Piers Morgan Cuts Mic on Right-Wing Commentator Who Claimed Black Lives Matter Was 'Founded by Lesbians and Homosexuals'
Former CNN host Piers Morgan drastically cut off an interview with a controversial right-wing commentator today after the guest started spouting "vile rhetoric" regarding Black Lives Matter.
Morgan, who now presents magazine show Good Morning Britain, was speaking to radio host Jesse Lee Peterson about Kanye West's recent comments regarding slavery and how it had been a "choice."
During the segment, Peterson suggested that there is "no such thing" as racism, which was heavily rebuked by the show's other guest, British TV personality Trisha Goddard.
"Racism exists, to say that it's something someone made up is absolutely ridiculous," Goddard said. "What do you think the KKK stands for then?"
Peterson responds by saying that the KKK is an "evil organization, just like Black Lives Matter."
He adds: "Black Lives Matter is a far-left liberal, radical, agitative organization founded by a bunch of black lesbians and homosexuals and radical social justice warriors."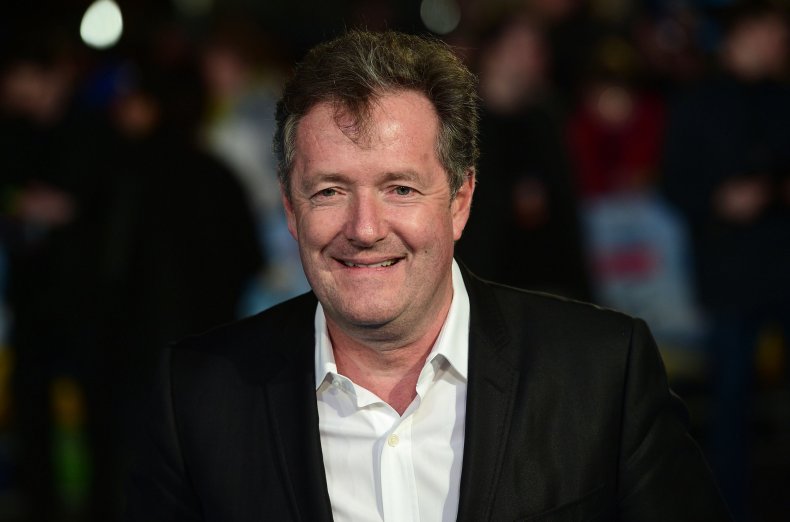 Morgan then stops the interview and condemns Peterson for his "extremely unpleasant" views.
"I don't know why you think this is appropriate to say this on national television but what you just said is completely unacceptable," Morgan said.
Morgan then apologizes for the outburst and tells viewers: "We would get a response from him but we cut his microphone because he was spewing such unpleasant stuff.
"We don't mind having a debate about this but when it descends into rampant homophobia, you don't get to say any more on this program. You get your mic removed.
"Mr Peterson, if I were you I would think very carefully about what you are thinking and saying here because I think a lot of black people in America think you and Kanye and others are doing them a massive disservice."
Peterson previously caused controversy after saying that gay couples are "not mentally capable" of raising children, reports Right Wing Watch.
Discussing the incident in which a gay foster parent drove of a cliff in California, killing her wife and three children, Peterson said said he didn't know "why anyone would trust children with lesbians and homosexuals who call themselves to be married because they are very violent toward each other, especially the so-called lesbian couples.
"Two women together as husband and wife is not a normal situation, so how in the world will they be able to handle the stress of raising children? God is not with them—Satan is their father."
West sparked outcry following the comments he made during an interview with TMZ Live.
"When you hear about slavery for 400 years. For 400 years?! That sounds like a choice. You was there for 400 years, and it's all of y'all," West said.
Defending the remarks, West tweeted: "The reason why I brought up the 400 years point is because we can't be mentally imprisoned for another 400 years. We need free thought now. Even the statement was an example of free thought. It was just an idea.
"Once again I am being attacked for presenting new ideas."