Piketty, Piketty: The Knives Are Out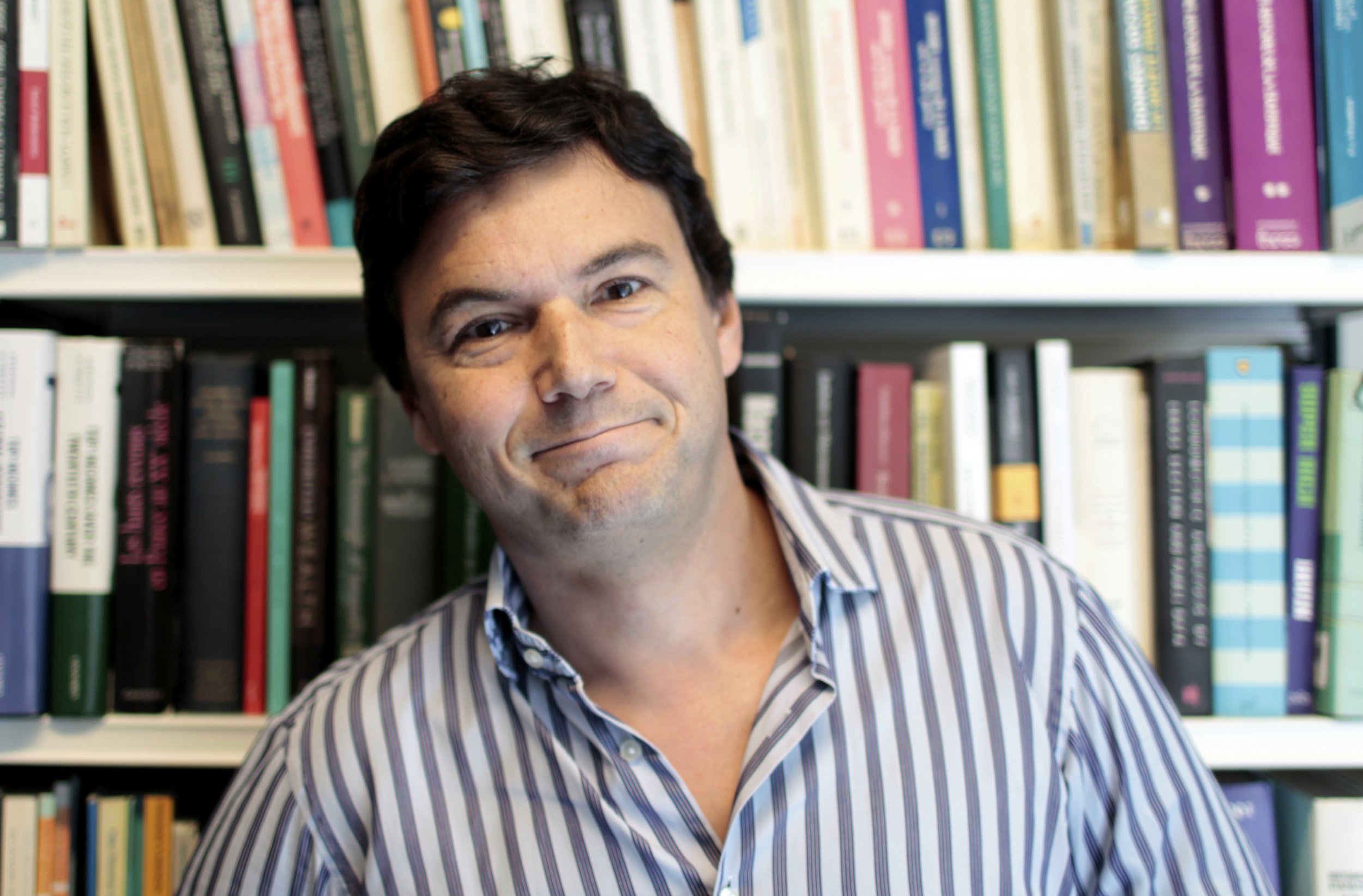 In a 4,000-plus word-response to criticisms leveled at him by The Financial Times over the state of global wealth inequality, celebrated French economist Thomas Piketty fired back, saying the British newspaper gave him "limited time" to respond to its laundry list of questions over "mistakes and errors in my computations, which is simply wrong."
Piketty told Newsweek earlier this week he was given less than 24 hours to respond to the FT's lengthy list of questions and concerns, which ran more than 1,200 words and included multiple requests for explanation of at least six charts.
In a lengthy response to the FT's piece, posted on his website on Thursday, Piketty maintained that he did not agree with the paper's "corrections," which he said were "for the most part relatively minor, and do not affect the long run evolutions and my overall analysis, contrarily to what the FT suggests."
"I did not find the FT criticism particularly constructive," he said.
In addition, Piketty disagreed with one of FT economics editor Chris Giles's biggest criticisms – that the analysis should have relied on wealth and asset data from the U.K.'s Office of National Statistics, where an agent told Newsweek this week that the data were still under development and "experimental." Giles told Newsweek he did not consider the ONS data, which has been collected since 2006, to be questionable just because it is new, as it has been "certified by the U.K. Statistics Authority" and is a "national statistic." The ONS, in a follow-up email with Newsweek, agreed with Giles and now says the data is not "experimental."
Piketty, however, disagreed. "Regarding Britain, the FT seems to put a lot of trust in self-reported wealth survey data that notoriously underestimates wealth inequality," he states in his response, as opposed to relying on a more historically reliable and consistent data set, such as tax receipts, which he favors.
Piketty's statements back up Newsweek's analysis of the data Tuesday, which noted that the UK data, culled from surveys and interviews, continue to be a work in progress.
Piketty told Newsweek earlier this week that the FT's pre-publication questions to him did not encompass its full range of queries about his work and Giles did not endeavor to interview him before publishing what amounted to a blistering critique of his data. "Most of all the mail he sent me did not include a large part of the material that they were going to publish," Piketty told Newsweek in an email. "I maintain that there's no error or flaw in my series."
Giles has confirmed he gave Piketty less than 24 hours to respond to his email, but he told Newsweek the paper felt "comfortable with our approach." He said he had given Piketty plenty of time to respond and did not see the need to do a lengthy interview, as the FT had brought in its legal team and an outside anonymous expert to review the paper's critique and its conclusions.
For the quickly shrinking group of people unfamiliar with Piketty, he is a professor at the Paris School of Economics but has attained rock-star status in recent weeks for his best-selling book, "Capital in the Twenty-First Century," which has topped sales on Amazon on both sides of the pond and ignited a global conversation – some would say furious invective – over whether global wealth equality is on the rise. (Piketty says it is, The Financial Times says this remains in question and it may even be on the wane.)
The question of which data to use for the UK is a crucial one.
Piketty says: "We know that in every country wealth surveys tend to underestimate top wealth shares as compared to estimates based upon administrative fiscal data. Therefore such a methodological choice is bound to bias the results in the direction of declining inequality."
The Wealth and Assets Survey from the U.K.'s Office of National Statistics most recently showed the top 10 percent of British people held 44 percent of total national wealth. Piketty questioned that, putting the real figure at 71 percent, which Giles challenged.
Piketty defended the numbers backing the data, saying that if the UK data were correct, it "would mean that Britain is currently one of the most egalitarian countries in history in terms of wealth distribution; in particular this would mean that Britain is a lot more equal than Sweden, and in fact more equal than what Sweden has ever been (including in the 1980s). This does not look particularly plausible."