Pilots at Major U.S. Travel Hubs Protest Ahead of Busy Flight Weekend
As the busy Fourth of July weekend approaches and many Americans look toward their upcoming travel plans, hundreds of off-duty pilots are picketing at major hubs across the U.S. on Thursday to demand pay increases in protest of the tiring labor conditions.
Delta Air Lines pilots are hitting the picket line to "protest protracted contract negotiations," the Allied Pilots Association—a union based in Fort Worth, Texas—said in a press release on Monday. The union added that Delta pilots are working under contracts and pay rates that have not been updated in six years.
The pilots plan to picket at airports in Atlanta, Detroit, Los Angeles, Minneapolis, New York, Seattle and Salt Lake City, according to the union.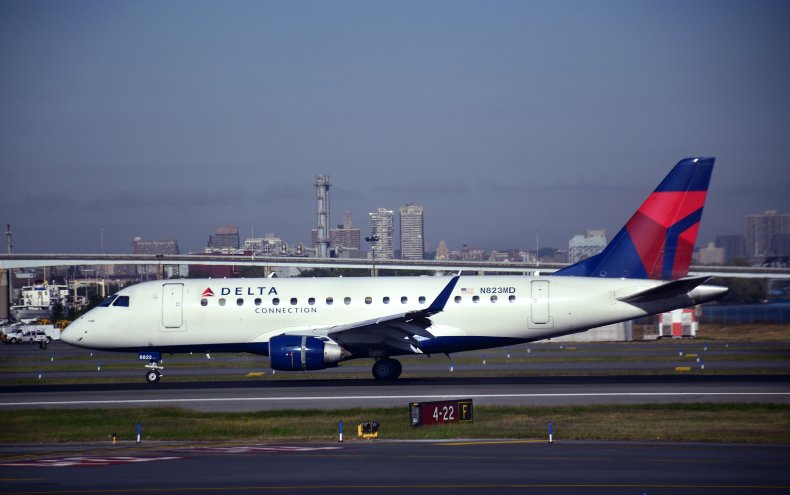 The press release stated that Delta Air Lines canceled more flights over Memorial Day weekend than any other major airline, and Captain Jason Ambrosi, Chairman of the Delta Master Executive Council (MEC), which is a unit of the Air Line Pilots Association, said that he expects the same from the upcoming holiday weekend.
"We're now going into the Independence Day Holiday weekend and are concerned that our customers' plans will be disrupted once again," Ambrosi said. "The perfect storm is occurring. Demand is back and pilots are flying record amounts of overtime but are still seeing our customers being stranded and their holiday plans ruined. Unfortunately, these problems have not led to any greater urgency from management to resolve our issues at the negotiating table."
Some airlines are already seeing the brunt of the Fourth of July chaos, as nearly 2,000 flights have been canceled on Thursday across the world. Over 330 of those flights were within, into, and out of the U.S. alone, and total flight delays as of Thursday were over 10,000 as of publication time.
Despite the widespread picketing demonstrations on Thursday, Delta Air Lines has said that flights this weekend will not be affected.
In a statement to Newsweek, a Delta spokesperson said:
"This informational exercise by some of our off-duty pilots will not disrupt our operation for our customers. Earlier this year, Delta, ALPA, and a representative from the National Mediation Board restarted our mediated contract negotiations that had been paused for almost two years due to the pandemic.
"Our goal remains to continue providing Delta pilots with an industry-leading overall contract with the best compensation based on pay, retirement, work rules, and profit sharing. We're also committed to making sure the contract language supports our ability to run a world-class operation, maintain a strong balance sheet, and invest in our business for our customers and employees alike."
Dennis Tajer, a pilot and spokesperson for the Allied Pilots Association, said last week that the Federal Aviation Administration needs to get involved if conditions for pilots do not get better.
"They [FAA] ought to come in and look at [pilots] trying to fly more airplanes than they can actually fly and building these schedules to an inhumane level and then ultimately letting down our passengers and squandering our investors' money. It's gotta stop," Tajer said.
Newsweek reached out to the Allied Pilots Association and Delta Air Lines for additional comment.