One pilot warned that people should be "concerned" for their safety when on planes due to the strenuous pressures being put on pilots amid the pilot shortage.
Thousands of flights have been canceled or delayed since last week as airlines face a shortage of pilots. At Dallas Love Field Airport on Tuesday, over 1,000 Southwest Airlines pilots picketed outside in order to raise awareness of pilot fatigue, stress and the shortage that has made flying more difficult this year.
On Wednesday, Dennis Tajer, a pilot and spokesperson for the Allied Pilots Association, a union based in Fort Worth, Texas, that represents American Airlines pilots, spoke on the morning show Squawk Box to discuss the issue.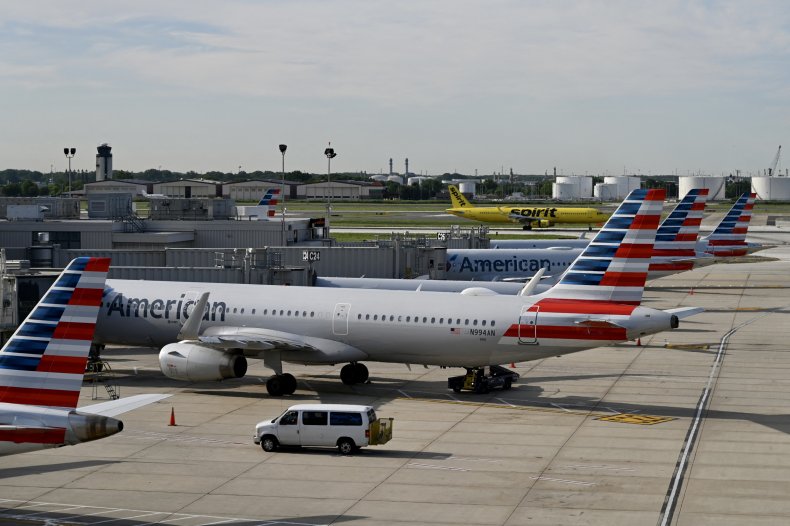 When asked if American flyers need to be concerned about their safety, Tajer replied, "They need to be concerned because I'm on TV as a representative for our union saying, 'There's a problem here.'"
"I don't fly the airplane unless I'm fit to fly," he continued, "and the airplane's ready to go. But the fact that you're pushing us and pushing us.… This is not a safety culture. The FAA should come in and look at this."
Tajer added that "when an airline is under financial duress, they (FAA) put them under special monitoring status.… They ought to come in and look at them trying to fly more airplanes than they can actually fly and building these schedules to an inhumane level and then ultimately letting down our passengers and squandering our investors' money. It's gotta stop."
Tajer previously told FOX 4 that he might not be able to work under the same conditions for much longer. "I'm going out to fly tomorrow, and my day is well past 12 hours. I got maximum flying going on," he said. "If any weather happens or any situation happens, that's it. I'm timing out."
The FAA told Newsweek in regard to the pilot shortage, "We have strict duty and rest rules for pilots. When tensions increase between management and labor, the FAA increases its oversight."
U.S. Transportation Secretary Pete Buttigieg told the Associated Press last week that he is pushing airlines to "stress-test" their summer schedules to make sure that airlines can still run their planned flights with the employees they have.
Buttigieg has been urging airlines to hire more staff before the Fourth of July weekend in an attempt to avoid a repeat of Memorial Day weekend when roughly 2,800 flights were canceled.
"I let them know that this is a moment when we are really counting on them to deliver reliably for the traveling public," he told NBC News.
Newsweek reached out to the Allied Pilots Association for additional comment.
Update 6/22/22, 1:42 p.m.EDT: This story has been updated to include a statement from the FAA.