Pink Floyd's Roger Waters: Every Political Issue He's Weighed In On
Pink Floyd co-founder Roger Waters made headlines this week when he weighed in on the Russia-Ukraine conflict and the political status of Taiwan.
The 78-year-old musician also labeled Joe Biden a war criminal during an interview with CNN's Michael Smerconish.
"He's fueling the fire in the Ukraine, for a start," the rocker said, adding: "That is a huge crime. Why won't the United States of America encourage [Volodymyr] Zelensky, [Ukraine's] president, to negotiate, obviating the need for this horrific, horrendous war?"
Waters went on to tell Smerconish that he should "try and figure out what the United States would do if the Chinese were putting nuclear-armed missiles into Mexico or Canada."
Smerconish interjected saying that "the Chinese are too busy encircling Taiwan as we speak."
That prompted Waters to respond: "They're not encircling Taiwan! Taiwan is part of China. And that's been absolutely accepted by the whole of the international community since 1948 and if you don't know that, you're not reading enough. Go and read about it."
Waters is best known for being a member of Pink Floyd but in addition to his career in music, the guitarist has long been an activist and a vocal supporter of a number of causes such as Israel and Palestine. He has also not shied away from criticizing politicians he disagrees with,including Brazil's Jair Bolsonaro and Donald Trump.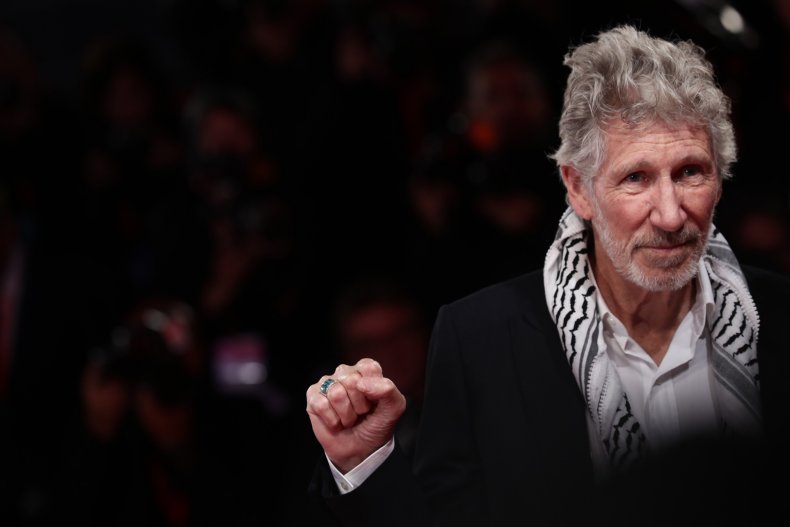 Israeli-Palestinian Conflict
In 2021, Waters condemned Israel over the evictions of Palestinians in occupied East Jerusalem's Sheikh Jarrah neighborhood, but he has been vocal about the conflict for many years.
Last year, he tweeted a video addressing Joe Biden and defined Israel as "an apartheid state."
In 2011, Waters penned a piece for The Guardian opposing the Israeli West Bank barrier.
Millennium Promise
Waters has been a spokesperson for Millennium Promise, a nonprofit organization fighting poverty and malaria, since 2007.
"The basic idea is to tackle all the things that cause extreme poverty at once in simple, cost-effective ways," Rogers wrote in a 2007 CNN op-ed about the initiative.
Brexit
The English rocker was a vocal opponent of Brexit, and when the U.K. voted to leave the European Union in 2016 he told Rolling Stone: "I thought we were better than that. I was wrong."
Donald Trump
Waters was critical of Donald Trump and condemned the former president's plans to build a wall on the Mexico-U.S. border.
But before this can happen, there will first need to be an awakening against these far-right policies," Waters told Agence France-Presse in 2017. "The sewers are engorged by greedy and powerful men as I speak to you."
Jair Bolsonaro
Waters was also critical of Brazil's far-right president Jair Bolsonaro, and in 2018 when he was running for office, the musician included the politician's name in a list of "neo-fascists" during a concert in São Paolo.
According to The Guardian, the message on screen at the concert read: "Neo-fascism is on the rise," and it also included the names of Trump, Nigel Farage, Viktor Orban and Marine Le Pen.
Julian Assange
Waters attend a rally outside London's Home Office calling for the release of WikiLeaks founder Julian Assange in 2019.
Jeremy Corbyn
The musician is also a staunch supporter of Jeremy Corbyn, the former leader of the U.K. Labour Party.
In 2019, he signed an open letter—along with a host of other celebrities—ahead of a general election calling Corbyn a "life-long committed anti-racist" and claiming that "no political party or political leader has done more to address [antisemitism] than Jeremy Corbyn and the Labour Party."