Pippa Middleton Wedding: Kate's Sister May Not Be a Royal, but Her Ceremony Is a Very Big, and Expensive, Deal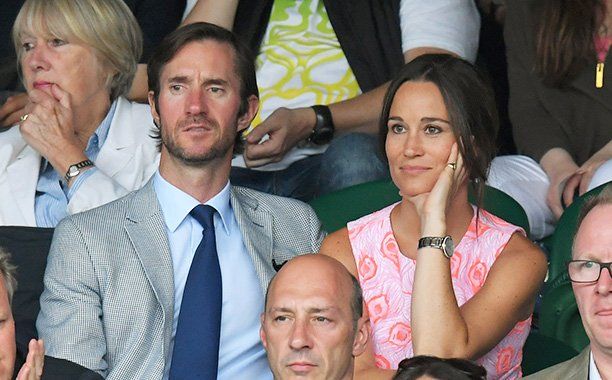 Rarely, if ever, will a wedding between two commoners have attracted so much royalty. Saturday's nuptials in the tiny, tranquil village of Englefield, Berkshire, will draw the full attention of the media in Britain and around the world. There will, after all, be at least two possible future kings on show, not to mention a queen in waiting.
Pippa Middleton, or at least her shapely derrière, came to prominence at the wedding of her sister Kate to Prince William in 2011. Now comes the 33-year-old's big day, when she marries hedge-fund manager James Matthews at St Mark's Church on a Victorian estate.
Details about the wedding have been kept mostly private, but it is known that the possible future king and queen, William and Kate, will be in attendance. Their main duties this day will be ensuring their two young children don't act up—as William famously did when sticking his tongue out at his uncle Prince Andrew's wedding in 1986.
It has been confirmed that Prince George, third in line to the throne behind his father, William, and grandfather, Prince Charles, will be a page boy, and his sister, Princess Charlotte, will perform the duty of bridesmaid.
Despite being the bride's sister, Kate is unlikely to have a formal role on the big day, illustrating the procedural quagmire of organizing a wedding so close to royalty. Pippa performed the duty of maid of honor on Kate's big day, and thus it would be expected that Kate would return the favor. Etiquette, however, decrees that the primary bridesmaid only carry the title of maid of honor if she is unwed.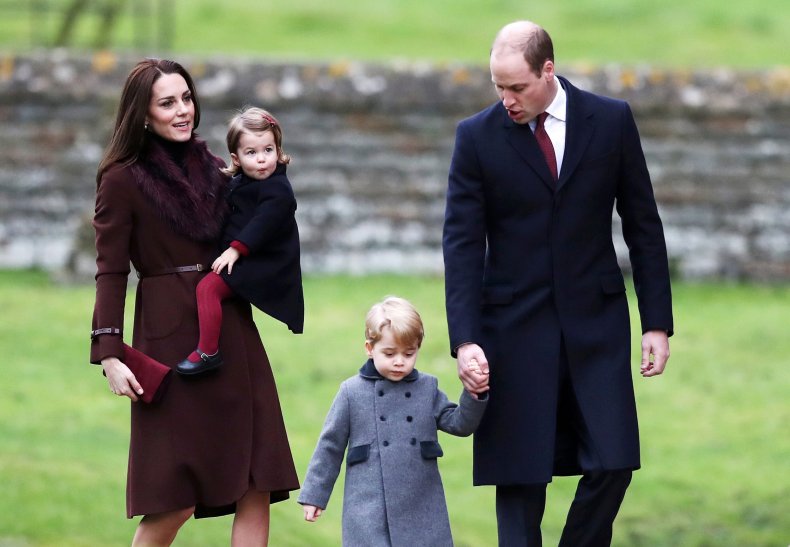 That would obviously preclude the wife of the future king. She could take the title matron of honor, but is thought unlikely to do so. Perhaps that's because nobody under the age of 80 wants to be called matron, but there may be other reasons, too.
"If your sister is a future Queen, she is going to upstage the bride and draw attention," royal author Judy Wade told People. "Kate would want to be in the background as much as possible."
There will still inevitably be plenty of attention drawn away from the bride, however. Much of it will focus on Kate's brother-in-law, Prince Harry, and specifically whether he is accompanied by a date. It has been widely reported that an exception will be made to Pippa's "no ring, no bring" rule to allow Harry to bring his much-discussed and
-photographed girlfriend, Meghan Markle.
Even though the elder royals, including the Queen and Prince Charles, won't be in attendance, attempts to make it as private an affair is possible—the guest list runs to just 150, a far cry from the 1,900 who attended Kate and William's nuptials—are likely to prove largely futile. For the wedding contains not just royal glitter but a sprinkling of celebrity dazzle, too. As well as a possible appearance by American actress Markle, Pippa's soon-to-be brother-in-law has traversed the British reality show trail on programs such as The Bachelor and I'm a Celebrity…Get me Out of Here.
And, despite the limited guest list, the wedding will still run a hefty 246,000 pounds ($320,000), reported to be around 15 times the average for a British wedding. The glass marquee, which will stage the reception for around 300 people, is said to cost 100,000 pounds ($130,000) and has been erected on the Middleton family's five million pound ($6.5 million) home.
Oh, and in case you were wondering, the royals in attendance won't have to rough it in some festival-type outdoor porta-potties. Instead, guests will be able to relieve and refresh themselves in a luxury "Throne Room."
Not so common after all.