Why Princess Diana Remains an Obsession in the U.S. 20 Years After Her Death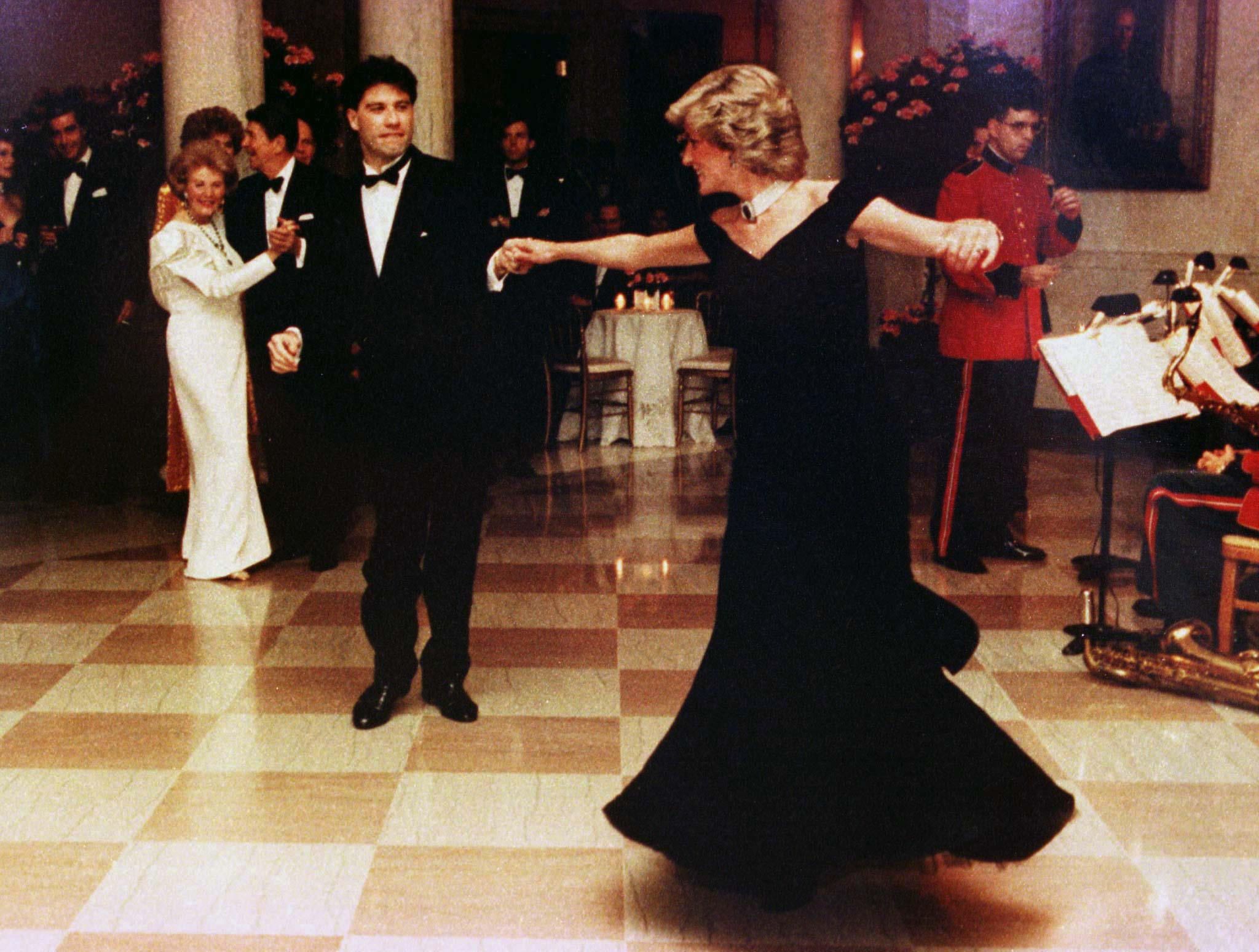 If evidence was required that people in the United States remain obsessed with Princess Diana 20 years after her tragic death in a Paris tunnel, this week has certainly provided it. On Tuesday, HBO announced it had secured the U.S. rights to a new documentary about Diana, while NBC revealed that Friday's Dateline will be given over to a two-hour investigation into the "Life and Death of Princess Diana."
Related: Kate Middleton topless photos compared to Princess Diana's death during trial in France
The Diana television blitz will not end there. Over the following weeks, ABC and CBS will air news specials on "The People's Princess."
Diana's legacy, of course, lives on through her two sons, Princes William and Harry, as well as William's wife, Kate Middleton. Like Diana, all three enjoy huge popularity in the U.S., with a favorability rating, according to a CNN poll taken before the Queen's Diamond Jubilee in 2002, of 70 percent or more—the kind of numbers President Donald Trump can only dream of.
Speaking of Trump, the businessman was particularly smitten with Diana. He reportedly besieged Diana's home with bouquets of flowers shortly after her divorce from Prince Charles in 1996, and in The Art of the Comeback he wrote that not dating her was his one regret in the women department.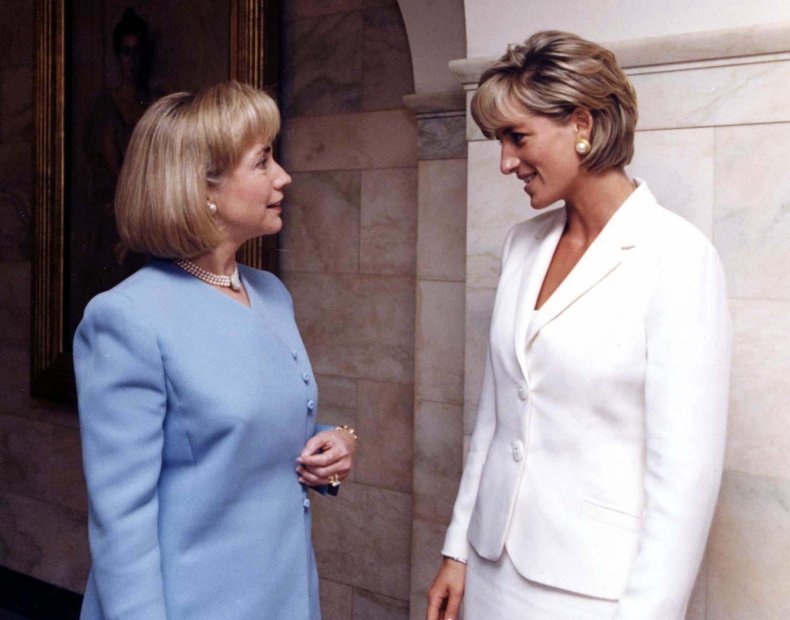 While Trump's particular pursuit may have been "creepy," he was far from alone in his fascination with the former Lady Spencer.
Diana's wedding to Charles in 1981 was watched by an estimated 17 million people in the U.S. It was the beginning of her 16 years as the most photographed woman in the world, during which she shook off the stuffy, stiff-upper-lip traditions of the British royal family and embraced a more American approach to public life and celebrity.
"Americans were at her wedding fascinated by the fairy tale aspect of her romance with Charles," Arianne Chernock, a historian on the monarchy and associate professor of history at Boston University, told Newsweek on Wednesday. "And then, of course, the tragedy of that fairy tale, and her in some ways very American commitment to being candid and questioning traditions and undercutting traditions, probably also appeals to American audiences."
Diana's appeal in the U.S. can perhaps be best summarized by a photograph taken during a trip across the Atlantic in 1985. After talking makeup tips and drug problems with first lady Nancy Reagan, she dined at the White House with the elite of politics, business and Hollywood, who, according to an account from The New York Times, boasted of her "star quality" and "Cinderella quality."
At one point, she rose from her seat to take the hand of John Travolta. A photo shows Diana reveling in the moment, as others in the room, including Ronald and Nancy Reagan, watch, fully captivated. Hailed as a style icon in the mold of Jackie Kennedy, she effortlessly skated between palaces, red carpets and, during frequent aid trips, hospitals.
"She herself really embraced America," Chernock says. "She was kind of like Grace Kelly. She had that kind of informality about her, media savvy and a desire to really connect with people and push the boundaries."
Diana's approach would eventually come to a tragic end. When attempting to evade the ever-present paparazzi, the car she was traveling in lost control at the entrance to a Paris tunnel in the early hours of August 31, 1997.
At the time, she was just 36, only just over a year older than Prince William is today. And at that point she was even more popular stateside. Her funeral was watched by 33 million people, with 86 percent of all homes watching television during that time slot tuning in.
Her early demise, together with the tragic and, to some, still mysterious circumstances surrounding her death, helps explain why fascination with her remains strong. But her legacy goes much deeper in a country that her former butler said she likely would have moved to if she had not died.
"Diana did not invent an American obsession with the royal family, but she certainly took it to a new level," Chernock says. "I think she was a real point of contact, very accessible way into thinking about the royal family. She was very human; she exposed her frailties, her weaknesses—and Americans, with our confessional culture, gravitate toward that."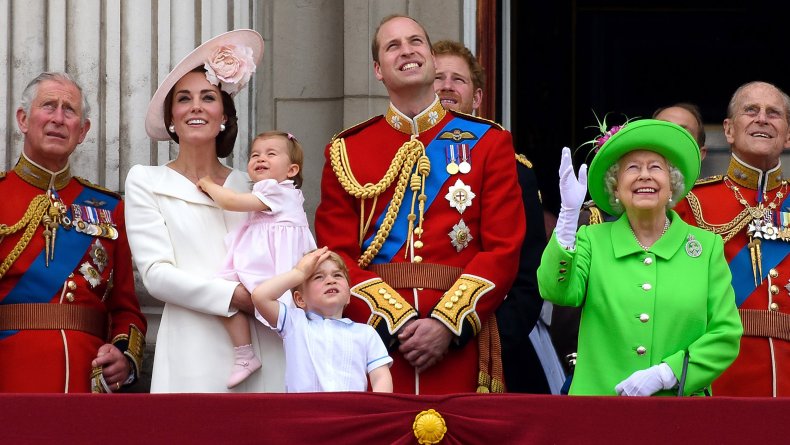 That legacy, at least the positive aspects of it, have been embraced by William, Kate and Harry, who last month sat down for a filmed conversation about mental health. Harry, meanwhile, opened up about the deep and lasting impact his mother's death, when he was just 12, had on him.
The way Diana's legacy continues to resonate in America could affect how Prince Charles is viewed. His reputation has rebounded to a large extent from the beating it took during the demise of his marriage to Diana. But neither he nor his current wife, Camilla Parker-Bowles, with whom he is widely acknowledged to have had an affair during his previous marriage, can match Diana when it comes to appealing to the masses—on either side of the Atlantic.
In 2012, Charles's favorability rating in the U.S. was found to be well down in relation to his sons, at 57 percent, with Camilla, who could soon be queen, at just 36 percent. But Chernock believes the popularity of Diana's sons will shelter her former husband from any real backlash.
"When we talk about the royal family, who's getting the attention? It's not Charles, it's his sons," she says. "I think he at this point has kind of accepted that to some extent, and people will want the throne to be successful because they're really interested in that next generation being successful."