Pirates Storm Cargo Ship and Kidnap 12 Crew As Authorities Race to Rescue Them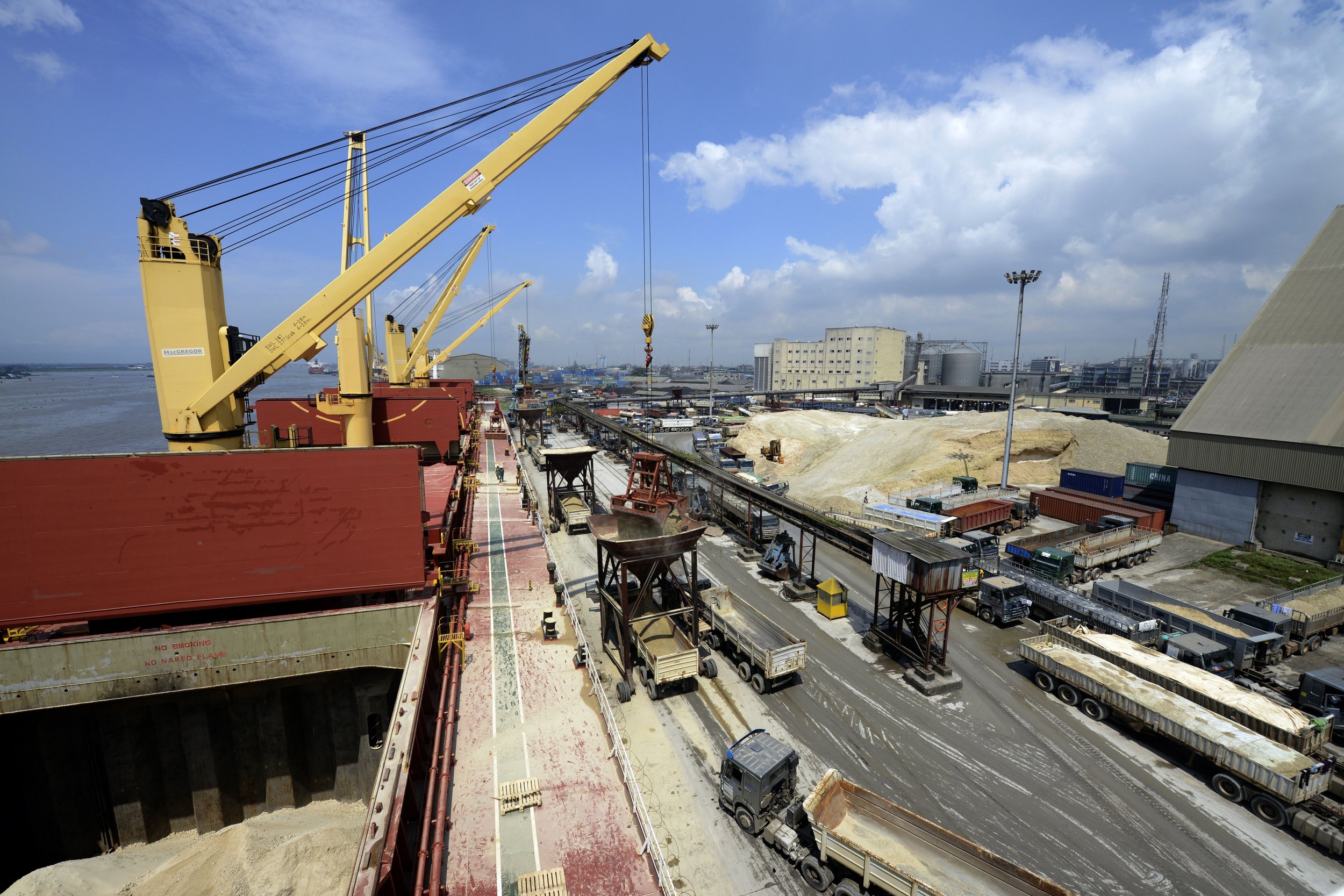 Pirates have taken hostage the crew of a European cargo ship off the coast of Nigeria, according to the company that owns the vessel.
The incident on the Swiss MV Glarus early on Saturday, resulted in the capture of a dozen crew members after an attack around 45 nautical miles southwest of Bonny Island, Reuters reported. The ship was carrying a shipment of wheat from Nigeria's largest city, Lagos, to Port Harcourt in the Gulf of Guinea.
"It is understood the pirate gang boarded the Glarus by means of long ladders and cut the razor wire on deck to gain access to the vessel and eventually the bridge," Massoel Shipping, the company that the ship belongs to, said in a statement on Sunday. "Having destroyed much of the vessel's communications equipment the criminal gang departed, taking 12 of the 19 crew complement as hostage."
The company said it is aware of the identities of the entire crew but was withholding this information for safety reasons. Nigeria's Maritime Agency said the crew members were nationals from the Philippines, Slovenia, Ukraine, Romania, Croatia, and Bosnia.
A spokesperson for Switzerland's foreign ministry, Noémie Charton, told CNN that the ministry was aware of the attack and was in direct contact with the shipowner. She confirmed that none of the hostages taken were Swiss nationals.
Massoel said "all the appropriate authorities have been notified" and were working to "secure the speedy and safe release of those being held. Families are being kept closely informed of the situation."
The shipping company's spokesman, Patrick Adamson, told AFP there was no direct communication with the kidnappers but this is not unusual in the pirate-ridden waters of the region. "Pirates usually don't make contact in the first 48 hours, so we don't have any news on that," Adamson said.
Read More: Pirates repelled from mounting vessel after crew scalded them with boiling hot water and oil
In 2017, at least 60 crewmembers of sailing vessels were reported kidnapped in waters off Nigeria's coast. It is not known how many unreported kidnappings have occurred.
Nigeria is one of Africa's largest economies and one of its key industries is petroleum due to the country's gas and oil deposits. As a result, shipping, especially from Lagos, has grown significantly in recent decades and problems relating to piracy have as well.