Pittsburgh Mayor Rebukes Donald Trump's Call for Churches, Synagogues to be Armed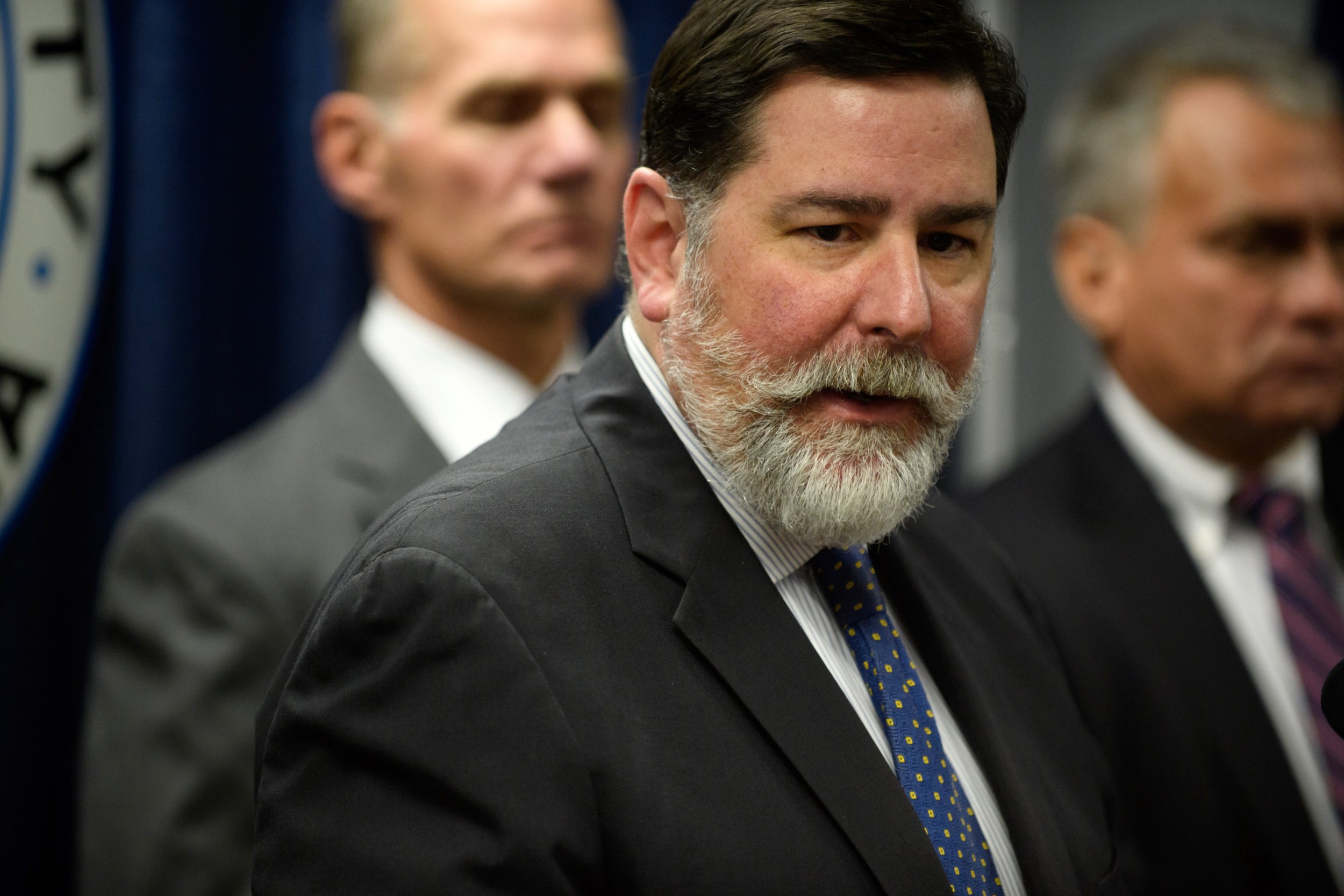 Amid the aftermath of the 11-person massacre at the Tree of Life Congregation Synagogue in Pittsburgh, Pennsylvania, an anti-Semitic act fueled by hate, President Donald Trump on Saturday called for stricter enforcement of the death penalty and theorized that the shooting may not have occurred if an armed guard were present.
Pittsburgh Mayor Bill Peduto disagreed with that notion on Sunday.
"I don't think that the answer to this problem is solved by having our synagogues, mosques and churches filled with armed guards or schools filled with armed guards," Peduto told NBC's Meet the Press Sunday morning. "We should try to stop irrational behavior from happening at the forefront. And not try to create laws around irrational behavior to continue."
At a news conference that same morning, Peduto said the solution is to "take the guns–which is the common denominator of every mass shooting in America–out of the hands of those that are looking to express hatred through murder."
Speaking with reporters before departing on Air Force One Saturday afternoon just hours after the shooting, Trump said he thought the shooter could have been stopped with an armed guard.
"This is a case where if they had an armed guard inside, they might have been able to stop him immediately," Trump said. "So, this would be a case for, if there was an armed guard inside the temple, they would have been able to stop him. Maybe there would have been nobody killed, except for him, frankly."
Since the shooting, synagogues in other parts of the country have reportedly increased their security. Some local and state governments have increased the police presence near any places of worship.
Robert Bowers, 46, was arrested for the shooting and charged with 29 federal crimes, including murder and hate crimes. Bowers was allegedly armed with an AR-15 assault rifle and three handguns, according to investigators. Reports indicted that Bowers screamed anti-Semitic slurs as the shooting occurred, including "all these Jews need to die."
The president, when asked about whether lawmakers should revisit the topic of gun laws, said the shooting had "little to do" with it.
"If they had protection inside, the results would have been far better," Trump said.
Peduto highlighted that he was a member of the bipartisan organization Mayors Against Illegal Guns, a group that's part of the gun control group Everytown for Our Safety. The groups call for an end to gun violence by advocating for mandated background checks, restricting domestic abusers from owning firearms, informing about safe gun storage and pushing for stronger laws preventing gun trafficking.
The mass shooting came at the end of a week consisting of two other hate-filled crimes: a series of 14 pipe bombs sent to prominent Democrats and Trump critics and two African-Americans reportedly killed at random by a white man.
Bowers reportedly made threats to Jews and pushed conspiracy theories online, including posts about a group of migrants, called a 'caravan' by anti-immigration activists and President Trump, consisting of refugees from Honduras who are currently making their way through Central America toward the U.S.-Mexico border.
The president has also pushed false conspiracy theories about the caravan, including falsely claiming it's funded by Democratic billionaire donor George Soros. Soros was one of the intended pipe bomb targets.
Recent studies and researchers have said they're seeing an increasing number of anti-Semitic posts on social media leading up to the midterm elections.
When asked on Sunday about whether Trump should attend any of the funeral services of the 11 victims, Peduto said it should "up to the families whether they would want the president to be here."
Update: This story has been updated to include additional comments made by Mayor Peduto at a news conference and to correct his first name to Bill.