Pizza Hut, NFL Announce Sponsorship Deal After Papa John's Drama-Filled Break-Up With the Football League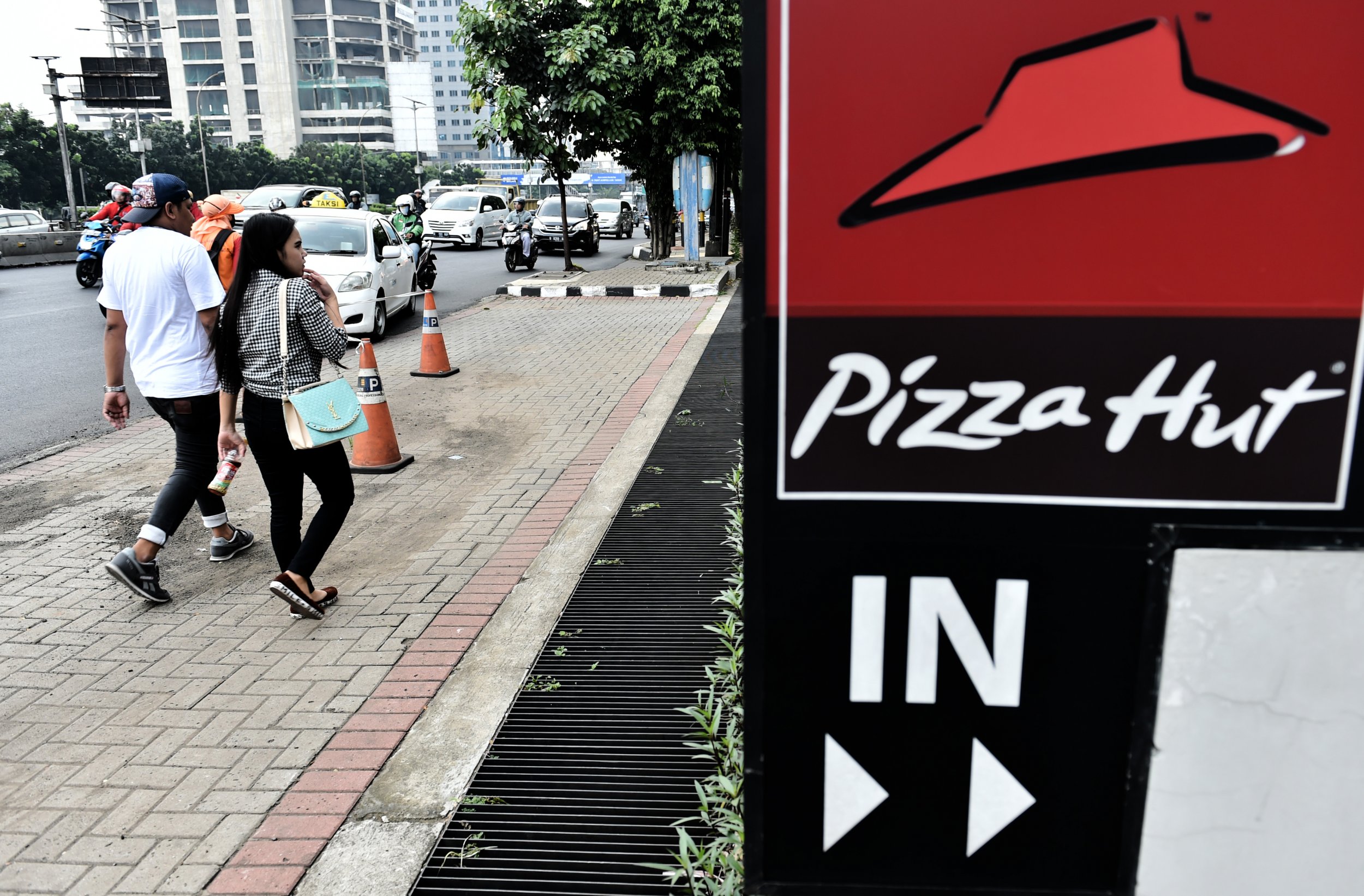 Papa was a rolling stone, but in the wake of father John leaving the NFL alone, it's a good time to remember: Nobody outpizzas the Hut.
Now to make some sense of that: Papa John's, once the NFL's official pizza provider, parted ways with the football league, but Pizza Hut quickly stepped in to take its place Wednesday.
"We know many of our fans enjoy pizza while watching NFL games and we are thrilled to have Pizza Hut, an industry leader and one of America's favorite brands, as an official league sponsor," NFL Commissioner Roger Goodell said in a statement announcing the sponsorship agreement. "With a focus on family, friends and fun, Pizza Hut has the creativity we are looking for in a partner and we look forward to working together with them to make the at-home NFL experience more exciting than ever for our fans."
The comments about "family, friends and fun" from the NFL's big cheese could perhaps be taken as a sly reference to the unexpected turmoil surrounding Papa John's last year. The Italian flatbread daddy himself—Papa John's founder John Schnatter—in November pinned declining sales on NFL players protesting during the national anthem. In the wake of the controversy that followed his comments, Schnatter stepped down as CEO of the company on January 1.
The exact terms of the new deal between Pizza Hut and the NFL were not immediately revealed, but it's likely safe to say there's a fair bit of dough involved. The new deal stretches past the old deal with Papa John's—which was supposed to end in 2020—by going into 2021, ESPN reported. While NFL ratings have declined and the league has taken a number of PR hits over the past year, it's still an absolute TV behemoth and, by far, the most popular sport in the country.
"NFL stadiums are packed every week but tens of millions of fans are also watching the game at home," said Artie Starrs, president of Pizza Hut U.S., in a statement. "The capacity for what's possible is endless and that's going to make this league partnership great fun for Pizza Hut, the NFL and everyone who loves pizza and football."