Plane Carrying Seven Crashes Off North Carolina Coast, Search Underway
A search effort is underway after a small aircraft, reportedly carrying seven people, crashed off the coast of North Carolina on Sunday afternoon.
The single-engine Pilatus PC-12/47 crashed into the water approximately 18 miles northeast of Michael J. Smith Field in Beaufort, North Carolina, at around 2 p.m. local time, a spokesperson for the Federal Aviation Administration (FAA) told Newsweek.
"It is unknown at this time how many people were on board the aircraft," the spokesperson said in a statement.
But WCTI reported that officials believe three adults and four teenagers, including the pilot, had been aboard the aircraft when it crashed.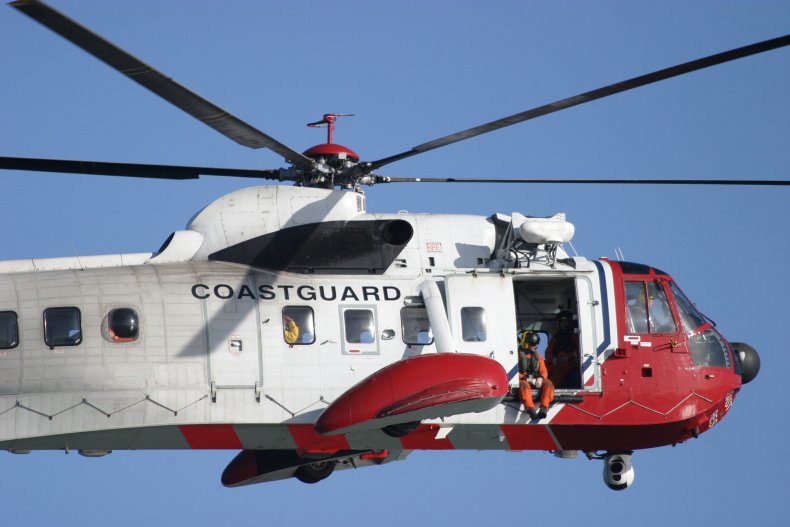 An air traffic controller reported the aircraft was "behaving erratically" before it disappeared from radar, the Coast Guard said in a statement.
A 47-foot motor lifeboat was launched from Coast Guard Station Fort Macon, along with a small boat from Coast Guard Station Hatteras, to search for the missing aircraft.
An MH-60 Jayhawk helicopter aircrew from Air Station Elizabeth City was also launched to conduct a search of the area.
The Coast Guard Cutter Rollin Fritch, local fire department and national park service beach crews are also assisting with the response.
The FAA spokesperson said the agency had issued an Alert Notice on Sunday to alert public safety agencies about the missing aircraft.
"The FAA and the National Transportation Safety Board will investigate," the spokesperson said. "The NTSB will be in charge of the investigation and will provide additional updates."
The National Transportation Safety Board has been contacted for additional comment.
The crash comes after a small airplane that was carrying undocumented migrants crashed near Presidio, Texas, in December 2021.
Several people who were on the aircraft were injured and taken to hospitals in El Paso for treatment. Investigators believe factors including weight and fuel capacity could have contributed to the plane's fall, because six people had been crammed into a four-seat aircraft that was low on fuel.
But authorities said they found no survivors following a plane crash near San Diego in the same month.
In that incident, a small business jet had been set to land at Gillespie Field, but crashed in foggy conditions in an unincorporated area of El Cajon, California, on December 27.
"Firefighters were not able to find any survivors at the crash scene," the San Diego County Sheriff's Department said in a statement.
Update 2/14/22, 8:01 a.m. ET: This article has been updated with a statement from the Federal Aviation Administration and additional information.