'Planet of the Humans' Streaming: How to Watch the Michael Moore-Produced Documentary Online for Free
Today is the 50th annual Earth Day. To celebrate, filmmaker Michael Moore has made an ecological documentary he was involved in free to watch online. Planet of the Humans, which Moore produced, is streaming now, and reveals the heavy environmental impact of renewable energy and the problems with solar energy, wind energy and biogas, among other forms of power.
Instead, the documentary argues that the only way to save the planet is to stop the growth of the human population and reduce its consumption.
Planet of the Humans director Jeff Gibbs, who co-produced Moore films like Fahrenheit 9/11 and Bowling for Columbine, told Reuters: "The fact that within days [of coronavirus lockdown] animals are coming back and the skies are blue tells us that we don't have to build a million square miles of solar panels or buy a zillion electric cars. If we just slow down and stop we can make a tremendous difference instantly."
To watch the documentary online, all viewers have to do is head to Moore's YouTube channel, where the full 100-minute documentary is streaming now for free.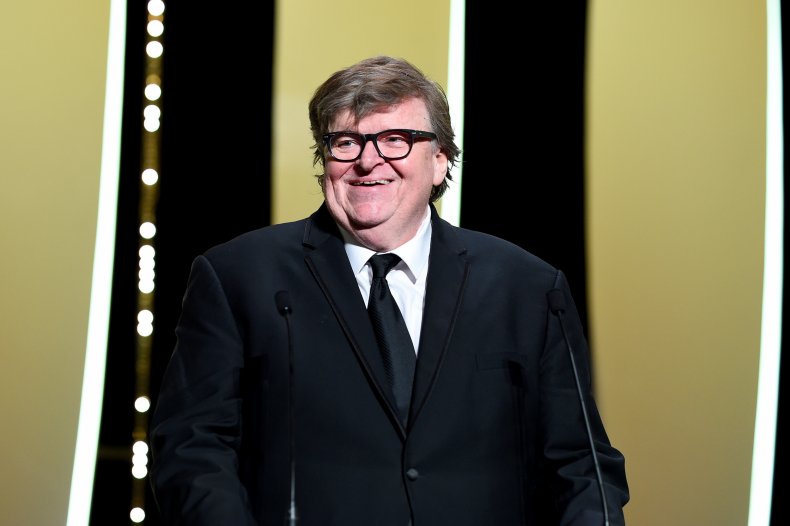 The YouTube page for the documentary also includes a summary that gives viewers an idea of what to expect. That synopsis reads: "Michael Moore presents Planet of the Humans, a documentary that dares to say what no one else will this Earth Day — that we are losing the battle to stop climate change on planet earth because we are following leaders who have taken us down the wrong road — selling out the green movement to wealthy interests and corporate America.
"This film is the wake-up call to the reality we are afraid to face: that in the midst of a human-caused extinction event, the environmental movement's answer is to push for techno-fixes and band-aids. It's too little, too late.
"Removed from the debate is the only thing that MIGHT save us: getting a grip on our out-of-control human presence and consumption. Why is this not THE issue? Because that would be bad for profits, bad for business.
"Have we environmentalists fallen for illusions, "green" illusions, that are anything but green, because we're scared that this is the end—and we've pinned all our hopes on biomass, wind turbines, and electric cars? "
Moore is not the first person to release movies for free online in recent weeks as entertainment companies work out how to deal with the current shutdowns due to the coronavirus. At the start of April, HBO made over 500 hours of its programming available for nothing, including movies like The Lego Movie 2, The Bridges of Madison County and the documentary The Inventor: Out for Blood in Silicon Valley about Elizabeth Holmes.
Planet of the Humans is streaming now.