Planned Parenthood to Close One-Third of Iowa Clinics After Governor Approves 'Defunding'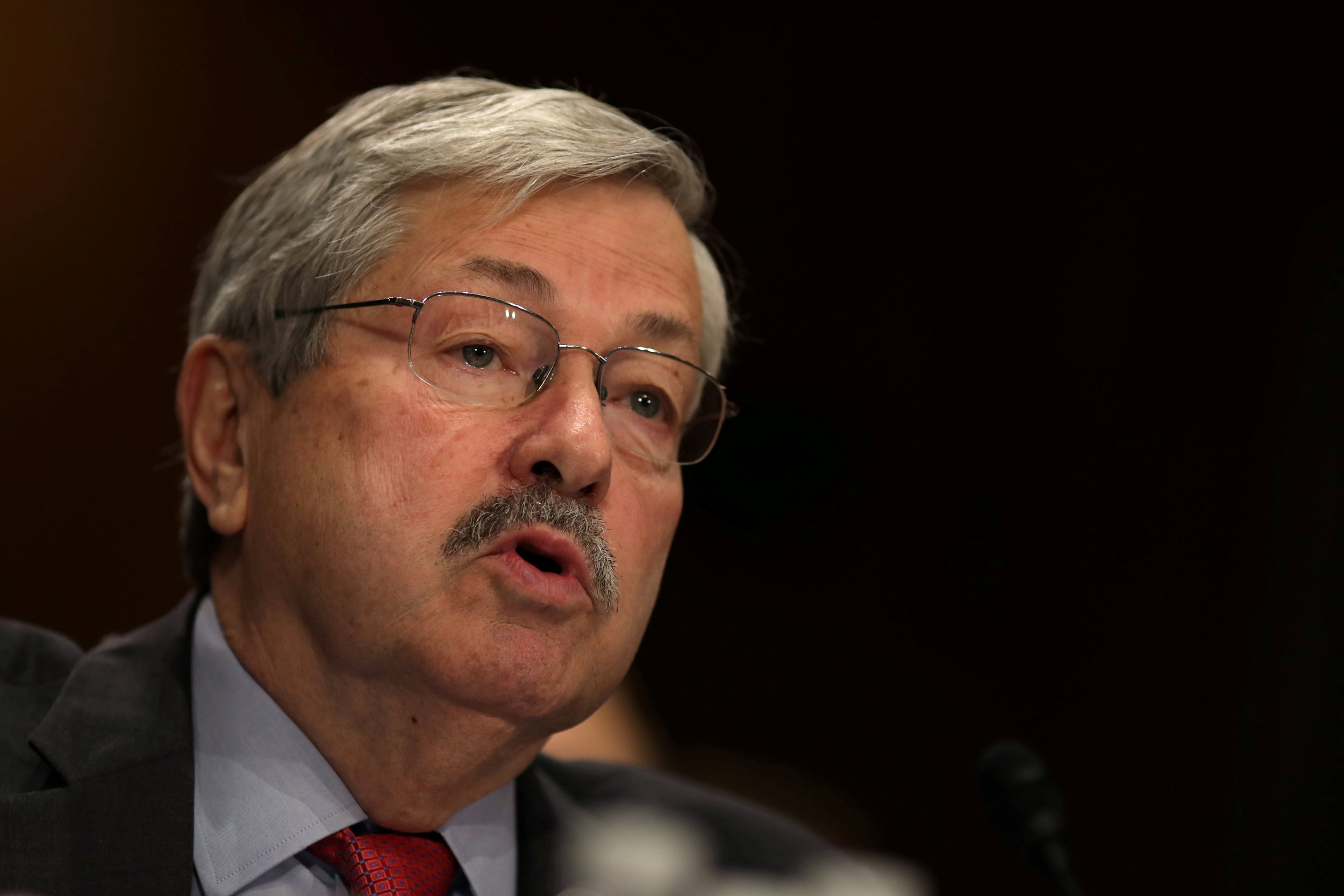 Four of the 12 Planned Parenthood clinics in Iowa are set to shut down, a week after the state's governor signed a law blocking access to the health care provider through Iowa's state Medicaid program.
Planned Parenthood of the Heartland said on Thursday that a third of the state's clinics will be forced to close, leaving 14,600 patients without care. Those clinics are in Quad Cities, Burlington, Keokuk and Sioux City. The latter three clinics are in counties that have some of the highest rates of chlamydia in the state, according to Planned Parenthood. The same three clinics provided more than 80 percent of family planning services to people living in those counties.
Related: Why Donald Trump Women's Health Week statement is full of hypocrisy
Governor Terry Branstad, who looks set to become U.S. ambassador to China, signed a $1.7 billion health and human services appropriations bill on Friday. It blocks access to all Planned Parenthood services—including cancer screenings and birth control—through the state's family planning program. This is even though three of the state's 12 clinics, including one of the four that is shutting down, don't provide abortion services. The bill directs the state to give up millions of dollars in federal Medicaid money and spend about $3 million in state funding for a family planning program beginning July 1 that excludes funding for clinics affiliated with organizations providing abortions.
The closures take effect on June 30.
"I am concerned about the health and well-being of the people in Iowa who now can no longer turn to their trusted health care provider," Dr. Raegan McDonald-Mosley, chief medical officer at Planned Parenthood Federation of America, said in a statement on Thursday. "What is happening in Iowa is what we could see across the country if Congress passes this dangerous law to defund Planned Parenthood."
She added: "This is hardest on people who already face barriers to accessing health care — especially people of color, young people, people with low to moderate incomes, and people who live in rural areas."
The clinic closures come at a crucial time for women seeking access to reproductive health care in the U.S., and particularly in Iowa. Earlier this month, Branstad signed a bill not only banning abortions after 20 weeks of pregnancy—without exceptions for rape, incest, or fatal fetal abnormalities—but making a 72-hour waiting period mandatory before an abortion. However, the waiting period was blocked by a court shortly after it was enacted, allowing dozens of women to go ahead with their scheduled procedures.
Iowa's move to block access to Planned Parenthood mirrors action by Texas in 2011. Texas similarly "defunded" the group in the state, resulting in nearly 30,000 fewer women receiving birth control and other care the organization provides. A loss of access to the injectable contraception from those clinics also resulted in a 27 percent increase in births, according to Planned Parenthood.