Planned Parenthood Removes its President as Trump Administration's Strongest Abortion Restrictions Come Into Effect
Planned Parenthood has removed its president, Leana Wen, as the Trump administration continues to ramp up its efforts to limit abortion access and other reproductive health care services throughout the U.S.
On Tuesday, Planned Parenthood Federation of America and the Planned Parenthood Action Fund announced that Wen was stepping down after less than a year in the position. Wen was the first physician to lead the civil rights organization in its 100-year history.
Alexis McGill Johnson, a former board member of Planned Parenthood, has been named acting president until a new leader and CEO is chosen. In a statement, Johnson said she was looking forward to a "smooth leadership transition in this critical moment" for the organization.
"I thank Dr. Wen for her service and her commitment to patients. I look forward to getting to work alongside the incredible team at Planned Parenthood who work every single day to help people access high quality reproductive health care," Johnson said.
It appeared as though Wen was not aware that she was going to be removed from her role as president on Tuesday. She wrote in a Twitter post that while she had conversations with leadership about her potential departure, her termination happened during a "secret meeting" between board members.
In a follow-up statement, Wen said she had "philosophical differences over the direction and future of Planned Parenthood." The best way to protect abortion access, she wrote, was to "be clear that it is not a political issue but a health care one."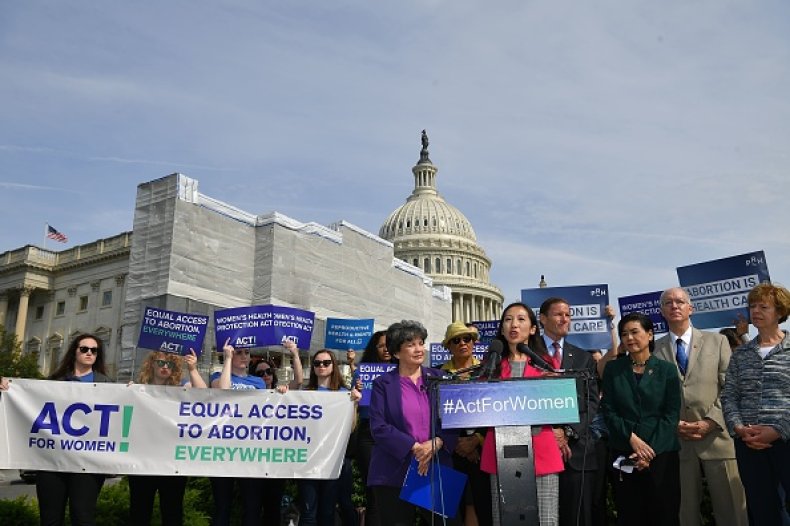 Her departure comes during a nationwide debate about reproductive rights as Republicans take aim at abortion care and Roe v. Wade. Nearly a dozen states have approved laws restricting abortion access so far in 2019: Alabama, Arkansas, Georgia, Indiana, Kentucky, Louisiana, Mississippi, Missouri, North Dakota, Ohio and Utah. Many of these laws are currently being challenged in court.
Alabama's law, signed by Governor Kay Ivey, is likely the strictest in the nation. It makes it a felony for doctors to terminate pregnancies even in the case of rape or incest. In a statement, Ivey acknowledged that the law may be "unenforceable," but said she hoped it would provide an opportunity to challenge Roe v. Wade before the Supreme Court.
Wen's exit also comes as the Trump administration will begin to enforce new abortion restrictions. These new regulations bar taxpayer-funded family planning clinics from referring women for abortion care. They're referred to as the "gag rule" by abortion rights advocates because it limits what information physicians can share with their patients.
The change will largely impact Planned Parenthood affiliates around the country through Title X, a federally funded family planning program that serves over 4 million women each year. Planned Parenthood provides care for about 40 percent of all clients served by Title X.
Before her departure, Wen said in a statement that their "doors are still open" at clinics around the U.S. and that Planned Parenthood would continue to challenge the new regulations in court.