3-D printed AR-15 Rifle Plans Have Already Been Downloaded More Than 1,000 Times
A website that sells plans for 3-D printed guns has been blocked in Pennsylvania, following an intervention from Attorney General Josh Shapiro.
On Sunday, Shapiro asked a federal judge in an emergency hearing to block the website Defense Distributed from being viewed in Pennsylvania. U.S. District Court Judge Paul Diamond granted the request and temporarily blocked the site until a formal hearing could be scheduled.
Plans were meant to be available on the website starting on Wednesday, but according to a news release from Shapiro's office they were leaked early and had been downloaded more than 1,000 times before Sunday. The plans were for AR-15 rifles, the weapon used in a string of U.S. mass shootings.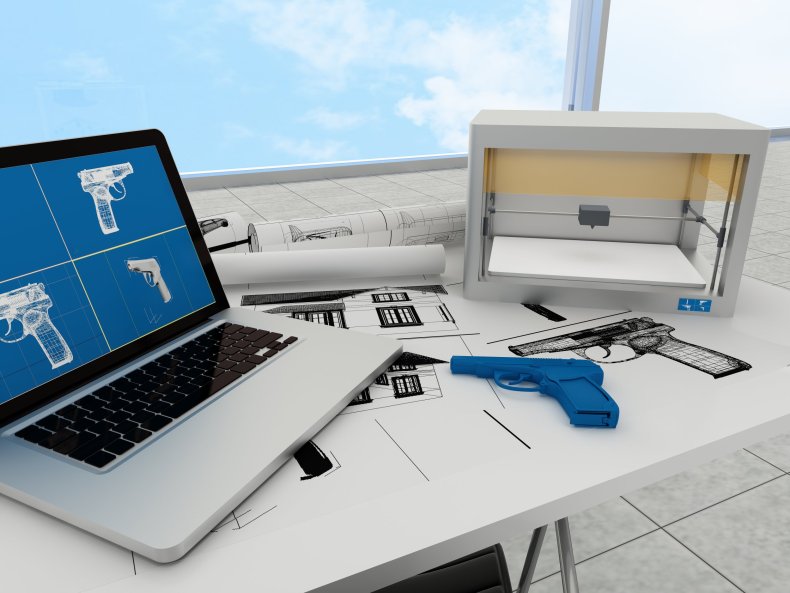 "The harm to Pennsylvanians would have been immediate and irreversible," Attorney General Shapiro said. "Defense Distributed was promising to distribute guns in Pennsylvania in reckless disregard of the state laws that apply to gun sales and purchases in our Commonwealth.
"Once these untraceable guns are on our streets and in our schools, we can never get them back. The decision tonight to block Pennsylvania users from downloading these 3-D gun files is a victory for public safety and common sense. The company also agreed to not upload any new gun files to its sites–another important development."
Upon signing up for Defense Distributed, visitors are only required to provide a username, password and email address. Plans cost between $5 for one month and $1,000 for lifetime access. According to Shapiro, no one is asked for proof of age, a valid gun license or permit-to-carry number.
Defense Distributed lawyer Josh Blackman confirmed to CNN that more than 1,000 plans for the AR-15 had been downloaded but did not say if it was before Sunday. "This is a free speech case. This isn't a gun case," Blackman said.
"One state cannot censor the speech of a citizen in another state."
Defense Distributed did not immediately respond to a request for comment.
Pennsylvania Governor Tom Wolf backed Shapiro's initiative. "The threat of untraceable guns in the hands of unknown owners is too daunting to stand by and not take action," he said.
"Attorney General Shapiro and I will fight to protect Pennsylvania families and children. The federal government has abdicated its responsibility to keep our citizens safe, but we will not be deterred from working to ensure Pennsylvania safety laws are followed and our residents are protected from these dangerous weapons getting in the wrong hands."
3-D printed and self-made weapons are called "ghost guns," because they have no serial numbers and are untraceable. Defense Distributor founder Cody Wilson uploaded a plastic 3-D printed handgun in 2013 called "The Liberator." The State Department ordered Wilson to remove the plans because they violated International Traffic in Arms Regulations, according to CNN.