Hugh Hefner's Playboy Mansion Protected From Demolition by New Owners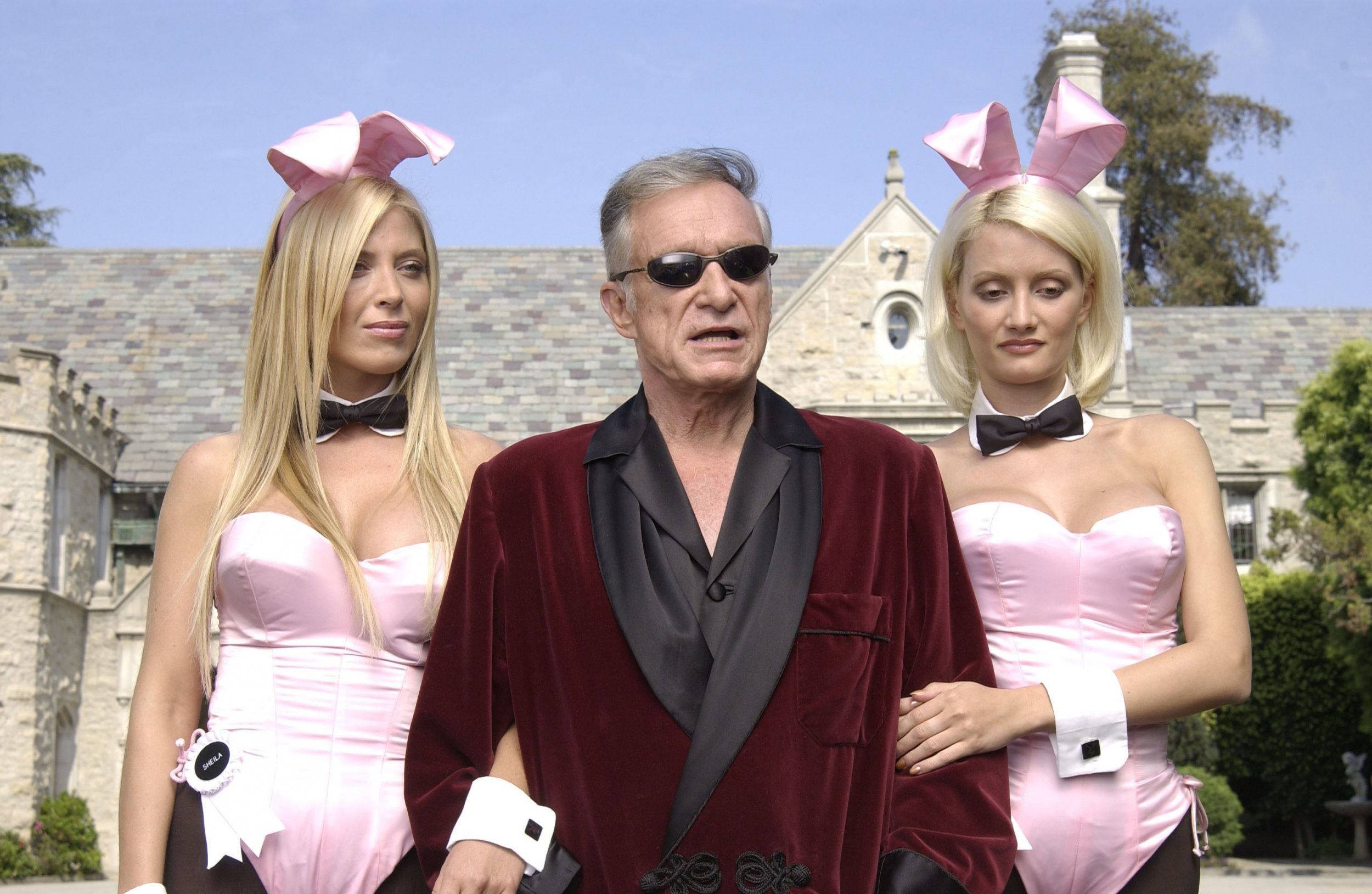 The late Hugh Hefner's historic Playboy Mansion has secured permanent protection by Los Angeles City.
Its latest owner since Hefner's death aged 91 in 2017 is Daren Metropoulos, heir to a multibillion dollar fortune, who lives next door.
Metropolous bought the infamous mansion in LA's Holmby Hills for $100 million in 2016, agreeing to let Hefner live out the rest of his life there, and set about renovating the property, including work to repair its facade, after the godfather of Playboy died in September.
Now Metropolous has entered a permanent protection covenant with the city council that shields the building from demolition—including by any future owners when the property is one day sold on, reported CBS-LA.
The 34-year-old, who with his father Dean Metropoulos is co-owner of Twinkies manufacturer Hostess Brands, bought the mansion from Playboy Enterprises, which had owned the property since 1971.
The 29-room Playboy Mansion is known for extravagant parties thrown there by Hefner and attended by the Playmates and celebrity guests.
Built in the late 1920s, it was first home to Arthur Letts Jr., son of an LA department store owner with the same name. Since then, the 21,000 square feet property has added a cinema, a grotto, a small zoo, a tennis court, and much more besides.
Los Angeles City Councilman Paul Koretz pushed for the protection deal.
"The significance of the property to Los Angeles's history actually starts with the Letts family and shouldn't be forgotten," Koretz told CBS-LA.
"We are all very grateful to the Holmby Hills Homeowners Association for spotlighting this property as a cornerstone of the founding of Holmby Hills and surrounding neighborhood.
"Moreover, we are pleased that Mr. Metropoulos shares our respective interest in protecting the architectural visionaries of the past that will permanently remain to benefit all lovers of Los Angeles history for years to come."