Playing 'Grand Theft Auto' in Tehran: Peek Inside Iran's Gaming Industry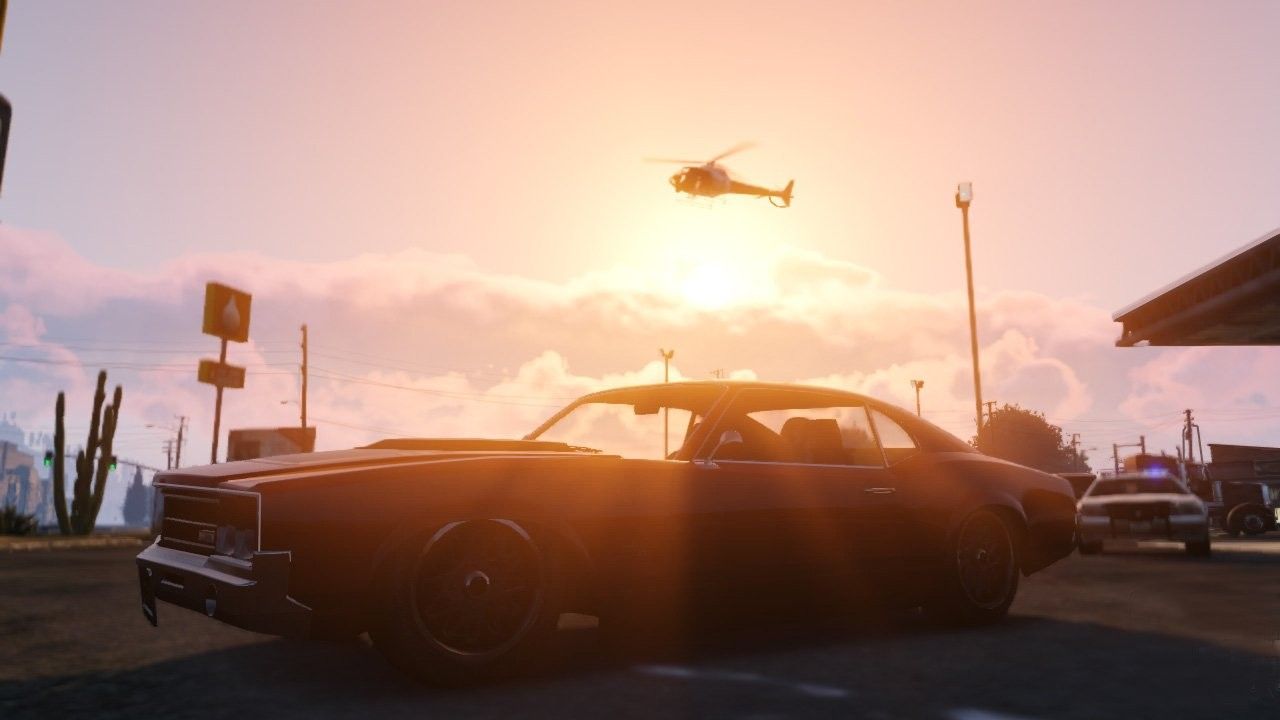 The big boys at the E3 convention last week were all stationed conveniently at the front of the convention center in booths with gaudy, neon-light decorations. Small businesses were tucked away in the back, hoping for the seldom visitor to visit their booth. The decor of these backwater booths is less sales and more "job fair," with cheap tables and chairs and small posters.
Down the aisle away from the virtual reality porn booth, which was a smash hit with visitors, was an empty booth with a small table and chairs. A paper taped to the wall read "DC Games Group." Its neighbors also did not know where the company was. They said it was empty for the whole show.
DC Games Group, which never made it to this year's E3, is a video game distributor in Tehran, importing and selling American video games for Iranian gamers. It also helps translate video games from English to Farsi, Iran's dominant language.
While other Middle Eastern countries like Turkey and the United Arab Emirates were also at E3, Iran was a surprise. The country has long been economically strangled by U.S. sanctions, which would seem to make it a strange place for Western excesses such as PlayStations. And there's the country's Islamist government, which disagrees with Western values.
Newsweek got in touch with DC Games Group founder Babak Bahizad over email after the E3 convention. Bahizad planned to visit the United States for a business trip, making a stop at E3 to network deeper with the American video game industry, but he says his visa application was repeatedly blocked. He has been traveling in China and Germany for other video game conventions the past week.
Bahizad says his business imports consoles, video games, accessories and even hobbyist drones to sell them back in Iran. In the past year, DC Games Group generated $3 million in revenue, according to Bahizad. He says Iran's gaming community is a young, untapped market, full of eager gamers who want something to play on their PlayStation 4, which is Iran's most popular console by a ratio as high as 15 to one over the Xbox One.
"A country with the population of over 80 million people, which more than 50 percent of them are under the age of 35, can be a profitable target," Bahizad writes in an email. "Specially when you know that, due to limitation people have [here], the youth of the country cannot enjoy as many entertainment as the people of other countries so gaming becomes a huge deal to them."
The nascent hunger for video games in Iran means someone needs to translate imported video games from English to Farsi. While DC Games Group does not insert Farsi translations into the games themselves, they provide publishers translated dialogues, text and recorded voices so that the publisher can add the language themselves.
Farsi-translated games are sold not only in Iran, but also in neighboring countries that have Farsi-speaking minorities.
Sports games like FIFA and Pro Evolution Soccer are extremely popular in Iran, Bahizad says, but surprisingly, action or shooting video games like Grand Theft Auto and Call of Duty are also bestsellers among Iranians. Some games are banned in Iran, like Battlefield 3, which features shootouts in Tehran. Some games need to be edited and modified before being allowed to be sold by the Iranian Computer and Video Game Foundation (ICGF), Bahizad says. "We are trying to co-operate with the IRCG as much as possible," Bahizad says. "We are one of the earliest one to ever get the permission to work in this market."
A huge proportion of video games in Iran are pirated. The IGCF issues holographic stickers to video game publishers to show games that are legitimate copies in stores. Grand Theft Auto does not come with these stickers because it is deemed "un-Islamic" by IGCF, according to Polygon's feature on Iran's video game industry.
The stickers also work as a protectionist measure for emerging Iranian video game studios. To receive these stickers from the IGCF, distributors, like DC Games, need to purchase a certain amount of domestic video games.
Iran is home to 95 video game studios, making it the largest domestic video game studios market in the Middle East, according to a presentation from Iran Video Games Foundation's commercial marketing director Ahmad Ahmadi. Iran also has the largest Internet-using population in the Middle East behind Turkey. Bahizad believes these statistics, in face of a longstanding economic sanction by the West that may be lifted in the near future, make Iran a fertile market for video games.
Bahizad says that a few made-in-Iran video games have been presented in E3 in past years and are supplied by Western gaming platforms like Steam.
In addition to console games, online and mobile games have seen a steady rise over past years. Bahizad credits faster internet speed for both wifi and mobile, along with a loosening attitude on how Iranian society at large views video games.
"There has been a rise in popularity of online games, and a bright future lays ahead of them," Bahizad says.