Is the $400 PlayStation VR Headset Really the Best Deal for Virtual Reality Gaming?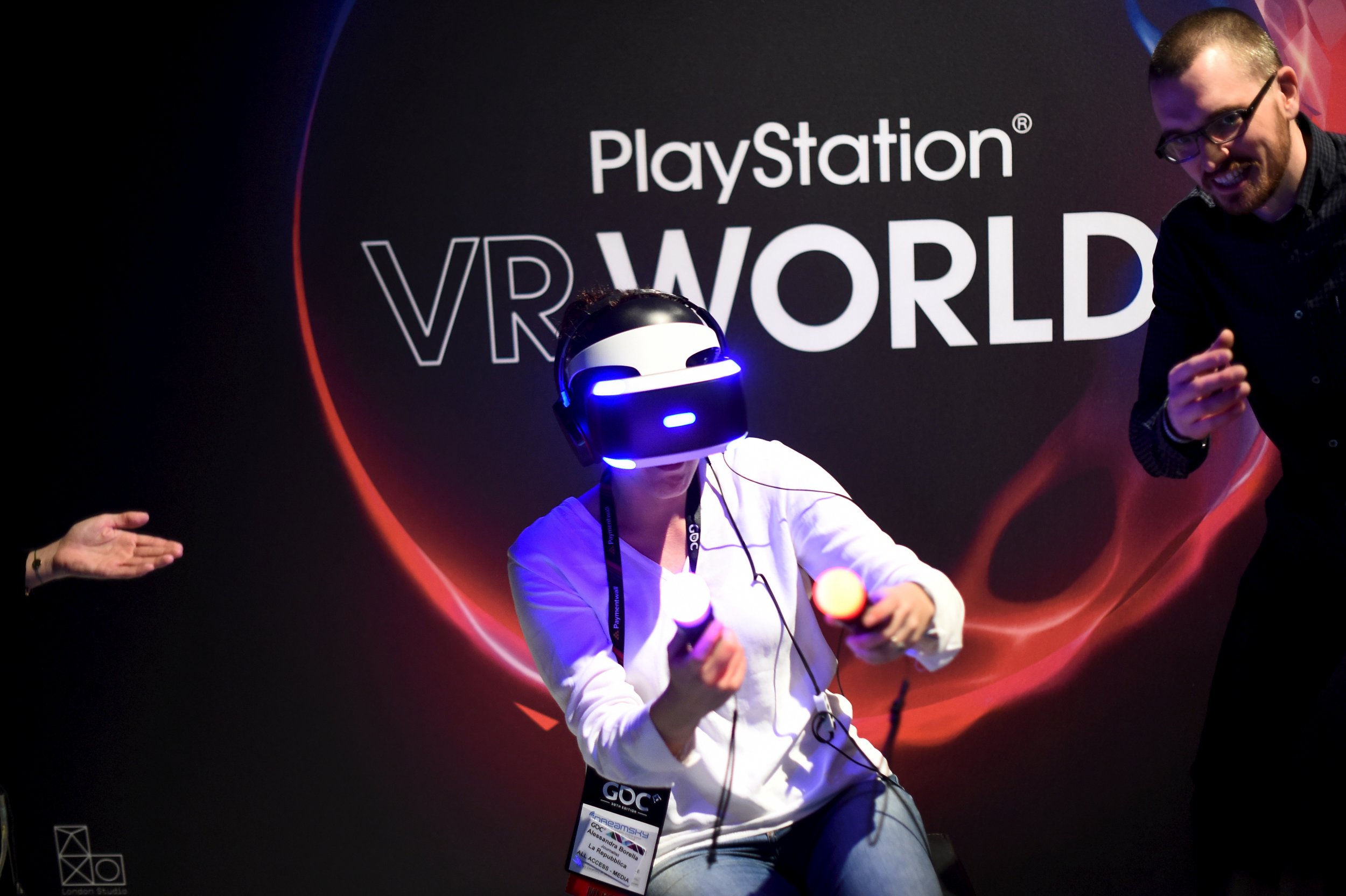 Updated | When Sony Computer Entertainment (SCE) President Andrew House announced in a packed room in San Francisco on Tuesday that the new PlayStation VR headset system will cost only $399, there was shock and then an immediate eruption of applause. High-quality virtual reality gaming sounded as if it was finally "affordable."
2016 has been a watershed year for virtual reality gaming. After years of Google Cardboard and smartphone-based VR gaming, Oculus, Sony and HTC have all thrown their hats into the console ring with headsets of their own. The Oculus Rift and HTC Vive are coming out this spring at a price at least $200 higher than the PlayStation VR. Surely that price gap will make the PlayStation VR a better deal than its two upcoming competitors?
But that price gap may be smaller than thought, once you read between the lines, according to multiple reports. Sony's $399 price tag does not include the $60 PlayStation Camera, which is crucial for the virtual reality system to work, and the $50 Move motion controller, an ice cream cone-shaped controller that is not quite essential but still prevalent in most PlayStation VR games. Sony says there will be a PlayStation VR bundle with the Camera and the Move controller, but the price has not been announced, according to Tech Insider.
Both the Oculus and HTC VR bundles include all the accessories necessary to start playing straight from the box—and two games to boot with a preorder. For anyone interested in building a PlayStation VR kit from scratch, the tab comes to over $1,000: $350 for the PS4 console, $400 for the PlayStation VR, $100-plus for the Camera and Move and $100-plus for a couple of games.
Of course, the simple math above overlooks the PC factor with the Oculus Rift and HTC Vive. A good gaming PC—like the "Oculus-Ready PCs" approved for VR—runs near or well above $1,000. But as a counterargument, a PC is far more versatile and powerful than a PS4 console. There is more wiggle room for Oculus or HTC to scale up in its VR technology in the future, compared with Sony and its PlayStation VR.
Lastly, timing plays a factor in the new VR headset wars. For good or bad, Sony is taking the patient route with the PlayStation VR. The system will be launching in October, six months after the first batch of HTC Vive preorders are shipped. Shawn Layden, president of SCE America, tells Newsweek those six months will buy the company and its game developers more time to refine their work.
Working with 230 developers, Sony plans to have 50 VR games available at the launch. Oculus Rift, by comparison, will have only 30 launch games. "We've determined that October will give us time to meet the hardware quantity demanded," Layden says.
As a parting jab at Oculus and HTC, Layden touted Sony's history of research and manufacturing over several decades as its ace in the hole. Sony will be celebrating its 70th birthday this year; HTC and Oculus were founded in 1997 and 2012, respectively.
"We brought the transistor radio, the Betamax tape and the CD," Layden says. "Manufacturing expertise is a bastion of Sony's success."
Correction: A previous version of article listed the wrong price for the PS4. It also misquoted a quote saying Sony brought the floppy disk. It was, in fact, the Betamax tape.