'Playtime Is Over': Dearie Impresses Experts as Hearing Set in Trump Case
Judge Raymond Dearie, the newly named arbiter to inspect documents seized from the Florida home of former President Donald Trump, is asking lawyers for Trump and the U.S. government to raise issues ahead of a hearing, a move an ex-prosecutor says indicates openness.
Dearie on Friday summoned both sides to Brooklyn in New York City for a meeting next week in his first act since being appointed special master. The appointment has been at the center of Trump's demand for judicial oversight after FBI agents in August carried out a court-sanctioned search of his resort home at Mar-a-Lago. Praised for being fair, Dearie signaled he wants to hear from both sides before their initial meeting.
The appointment of Dearie has been welcomed by some legal experts: "Playtime in Florida is over," legal commentator Tristan Snell said in a tweet. "Things are about to get real."
Dearie's order sets the meeting for Tuesday in Brooklyn Federal Courthouse, inviting all lawyers "to submit proposed agenda items for discussion" by the end of Monday.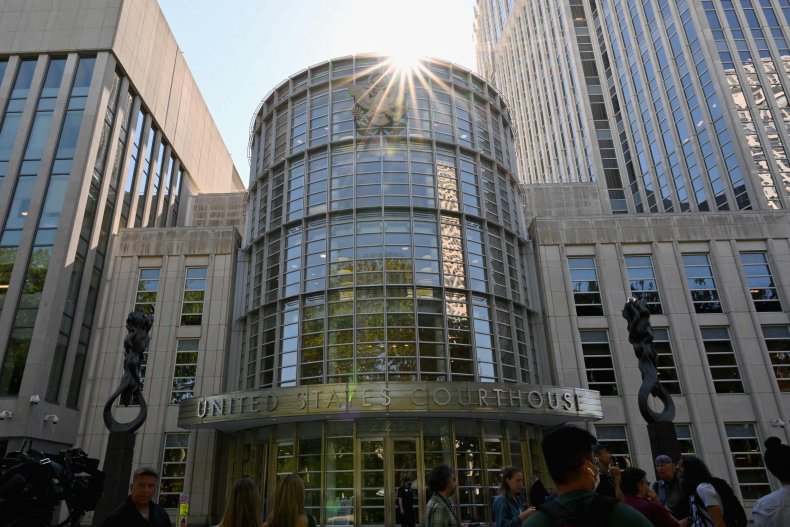 "This is a transparent approach by Judge Dearie, asking the lawyers to submit letters that will publicly identify issues they want him to take up in the Tuesday hearing he's scheduled, his first as special master," Joyce Alene, a former federal prosecutor and legal commentator said in a tweet.
Court Judge Aileen Cannon, who is overseeing the case, on Wednesday appointed Dearie as special master after he emerged as the only candidate acceptable to both Trump's lawyers and the Department of Justice (DOJ).
The case has been highly fraught, and Cannon, a Trump appointee, has faced searing criticism online for agreeing to a special master and blocking the DOJ's review of classified documents seized from Trump's estate.
As special master, Dearie is responsible for sifting through thousands for records, including those marked "top secret" or "classified," to determine if any materials mixed in are Trump's private property or subject to attorney-client or executive privilege. Dearie has until November 30, after the midterm elections, to review the documents.
Dearie, 78, was nominated to his current post as senior U.S. district judge for the Eastern District of New York by President Ronald Reagan.
As a federal judge, Dearie has overseen multiple high-profile cases, including one in which several men were accused in 2009 of seeking to carry out suicide bombings in New York City's subway system as part of an Al-Qaeda plot. He also presided over the trial of a man charged in the theft of jewels belonging to Sarah Ferguson, the Duchess of York and ex-wife of Britain's Prince Andrew.
Previously, he spent spent seven years on the Foreign Intelligence Surveillance Court, which reviews surveillance warrants targeting foreign intelligence and suspected spies.