Noriyuki Matsuda's idea for a pocket-sized "magical device" that would provide instantaneous translation exceeded the capacity of technology available in 1989.
But he continued to plan and work on prototypes.
"I tried to make the device in 2001 for the first time, but the software and hardware weren't fast enough," Matsuda told Newsweek.
By 2017, technology caught up with his concept as Internet speed increased and chip capacity grew. He launched Pocketalk in Japan.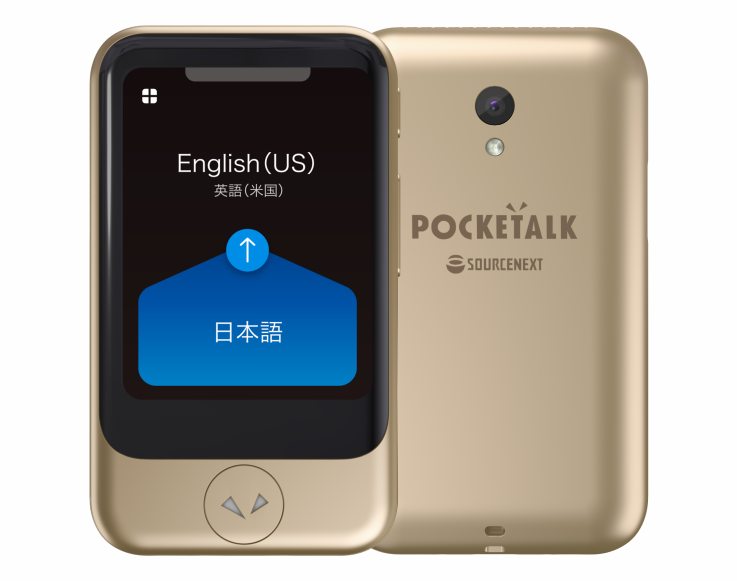 The Pocketalk instant translation device supports 82 languages.
Photo Provided
"I realized we had to go to market," the CEO of Sourcenext, Pocketalk's parent company, said. "Pocketalk now supports 82 languages. For many, this is a magical device."
The COVID-19 pandemic devastated economies worldwide, but paradoxically helped get the hand-held device noticed beyond Japan, where Matsuda said the company has a 97% market share.
Newsweek selected Sourcenext as one of the "50 Businesses That Stood Out During the Pandemic" after it donated 850 units of its two-way pocket translation device, Pocketalk, to first responders and medical institutions across the U.S.
Editors looked for companies making noteworthy contributions in a range of industries. Other technology and biotech companies cited include Apple, Dell, Intel and Pfizer.
First responders used Pocketalk to speak with passengers last year when the Diamond Princess cruise ship was quarantined in Yokohama, Japan during the COVID-19 pandemic. This reduced wait time for the translation, increased accuracy and eliminated the need for human translators, cutting the risk of spreading the coronavirus.
Pocketalk is used in hospitals to establish trust between doctor and patient, the first step in making a diagnosis and determining treatment.
There are now about 800,000 units of Pocketalk in use worldwide. The potential market is huge, and Matsuda hopes to reach $1 billion in annual revenue within five years.
The Internet of Things
Pocketalk is an IoT product— Internet of Things—and can communicate with other web-based devices worldwide. It uses artificial intelligence to provide real-time language translation.
The device includes a large touchscreen, noise-cancelling microphones and two speakers, making it easy to have a conversation in a crowded setting. The touchscreen provides a running text translation to increase clarity.
Pocketalk's integrated subscriber identity module, or SIM card, is a smart card that stores key user information such as personal security keys and network authorization. It functions in about 130 countries at no additional cost.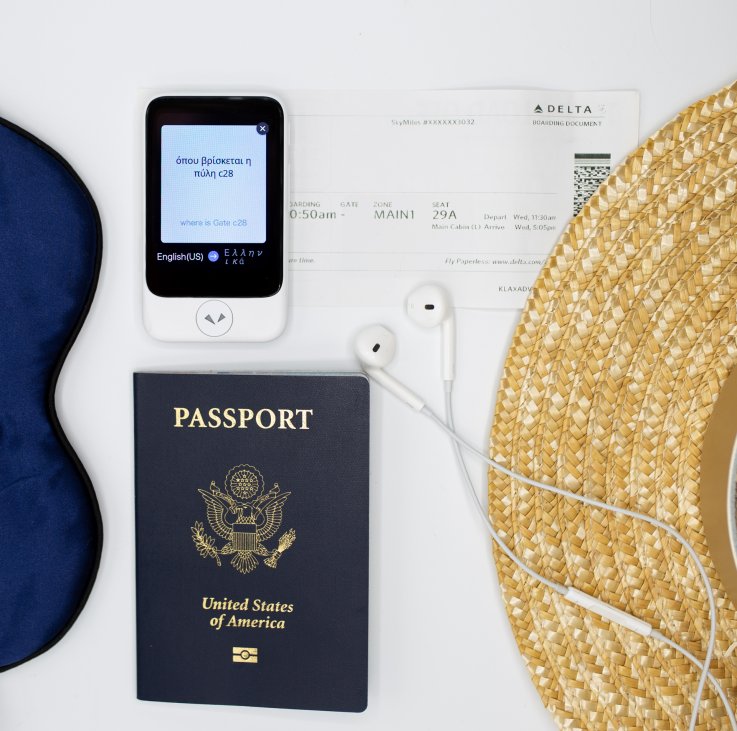 Pocketalk translator as part of a travel kit.
Photo Provided
Some users have suggested developing an app that would allow Pocketalk's functions to work on a cellphone. But Matsuda said a cellphone's speakers aren't robust enough to ensure clarity, and many screens are too small to handle the instant text readouts.
The current version of Pocketalk requires the user to push a button to speak. Next up is a voice-activated feature that will preserve the natural flow of a conversation.
Matsuda said Pocketalk will keep pace with the increased use of video conferencing by soon extending the device's capabilities to display subtitles in real time at the bottom of a computer screen.
A built-in camera permits on-the-spot translation of signs, menus and handwritten text, avoiding embarrassment for smokers unsure of how to translate rauchen verboten when visiting Berlin.
Matsuda said the device uses the "best translation engines from around the world" capable of handling local dialects and slang accurately.
Nuts!
English is an odd, quirky language, and Matsuda said Pocketalk is up to the challenge— including distinctly American usage of common words.
As an adjective, "nuts" means crazy, foolish or enthusiastic. As an interjection, it expresses disappointment, refusal or even contempt.
If someone says, "Billy is nuts about baseball" or "my boss is nuts" or "nuts, my pen just ran out of ink" or "nuts to you," Pocketalk must make it clear that the conversation isn't about almonds, cashews or pecans.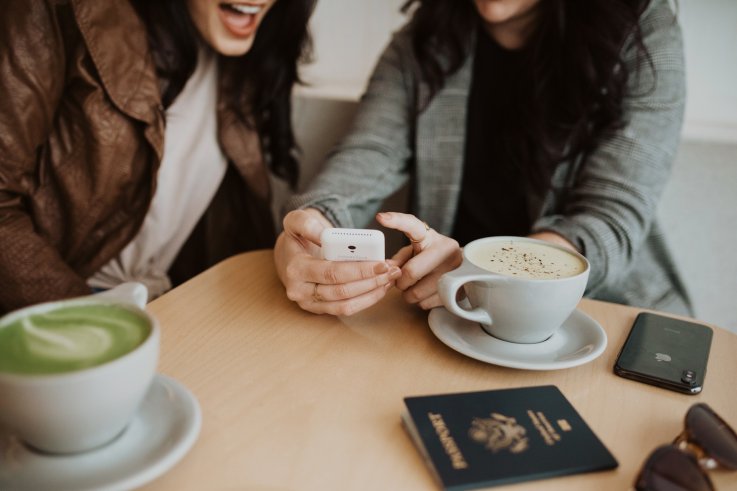 A Pocketalk translated conversation.
Photo Provided
"Artificial intelligence is now very smart and is constantly getting smarter through machine learning," Matsuda said. "We use the best engine for each language and it's constantly updated."
Marketing Is Key
Matsuda said "Found in Translation" is the tagline for Pocketalk, a play on the 2003 romantic comedy "Lost in Translation" starring Bill Murray and Scarlet Johansson about two Americans who meet by chance in Tokyo and gradually develop a respectful, but distant relationship.
Matsuda said he hadn't seen the movie, but after watching it realized that a team member had come up with the perfect marketing catchphrase.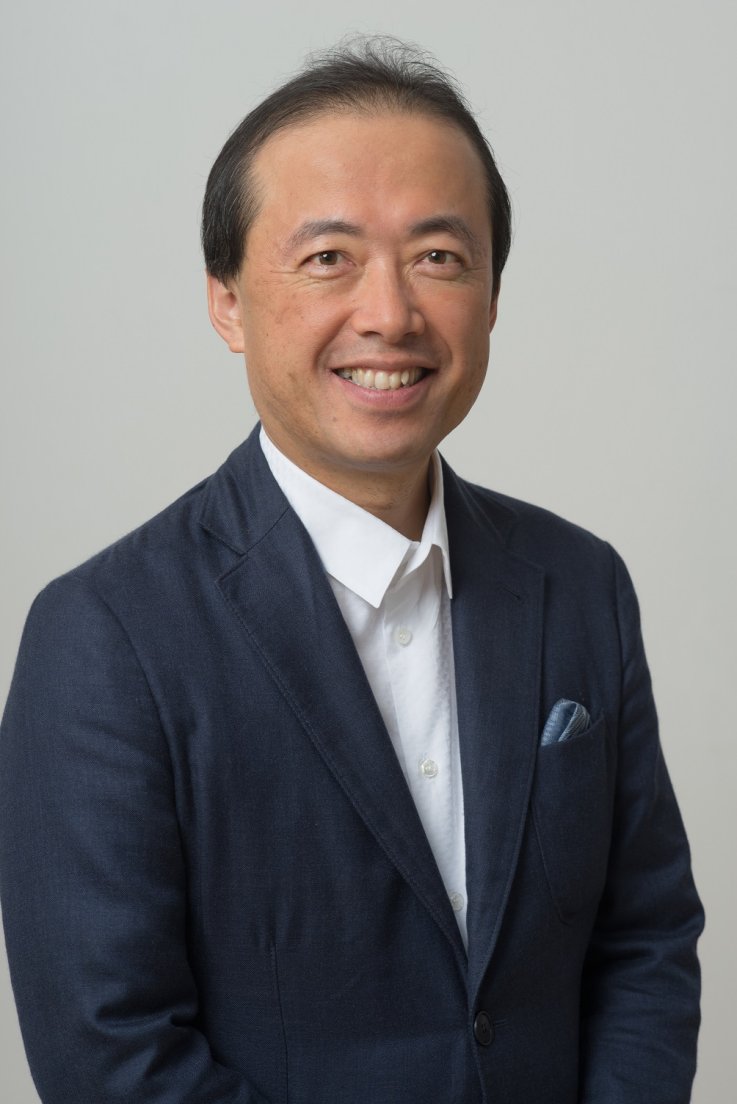 Nori Matsuda, CEO of Sourcenext, parent company of Pocketalk.
Photo Provided
"We had to keep the price point at $299," he said. "At $700 or even $500, we wouldn't sell more than 800,000 units."
The United States is a major market for Pocketalk, especially as the economy reopens and travel restrictions ease. An increase in business and recreational travel is likely to boost demand for Pocketalk.
U.S. sales are up about 20 times from a year ago, but marketing is key to further gains.
"The U.S. is so big," Matsuda said. "It costs a lot of money for marketing—and that's the biggest thing. We have to build the brand's image."
Pocketalk competes with a Chinese company.
Market share for a new product is difficult to measure accurately, but Matsuda said the device garners more than 50% of sales of translation devices on Amazon.
The U.S. division of Sourcenext is based in Palo Alto, often called the Capitol of California's Silicon Valley because of its proximity to major publicly traded companies, startups, venture capital firms, Stanford University and the University of California at Berkeley.
The device is manufactured and distributed by Sourcenext, the largest provider and developer of Internet-connected products in Japan. The company is publicly traded on the Tokyo Stock Exchange.
Au Revoir, Madame La Fenêtre?
For many—especially junior-high school kids suffering through French class five days a week with a stern teacher whose name seems deliberately unpronounceable to native English speakers—learning a second language is a time-consuming, arduous task involving rote memorization.
Matsuda said Pocketalk has the potential to bridge the gap between the classroom and casual conversation, allowing indifferent students to say goodbye to the teacher dubbed "Mrs. The Window" because it's easier to say than her real name.
"In the future, learning another language may become a hobby," he said.
But for those who want to immerse themselves in a foreign language and culture, Pocketalk can help improve one's accent and use of colloquialisms.
"After all, it's impossible to find someone who speaks 82 languages," Matsuda said.
For solving that problem, many people will say, "Arigato!"