A Poem Composed Entirely From Emails Sent by Hillary Clinton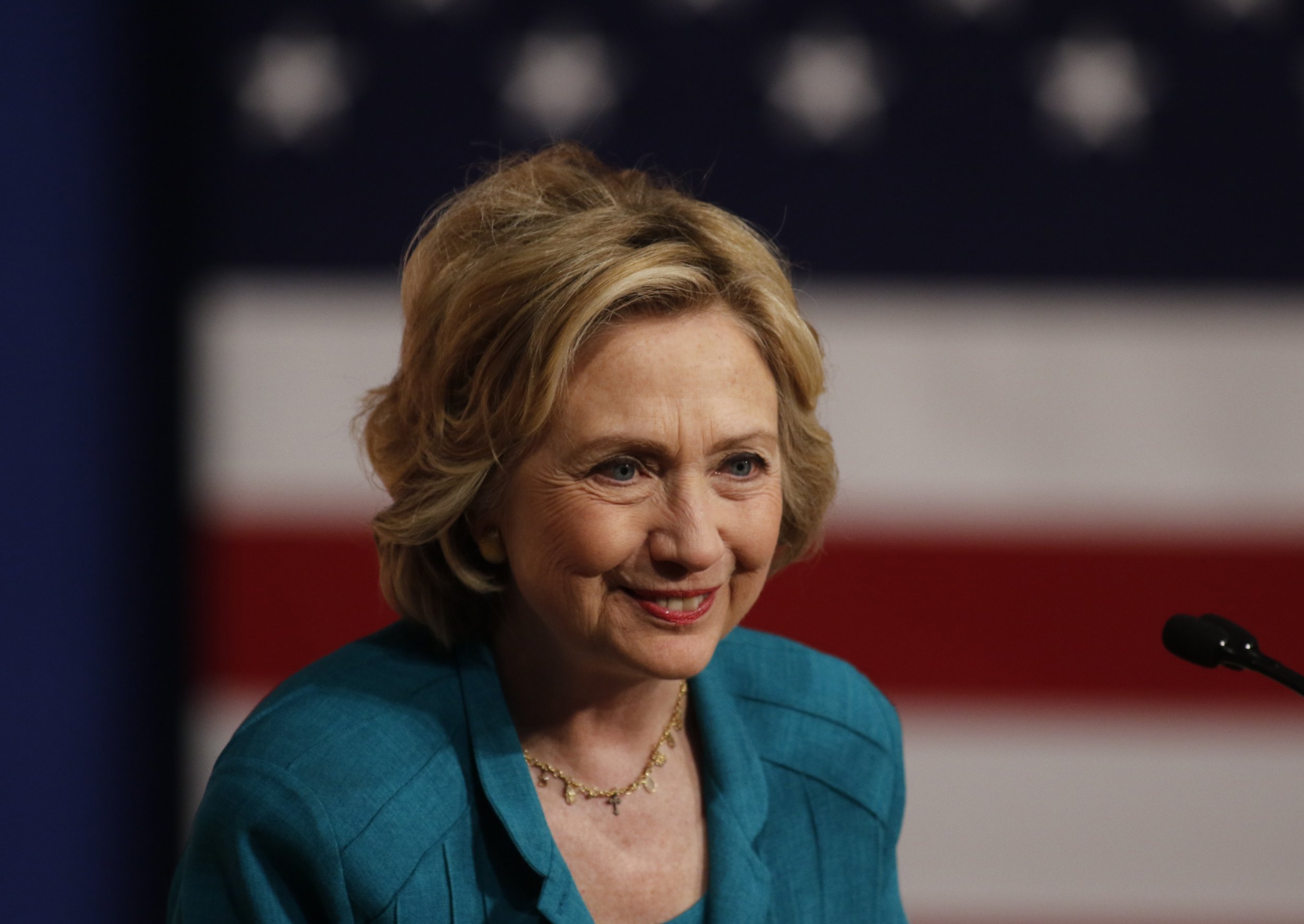 Nothing combines the monumental with the mundane quite like Hillary Clinton's private inbox.
Scanning the latest batch of Clinton emails released by the State Department this week offers a privileged glimpse at the inner workings of government totally stripped of context. It's kind of dizzying. In one message, then-Secretary of State Clinton is scheduling a chat with the president or being briefed on a devastating earthquake; in the next, she's ordering an iced tea or asking when The Good Wife is on.
In messages to her closest aides, Clinton has her own vocabulary. She's terse but not snappy; common replies include "Ok," "pls advise" and (in response to pretty much any sizable document or article she's sent) "pls print." In tribute to the Dada nature of these brief dispatches—and because you probably don't have time to sort through 7,000 pages of emails—we've composed a found poem entirely from requests and questions emailed by Hillary Clinton (mostly to her staff). All syntax and spelling from Clinton's emails has been preserved; capitalization and line breaks have been added. (Special thanks to Fusion's poem of John Oliver headline verbs for the inspiration.)
"Can you vet this request
And advise me?"
"Don't forget the partridge
In the pear tree!!"
"Pls call the house."
"Would you pls call my berry
So I know the ringer works?"
"And pls add Jake to the Eikenberry…"
"Pis let me know what Phil
Finds out asap"
"Pls call Sarah and ask her
If she can get me some iced tea"
"Can you tell me if China
Has signed this treaty?"
"Also the next day I want to go to
Philly for the party."
"Please wear socks to bed
To keep your feet warm."
"Is there a way to get
All our info on a form…
"...That goes up and down
Instead of from side to side?
"I would love to take a photo
W her daughter anytime."
"I'd like to send a letter
To the rabbi." "Pls advise."
"I need a photo of me
To send for a surprise…
"...50th birthday book."
"Can you give me times for two TV shows."
"Just knock on the door
To the bedroom if it's closed."
"Pls find a copy of the movie
Pray the Devil Back to Hell."
"Can you provide suggested points
For Iran and Israel?"
"Pls print." "Pis print."
"Pls print 3 copies."
"Print this, not the first version."
"Pls print for me."
"Should I take a plane?
I'll have my Mom w me."
"Pls print three copies
Of this for me."
"Do you know where
My pt instruction sheets are?"
Did I do an interview w
Lebanon's paper An-Nahar?"
"We need to work in reference
And quotes from POTUS Nobel speech near the top"
"I need to discuss Pakistan agenda--
Pls call me thru Ops."
"Add Gloria Steinem
To my call list"
"Dianne Feinstein--
Put her on my call list"
"Pls put Dean Ornish
On my call list."
"PIs add to call list."
"Do you have my call list?"
"Useful insight.
Pls circulate."
"I would also like an updated list of all the
FMs, DMs and heads of State...
"...w whom I've met."
"Pls be sure I say something about women…"
"Can you pls tell me how many times
I voted against raising the debt limit?"
"Call w King should be scheduled
So keep working w Huma."
"Let me know what you
Think of Punta Cana."
"Can you send me a draft this morning?
And, what is the Lamplighter story?"
"Also, can you recommend a
Casual place that's not noisy."
"Am I going to the deforestation mtg?
If not, can Todd go?"
"Pls print." "Pls. print."
"Can you print for me tomorrow?"
"Pls get me two hard copies of
Foreign Policy's Top 100 Global Thinkers"
"PIs print." "Pls print for me."
"Pls print for me and HAPPY EASTER!"
* * *
Glossary:
ASAP — As soon as possible
Berry — Blackberry
Call list — The daily list of officials (diplomats, heads of state, politicians) Hillary Clinton is scheduled to phone
DM — Deputy Minister
FM — Foreign Minister
Huma — Huma Abedin, a longtime aide who served as Hillary Clinton's Deputy Chief of Staff
Jake — Jake Sullivan, staff member who served as Hillary Clinton's deputy chief of staff and Director of Policy Planning
Mtg — Meeting
Ops — A secure government calling system
Pls — Please
Pis — An apparent misspelling of "Pls"
POTUS — President of the United States of America
Pt — A possible abbreviation for "point," as in "talking points"
Vet — To examine, check for problems
w — With