Dedenne Wins Pokémon Day 2021 Popularity Poll: Full Results
Popularity polls are, well, popular especially when they have to do with Pokémon.
The Pokémon Company International has posted the results of a popularity poll that it ran this past week ahead of the franchise's 25th anniversary and Dedenne, the Electric and Fairy-type Pokémon from the Kalos region, has won.
Unlike last year's poll, this year's was only held on the official Japanese site, although some savvy trainers from around the world could vote on Twitter using a special hashtag. To the surprise of many, Dedenne beat out stalwarts like Pikachu, Greninja and Charizard to be crowned the most popular Pokémon of 2021, according to Japanese fans.
Over one million votes were tallied and the top 30 Pokémon were posted, which you can see below:
Dedenne (68,396)
Cinccino (54,444)
Sableye (45,526)
Snivy (41,894)
Magnemite (35,206)
Swadloon (34,204)
Pikachu (33,125)
Buzzwole (33,077)
Oshawott (32,191)
Flygon (22,048)
Whismur (21,529)
Piplup (18,190)
Chandelure (18,095)
Empoleon (17,898)
Luxury (17,773)
Greninja (17,337)
Jirachi (17,254)
Charizard (16,243)
Mimikyu (15,797)
Inteleon (15,540)
Eevee (15,524)
Barbaracle (15,128)
Glaceon (14,923)
Spheal (14,783)
Scolipede (13,806)
Lilligant (13,677)
Bulbasaur (13,424)
Sliggoo (13,417)
Lucario (13,286)
Gardevoir (12,534)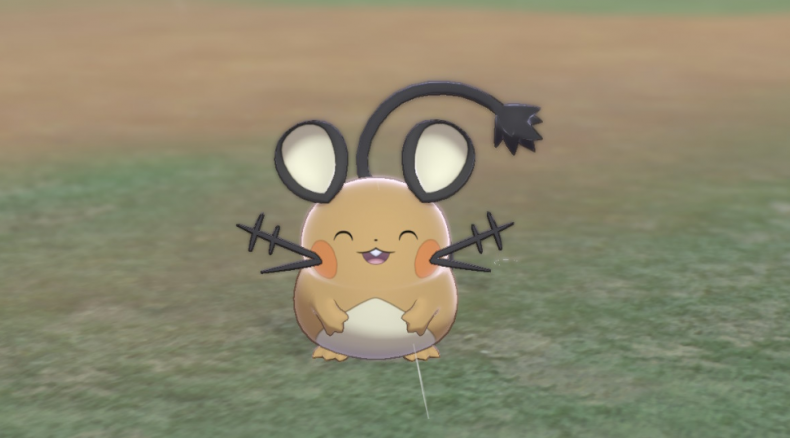 The list has some interesting names on it. Aside from Dedenne, Pokémon like Cinccino, Buzzwole and Sableye making the top 10 are eye-opening. There's also plenty of unevolved Pokémon like Snivy and Magnemite in the top 10.
Last year's most popular Pokémon poll was a worldwide vote in collaboration with Google and Greninja was the number one Pokémon according to voters. In this popularity poll, the Water Pokémon the Gen 6 actually landed in the number 16 spot.
The official Japanese site also allows for rankings depending on region, which you can see breakdown below:
Kanto
Magnemite
Pikachu
Charizard
Eevee
Bulbasaur
Magikarp
Venusaur
Vulpix
Wigglytuff
Arcanine
Flareon
Jigglypuff
Meowth
Raichu
Pinsir
Caterpie
Vaporeon
Gengar
Jolteon
Charmander
Slowpoke
Psyduck
Lapras
Zapdos
Squirtle
Snorlax
Ditto
Dragonite
Blastoise
Butterfree
Johto
Umbreon
Marill
Wobbuffet
Azumarill
Pichu
Espeon
Quagsire
Cyndaquil
Xatu
Steelix
Ampharos
Quilava
Chikorita
Wooper
Dunsparce
Scizor
Typhlosion
Lanturn
Lugia
Furret
Porygon 2
Politoed
Tyranitar
Celebi
Crobat
Suicune
Sentret
Shuckle
Totodile
Misdreavus
Hoenn
Sableye
Flygon
Whismur
Jirachi
Spheal
Gardevoir
Latios
Latias
Milotic
Rayquaza
Regirock
Deoxys
Swampert
Azurill
Blaziken
Sceptile
Altaria
Mudkip
Torchic
Breloom
Absol
Lileep
Mawile
Banette
Chimecho
Metagross
Minun
Crawdaunt
Kyogre
Marshtomp
Sinnoh
Piplup
Empoleon
Luxray
Glaceon
Lucario
Leafeon
Mesprit
Bidoof
Prinplup
Bibarel
Croagunk
Arceus
Torterra
Infernape
Budew
Turtwig
Garchomp
Pachirisu
Giratina
Darkrai
Chimchar
Munchlax
Gallade
Shinx
Lopunny
Grotle
Luxio
Dialga
Palkia
Shaymin
Unova
Cinccino
Snivy
Swadloon
Oshawott
Chandelure
Scolipede
Lilligant
Tepig
Hydreigon
Zoroark
Emolga
Zekrom
Serperior
Simisear
Audino
LItwick
Genesect
Servine
Whimsicott
Samurott
Sweadle
Beheeyem
Reuniclus
Dewott
Reshiram
Volcarona
Zorua
Cofagrigus
Joltik
Minccino
Kalos
Dedenne
Greninja
Barbaracle
Sliggoo
Sylveon
Goodra
Goomy
Pumpkaboo
Gourgeist
Braixen
Meowstic
Florges
Aegislash
Fennekin
Diancie
Pangoro
Amaura
Delphox
Espurr
Noivern
Talonflame
Yveltal
Zygarde
Hawlucha
Chespin
Dragalge
Doublade
Fletchinder
Heliolisk
Hoopa
Alola
Buzzwole
Mimikyu
Rowlet
Incineroar
Celesteela
Sylvaly
Guzzlord
Decidueye
Trumbeak
Kartana
Togedemaru
Stakataka
Bewear
Pyukumuku
Blacephelon
Primarina
Pheromosa
Necrozma
Litten
Naganadel
Golisopod
Zeraora
Tsareena
Lycanroc
Comfey
Toucannon
Xurkitree
Komm-o
Torracat
Nihilego
Galar
Inteleon
Polteageist
Alcremie
Corviknight
Grimmsnarl
Urshifu
Dragapult
Dracovish
Calyrex
Sobble
Pincurchin
Toxel
Cinderace
Yamper
Morpeco
Greedent
Scorbunny
Drizzile
Snom
Frosmoth
Eiscue
Raboot
Rillaboom
Flapple
Zamazenta
Toxtricity
Wooloo
Falinks
Indeedee
Cramorant
Where did your favorite Pokemon land? Let us know in the comments section.