Pokémon Presents Predictions: Remakes, Re-Releases and What We Won't See
Friday, The Pokémon Company will give Pokémon fans 20 minutes of news and updates from across the franchise in a special online presentation.
Whether it's an update on existing games like Pokémon Go or the reveal of brand new games, Pokémon fans will want to tune in on Friday to get all the latest information. But what will be shown during the presentation?
That's a difficult question to answer as The Pokémon Company has been really good in recent years to not let information leak. With that being said, there are still patterns that might indicate what could be shown during Friday's stream.
A lot can be talked about in that 20-minute time slot, but we warn readers to stay both hesitantly optimistic and realistic in their expectations.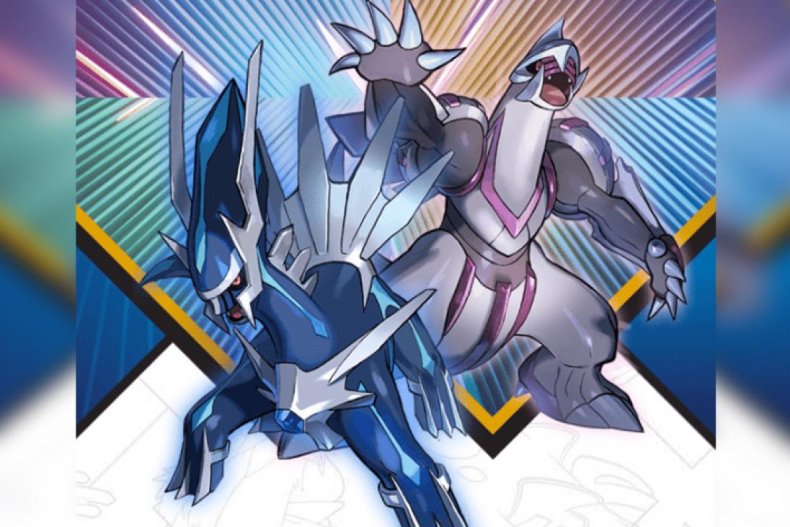 NO NEW GENERATION ANNOUNCEMENT
We'll get the fairly obvious out of the way first. Pokémon Sword and Shield, the eighth generation in the main Pokémon games, was announced and released in 2019. While we're approaching two years since the release, we expect it's way too early for an announcement on Gen 9.
Could The Pokémon Company tease the next generation? Sure, based on past game releases, there's usually a three-year gap between generations. Pokémon X and Y released in 2013, followed by Sun and Moon in 2016 and Sword and Shield in 2019. Using this pattern, 2022 would be the year for Gen 9.
So what comes out in between those three years?
DIAMOND AND PEARL REMAKES
Yes, what just about every Pokémon fan has been saying for the better part of a year.
During the three-year gaps of main series games, The Pokémon Company puts out remakes, spin-offs and "third" versions of mainline titles. Between X and Y and Sun and Moon we had the Hoenn remakes, Omega Ruby and Alpha Sapphire. Between Sun and Moon and Sword and Shield we had Ultra Sun and Ultra Moon, the "third," amplified versions of the Gen 7 games.
It's been 13 years since the Pokémon franchise returned to the Sinnoh region with Platinum, and remakes that give newer players a chance to experience these games on the Nintendo Switch would be a smart move. These remakes would have better graphics and incorporate Platinum's story with Diamond and Pearl's, making for an overall better experience.
SAME DAY POKEMON GO EVENT
In past Pokémon online presentations, Pokémon Go has had a segment to discuss what's coming to the popular mobile game. Trainers are already in the midst of a Kanto Celebration event, and though they've outlined what they have coming in the month of March, they can still drop something unexpected for players on Friday.
We've seen "sleeping" Snorlax arrive in the mobile game right after an online presentation in the past, and we believe something similar will be arriving in Pokémon Go shortly after the online stream.
DIGITAL RE-RELEASE OF OLDER GAME
Now, this is our outsider's chance of a prediction, but it'll be cool if Pokémon went big for its 25th anniversary. We already have Pokémon Unite, New Pokémon Snap and what we suppose will be Diamond and Pearl remakes coming in 2021, but they can give fans something else to hold them over until then.
Perhaps we'll see the digital release of an older Pokémon game for Nintendo Switch. With the return of Pokémon Snap, how cool would it be if we got the original N64 version released for the Switch as either a separate digital-only purchase or as a bundle with the new game?
Again, this is our "reach" prediction, but with how Nintendo likes to port older games and sell them, it's not out of the realm of possibility.
What do you think we'll see during Friday's Pokémon Presents? Let us know in the comments section.