It's a whole new world. As fears over the growing coronavirus pandemic spread across the globe, Niantic and the Pokémon Go team have taken precautions to limit players' need to gather in large areas, including postponing Abra Community Day.
Niantic posted this statement on its social media accounts regarding the virus and how it plans to adjust the mobile game's features.
"The safety of our global player community is our top priority. COVID-19 is challenging us and the world to adjust. We're putting our focus on expanding features and experiences in our games that can be enjoyed in an individual setting and that also encourage exploration!"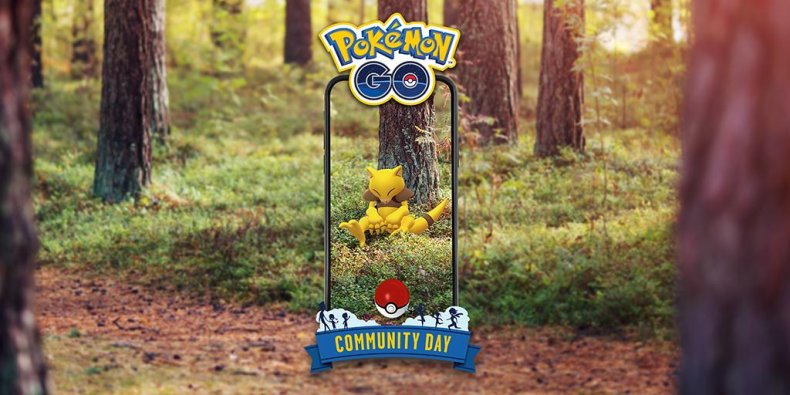 The first safety measure to activate in Pokémon Go is postponing the Abra Community Day that was scheduled for Sunday, March 15.
Community Days are one of Pokémon Go's biggest in-game events, debuting new Shiny Pokémon and giving competitive players an exclusive move to use in battles, among other bonuses.
The date for the new Abra Community Day has not been announced.
In the meantime, Niantic has made the following changes to Pokémon Go to allow for trainers to get the most out of the mobile game without having the need to go outside too often.
A one-time purchase bundle of 30 Incense for 1 PokéCoin. Incense will also last for one hour.
1/2 Hatch Distance when Eggs are placed into Incubators during this time period
PokéStops will now drop Gifts more frequently
Pokémon habitats will increase and more Pokémon will be appearing in the wild
Pokémon Go also announced that the Cobalion and Lugia special Raid weekends, which brings the Shiny forms of both Legendaries into the game will be extended to give trainers more time to battle and catch them.
Cobalion will now appear in Raids from Tuesday, March 17 at 4 p.m. EDT to Monday, March 23 at 4 p.m. EDT. Lugia will appear starting Tuesday, March 24 at 4 p.m. EDT to Monday, March 31 at 4 p.m. EDT.
The first season of the Pokémon Go Battle League is still scheduled to begin on Friday, March 13. When asked whether the coronavirus would affect the launch, Matthew Slemon, Product Manager for Pokémon Go told Newsweek that they don't anticipate it.
"For now we see this as a unique situation. We don't see the coronavirus affecting the launch," Slemon said. "But if we feel the situation gets important enough, we hope players don't feel the need to risk their personal health, because Pokémon Go is a game about being healthy. For now, the countries that are most affected have special settings set up so that they feel they have things to do without feeling the risk."