'Pokémon Go' Adventure Sync: How to Activate on iOS and Android
Niantic revealed a new feature coming to its Augmented Reality games, including Pokémon Go ,called Adventure Sync. It's now available for certain trainers.
Like other features, Adventure Sync in Pokémon Go is currently only available to Level 40 trainers. It will slowly roll back to lower-level trainers, but you'll have to be at least Level 5 to use the new feature.
Adventure Sync will allow players to record their distance in Pokémon Go when the app isn't open. You can earn Buddy Candy or hatch Eggs without having to take your phone out of your pocket.
If you want to activated Adventure Synch in Pokémon Go, follow these steps.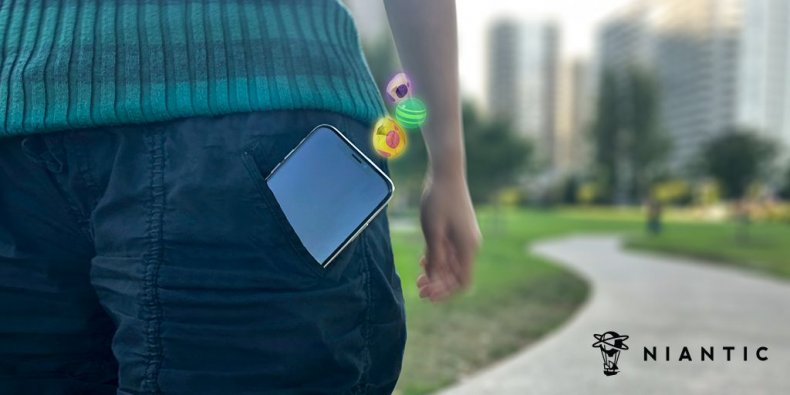 HOW TO ACTIVATE ADVENTURE SYNC IN POKEMON GO
To use Adventure Sync in Pokémon Go, you'll have to always enable location permissions and connect to either Apple Health or Google Fit.
Tap the Main Menu button in Pokémon Go.
Tap the Settings button.
Tap on Adventure Sync. You'll also be prompted to grant permissions for Pokémon Go to access your Apple Health or Google Fit data.
To disable Adventure Sync, just revisit the settings page and uncheck Adventure Sync.
TROUBLESHOOTING
Pokémon Go trainers may experience some issues when the Adventure Sync feature is active. If you find the weekly report data is out-of-date or incomplete it may be caused by certain settings on your mobile phone.
Here are some possible reasons for the data to be a bit wonky and how you can solve the issue:
There may be a delay of up to several hours to sync your steps, so you may not always see the most up to date data.
Your device's power saver mode may disable the sensors required for Adventure Sync and may interfere with the functionality of this feature. Please disable your device's power saving mode when using this feature.
Fitness data that is manually entered into Apple Health or Google Fit will not count towards your Adventure Sync progress.
Adventure Sync isn't tracking
The biggest component of Adventure Sync in Pokémon Go is its offline tracking, but if you find that it's not tracking properly you can try these various
Make sure the device has the required sensors to track your distance and steps. Open the Google Fit or Apple Health App to ensure that your device is properly recording your fitness progress.
If you have an HTC One M8, your phone may be incompatible with Google Fit and you may be unable to use Adventure Sync.
Make sure that Pokémon Go is connected with Apple Health or Google Fit:
For Apple Health:
Open Apple Health.
Tap on Sources.
Under Apps, make sure that Pokémon Go is listed as a connected device.
For Google Fit (may vary depending on device and OS):
Open your device's Settings app.
Tap on Google.
Tap on Google Fit.
Tap on Connected apps and devices and make sure Pokémon Go is listed as a connected device.
'Pokémon Go' Adventure Sync: How to Activate on iOS and Android | Tech & Science