'Pokémon Go' Articuno Community Day: Start Time, Counters and How to Catch a Shiny
Niantic is packing the first weekend in July with two Community Day events for Pokémon Go . The first is the Squirtle Event on July 8 but on July 7, Pokémon Go players will have a few hours to capture as many Articuno as they can in Raid Battles. Thanks to the Dortmund Pokémon Go Live Event last week, the world now has three hours to capture and Articuno.
Here's all the important information about the Pokémon Go Articuno Community Day including its start time, how to catch the shiny and its best counters.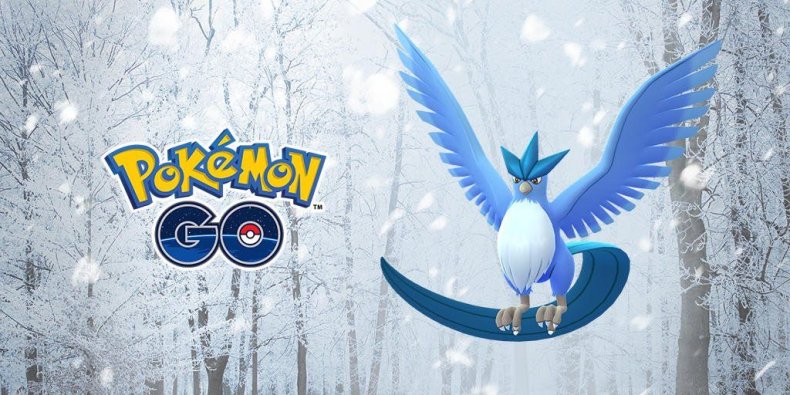 ARTICUNO COMMUNITY DAY START TIME
Articuno will begin to appear in every Gym Raid for three hours on July 7 from 2 -7 p.m. EDT.
SHINY ARTICUNO
Niantic confirmed Articuno that appear in Raids may be in its Shiny Form. Shiny Articuno's coloring is a lighter blue than its normal counterpart. Take a look at a screenshot of Shiny Articuno as it appears in Pokémon Go.
BEST COUNTERS TO TAKE DOWN ARTICUNO
Unlike other Community Day events, the Articuno Raids need trainers to actually battle the Ice and Flying-type. Bring in a team of six Pokémon and battle Articuno with friends or other Pokémon Go players to take it down.
Articuno is four times weak to Rock-type attacks so bringing in Pokémon with those types of moves is beneficial. Tyranitar, especially ones that learned Smackdown from the past Community Day event, are a great counter for Articuno.
The Legendary Bird Pokémon also comes with a ton of Ice and Flying-type attacks so Water and Rock-type Pokémon won't take as much damage from it. Here is a list of the best counters for Articuno on Pokémon Go Community Day.
Golem - Rock Throw and Stone Edge/Rock Blast
Flareon - Fire Spin and Overheat/Flamethrower
Moltres - Fire Spin and Overheat
Omastar - Rock Throw and Rock Slide/Rock Blast
What Pokémon do you plan to take into battle with Articuno? Let us know your strategies in the comments section below