'Pokémon Go' Community Day Weekend: Start Time, Shinies and More
It's time for a special weekend event in Pokémon Go. For three days, every Pokémon featured in all past Community Day events will appear more frequently in the overworld.
That's right, Pokémon like Beldum, Dratini and Larvitar will spawn more frequently, giving Pokémon Go trainers a chance to fill up their Pokedexes, and stock up on candy.
There's plenty for Pokémon Go players to take advantage of during the special Community Day weekend event. If you want to know when it starts and ends, and all the perks you can enjoy here's a list of all the pertinent information regarding it.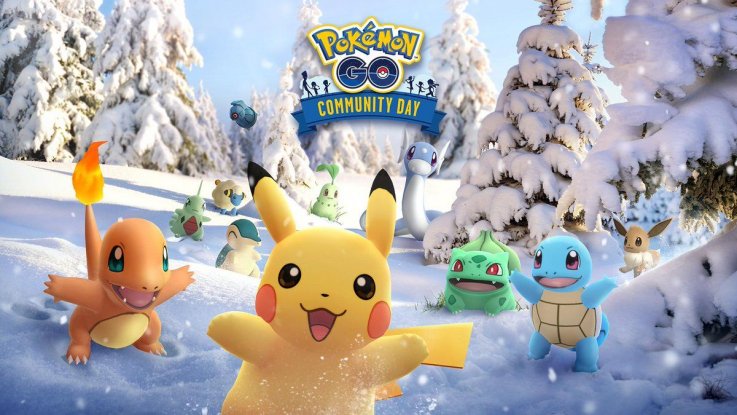 WHEN DOES POKEMON GO COMMUNITY DAY WEEKEND START AND END
The special Pokémon Go Community Day weekend begins Friday, Nov. 30 at 4 p.m. EST and ends Monday, Dec. 3 at 2 a.m. EST.
SHINY POKEMON
Besides catching a ton of some of the rarest Pokémon in the mobile game, the featured Pokémon from the past Community Day events will have increased odds of being shiny.
While Niantic hasn't confirmed the increased shiny chance, the 11 Pokémon all have their alternate colorings in Pokémon Go. Past Community Day events have the spotlight Pokémon's shiny form show up more often, so it's likely that will be the case over the weekend.
EXCLUSIVE MOVES
The Community Day exclusive moves are very important for Pokémon Go players who enjoy battling in gyms and Raids. If you missed out on past Community Day events or their exclusive moves, you'll get a second chance this weekend.
Evolve any of the Pokémon featured to their final form over the weekend to receive its exclusive move. Like past events, Pokémon captured before the Community Day will still learn the special attack as long as they are evolved during the event window. Pikachu is the only Pokémon that will already have learned its exclusive move when captured and doesn't need to be evolved.
If you need a refresher on what exclusive moves the Community Day Pokémon can learn, here's a list:
Bulbasaur - Frenzy Plant
Charmander - Blast Burn
Squirtle - Hydro Cannon
Pikachu - Surf
Eevee - Last Resort
Dratini - Draco Meteor
Chikorita - Frenzy Plant
Cyndaquil - Blast Burn
Mareep - Dragon Pulse
Larvitar - Smackdown
Beldum - Meteor Mash
OTHER BONUSES
While the main perks of this special Community Day lasts for three days, the in-game bonuses in Pokémon Go will only be available for a limited time.
Niantic announced each region of the world will have three hours to take advantage of special in-game bonuses during the Community Day weekend event. These bonuses include:
Double experience points
Double capture Stardust
Double incubator effectiveness
In North America, Pokémon Go players will have between 2 and 5 p.m. EST on Saturday, Dec. 1 to enjoy these in-game bonuses.
What do you think of the special Community Day weekend? Which of the 11 Pokémon do you want to catch the most of? Let us know in the comments section below.
'Pokémon Go' Community Day Weekend: Start Time, Shinies and More | Gaming