The first Pokémon Go Community Day of 2020 is about to begin, and fans of the Water-type starter, Piplup might want to boot up the popular mobile game.
On Sunday, Piplup will show up more often in the overworld, and trainers will have a chance to not only catching a rare Shiny Piplup but also obtain an exclusive move for the penguin Pokémon.
If you want to take full advantage of Piplup Community Day in Pokémon Go, here's everything you need to know including the start time.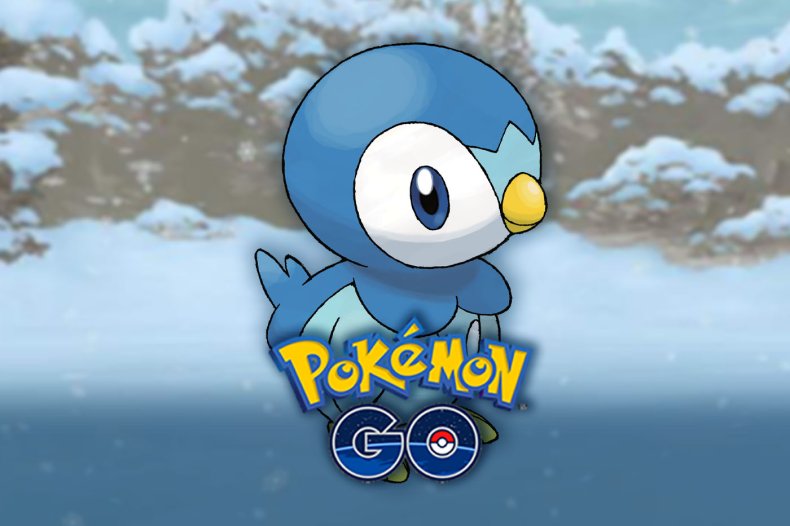 POKEMON GO COMMUNITY DAY START TIME
The Piplup Pokémon Go Community Day event begins Sunday, January 19 from 11 a.m. to 2 p.m. local time if you're in the Northern Hemisphere (that's Europe, North America, etc.) while the Southern Hemisphere will take place between 3-6 p.m. local time.
SHINY PIPLUP
Shiny Piplup will make its Pokémon Go debut this Sunday. The Shiny variant of the Water-type starter has its blue coloring change into a lighter shade of the same color.
As with other Shiny Pokémon in the popular mobile game, trainers will need to encounter a Pokémon to determine if they've found its rare variant or not. The rate at which Shiny Pokémon appear is increased during the event times.
HYDRO CANNON
The exclusive event move for this Community Day is Hydro Cannon, the powerful Water-type attack.
This is the same move that the other Water-type starters (Squirtle, Totodile and Mudkip) received during their respective Community Day events. To have your Piplup learn Hydro Cannon, simply evolve a Prinplup (Piplup's evolved form) into Empoleon during the event hours.
IN-GAME BONUSES
Like past Community Day events, Lures will last three hours instead of the usual one, but the best in-game bonus this time around is the reduced Egg hatch distances.
During the three-hour event window, Eggs will take a quarter of the distance to hatch compared to normal. As a reminder, only Eggs that were popped into an incubator after the event has begun will see their distance reduced. If you have an Egg incubating before Community Day, you'll have to wait until that Egg hatches properly to begin taking advantage of the reduced distance.
Here are the new Egg distances during this weekend's Community Day:
2km -> .25km
5km -> 1.25km
7km -> 1.75km
10km -> 2.5km
Are you excited for the next Pokémon Go Community Day? Which of the Sinnoh region starters is your favorite? Let us know in the comments section.