'Pokémon Go' GO Fest 2020 Details Revealed Including What to Expect During Two-Day Event
Niantic announced more information on this year's Pokémon Go Fest and a brand new feature coming to the popular mobile game.
This year's Pokémon Go Fest will be completely virtual due to the continuing COVID-19 pandemic. Pokémon Go Fests were a time when Pokémon Go players could gather and play together with exclusive rewards, this year the whole world can have a chance to participate by purchasing a virtual ticket.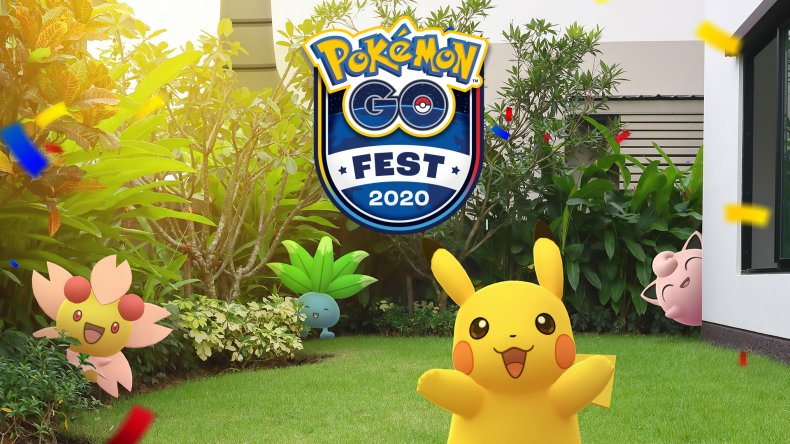 Starting Monday, June 15 at 1 p.m. EDT, Pokémon Go players will be able to purchase a ticket for $14.99 inside the app. This ticket will give players access to both days of the Pokémon Go Fest--a first for the event--which will run July 25 and 26 from 10 a.m. to 8 p.m. local time.
With the inability to gather together, Niantic is making this year's Pokémon Go Fest a two-day event to give players the most chances to complete rewards and catch rare Pokémon.
"This year we spent a lot of time thinking about what makes our live events special and how we can bring that experience to life in a global format," said Michael Sterenka, Director, Marketing & Global Live Events for Niantic told the press at an online conference last week. "We've reimagined many Go Fest features that players have grown to love and expect over the years, however, it was equally important for us to think about what new things were possible with this format."
Each day of this year's Pokémon Go Fest will be different. On Day 1, trainers will see a special research mission that will give players a Mythical Pokémon as a reward. What that Pokémon is has yet to be revealed.
Also, there will be five rotating habitats during the first day. Each hour will feature specific Pokémon based on these five habitats: Grass, Water, Fire, Friendship and Battle.
The Global Challenge Arena is also a new feature for this year's Pokémon Go Fest and will allow ticketed players to contribute to completing certain tasks. These tasks will change each hour and give various bonuses for the remainder of that hour. The faster you complete these tasks, the longer you'll have to benefit from these bonuses. Players will be able to check the status of the tasks on the Global Challenge Arena screen in-game.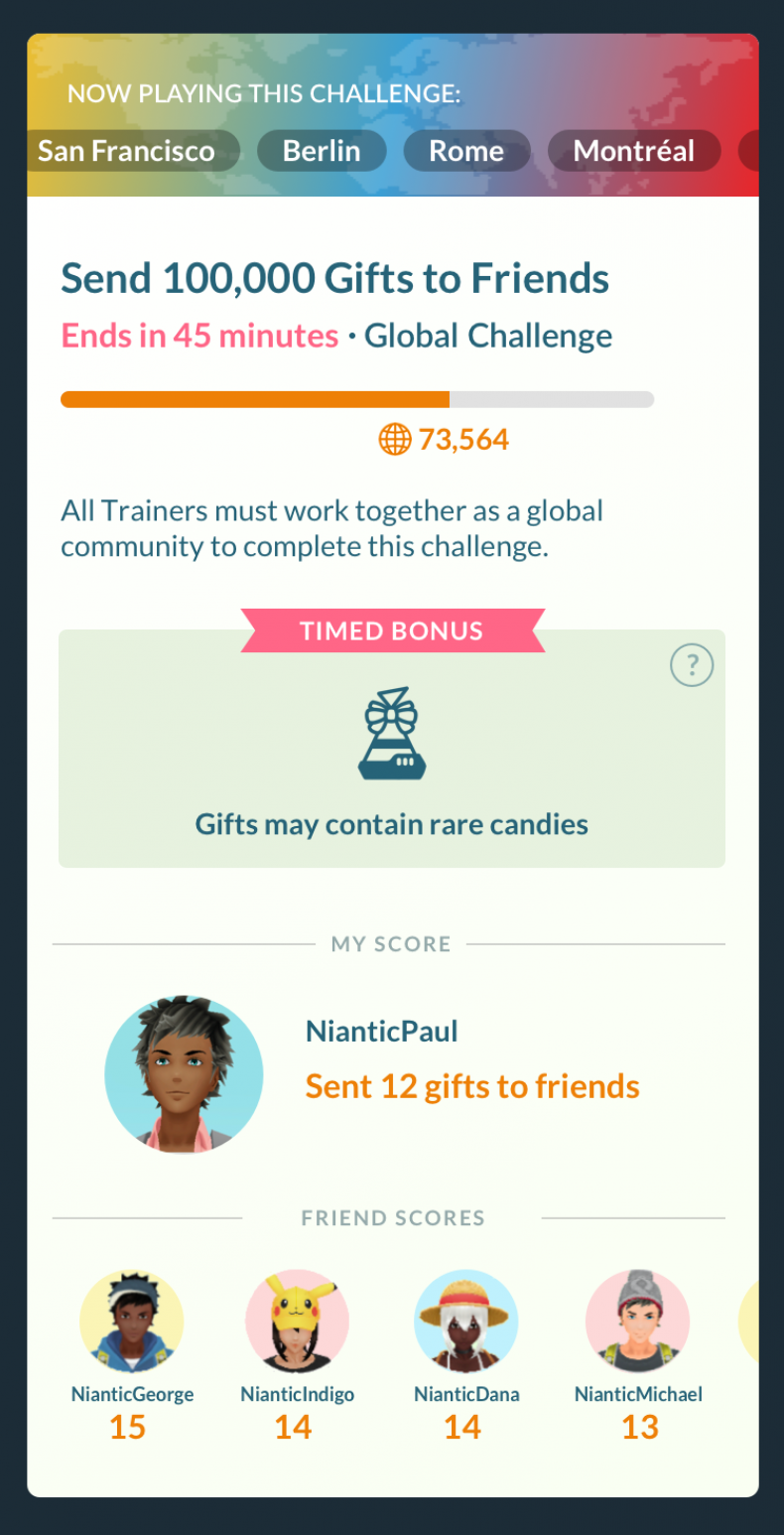 As for Day 2, the specifics are being kept under wraps as to be a surprise for the ticketed players. The only aspect we know is that a new special research will be present on the second day.
Trainers who attended live Pokémon Go Fests know the team lounges are a great place to take a break from catching Pokémon and meeting other players from your Pokémon Go team. For the virtual Go Fest, there will be a virtual team lounging website. This site will give players a chance to take a break from a day full of catching Pokémon to be able to interact with other trainers, participate in giveaways and get live updates.
In the three weeks leading up to Pokémon Go Fest 2020, there will be special tasks that every trainer, tickets and non-ticketed, can complete. Completing these tasks will unlock more Pokémon appearances during the two-day event in late July.
Niantic is also rolling out a new Social feature that will inform players when their friends are online and keep stats such as how far you've walked.
Are you excited for this year's Pokémon Go Fest? What Pokémon do you hope we see? Let us know in the comments section.