Rian Johnson Directs 'Pokémon Go' Trailer Hyping Up 2020's Pokémon Go Fest
As Pokémon Go players prepare for Pokémon Go Fest later this month, Niantic has released a new trailer to hype up the event from acclaimed director Rian Johnson.
Johnson, whose recent work includes directing Star Wars: The Last Jedi and Knives Out, shot this 30-second trailer for the popular augmented-reality mobile game. And it turns out that Johnson is a fan of Pokémon Go and the franchise as a whole.
"Pokémon GO has kept me engaged with my friends remotely as I've been practicing physical distancing these past few months," said Rian Johnson in a prepared statement. "As a longtime Pokémon trainer, it was a real pleasure working with Niantic on this spot. It was a new experience for me to direct a production remotely, and I enjoyed the highly collaborative process and think we put together a fun and upbeat commercial that fans will enjoy."
Check out the trailer for the 2020 Pokémon Go Fest directed by Rian Johnson below.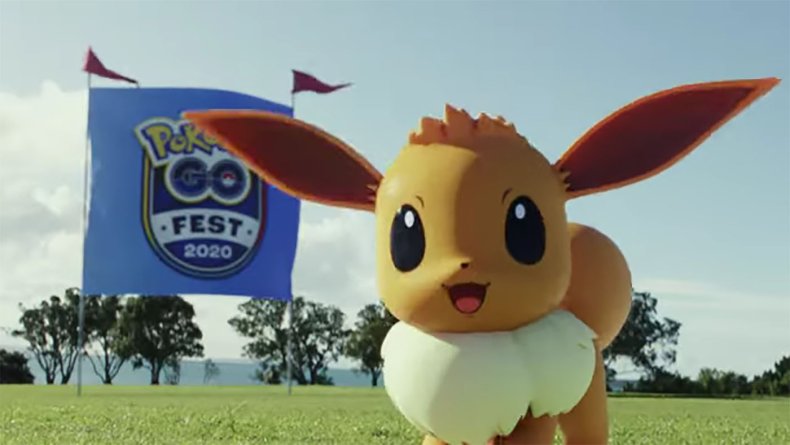 The release of this new trailer marks the fourth anniversary of Pokémon Go. Back in 2016, Niantic's augmented-reality Pokémon-catching mobile app took the world by storm and continues to stay strong four years later.
Pokémon Go Fest, the game's real-world event, is set to take place this year over two days, July 25-26. With the current global pandemic, Pokémon Go Fest will be completely remote this year allowing for any player to participate by purchasing a ticket for $14.99 via the in-game store.
Each day of this year's Pokémon Go Fest will be different. On Day 1, trainers will see a special research mission that will give players a Mythical Pokémon as a reward. There has yet to be confirmation, but many speculate that Victini will be the reward Pokémon.
Also, there will be five rotating habitats on the first day. Each hour will feature specific Pokémon based on these five habitats: Grass, Water, Fire, Friendship and Battle.
The Global Challenge Arena is also a new feature for this year's Pokémon Go Fest and will allow ticketed players to contribute to completing certain tasks. These tasks will change each hour and give various bonuses for the remainder of that hour. The faster you complete these tasks, the longer you'll have to benefit from these bonuses.
Day 2 of the event is being kept under wraps, but Pokémon Go players should expect some exclusive Pokémon encounters and much more.
To mark the fourth anniversary of Pokémon Go new artwork was released, hyping up Pokémon Go Fest and teasing what's to come this year.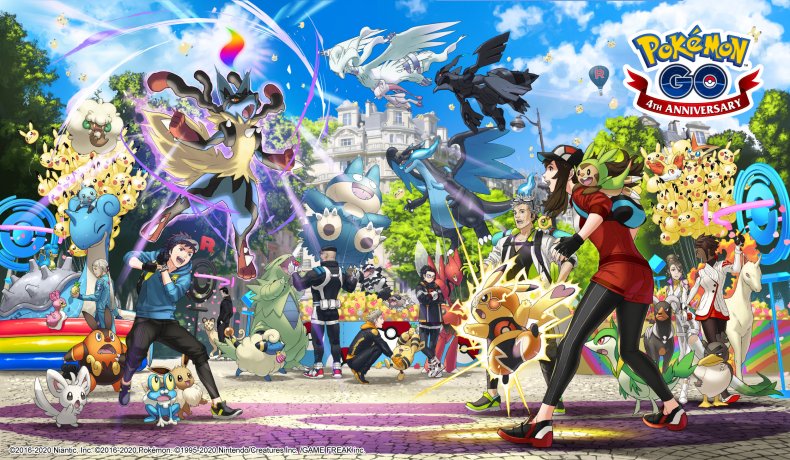 Pokémon fans will recognize Mega Evolution is prominent in this artwork, which was confirmed in a recent Pokémon Presents online presentation.
The Starter Pokémon of the Kalos region--Chespin, Fennekin and Froakie--are also prominent in this artwork, which teases the Pokémon of Gen 6 possibly coming to the mobile game soon.
We will likely see both appear in Pokémon Go at the same time.
What did you think of the Pokémon Go trailer from Rian Johnson? Are you excited for this year's Pokémon Go Fest? Let us know in the comments section.