'Pokémon Go' Treecko March Community Day Announced; Start Time is Local Based
Niantic confirmed the March Pokémon Go Community Day event will feature Treecko, the Grass-type starter of the Hoenn Region.
On March 23, Pokémon Go players will see increased encounters of Treecko in the overworld for three hours. They will also be able to take advantage of a number of in-game bonuses during the event.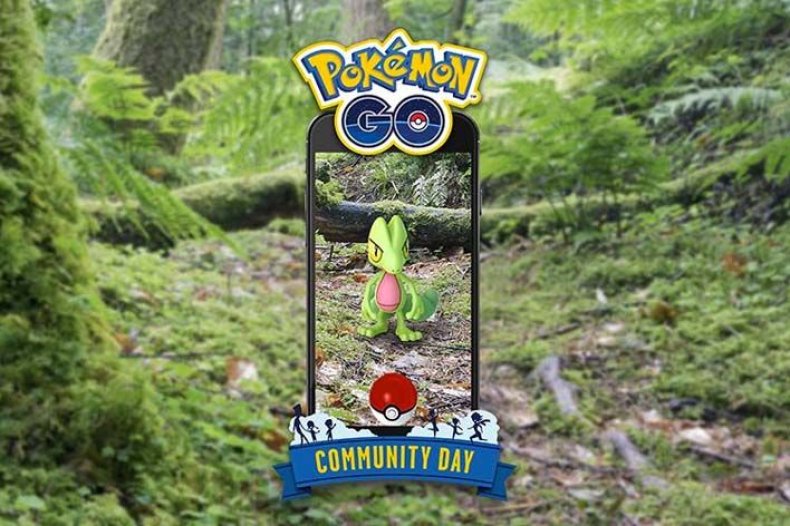 Every Pokémon Go Community Day event gives the spotlight Pokémon an exclusive move when they evolve. Niantic has yet to reveal what move Treecko will learn when it evolves into Grovyle and then Sceptile. However, past Grass-type starters who received their own Community Days (Bulbasaur, Chikorita) learned Frenzy Plant, and that will likely be the case with Treecko.
Trainers will have an extra hour to evolve their Treecko to Sceptile and learn the exclusive move.
Niantic confirmed that the start time for the March Community Day event has changed. Instead of starting at 2 p.m. EST, Pokémon Go players will now begin at 3 p.m. local time. This is likely to cause less strain on the game's servers.
The official Niantic site confirmed that besides the usual three-hour Lures during the event, trainers can enjoy their Eggs hatching at a quarter rate. This means 2km Eggs will hatch in .25km, 5km Eggs will hatch in 1.25km, 7km Eggs hatching in 1.75km, and 10km Eggs hatching after 2.5km.
Players will also have the chance to encounter and catch Shiny Treecko during the three-hour event. Shiny Treecko changes its green coloring to blue.
This Community Day announcement comes at a time where Niantic is releasing event after event in the popular mobile game. Currently, Pokémon Go players will have a special Latias Raid weekend where trainers can find a Shiny Latias. On that same weekend, Clamperl will make its Pokémon Go debut for a few hours through special research tasks.
Pokémon Go teased the arrival of Smeargle but no news on how it will be implemented in the game was not revealed.
So what do you think of Treecko being the next Community Day Pokémon? Who do you hope is the April Pokémon? Let us know in the comments section below.