'Pokémon Go' Players Will Be Able to Do Raids From Home Soon
As the coronavirus pandemic continues to spread around the world, Niantic has announced more changes to its mobile games to allow for players to get more of the experience of Pokémon Go, Ingress and Harry Potter: Wizard's Unite.
In a new blog post, Niantic confirms that it will make the following changes to Pokémon Go:
Niantic will make the Adventure Sync feature track your indoor movements and activities better.
Players will soon be able to team up with friends and take on Raids from home
Niantic is looking into how it can help players visit and share memories virtually about their favorite real-world places
Pokémon Go Fest will also change this summer as it will allow those who wish to attend to do so from home. More details on this will come soon.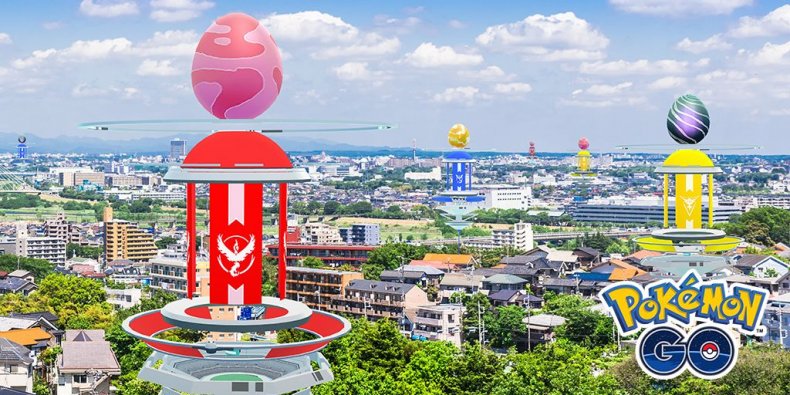 As for Harry Potter: Wizards Unite, Niantic has increased the amount of content that's near you on the map, so players should see Spell Energy, more iconic Harry Potter content and rare potion ingredients that will help players progress.
Niantic has also made potion-tuning adjustments so players can have Foundables spawn directly at their house. Gifts have also been adjusted to include more helpful resources and increased the amount players can open each day.
Ingress players will see more Portals that are tuned to encourage at-home play and the need to interact with multiple Portals has been reduced. The number of Portal hacks before burnout has increased and well as a reduced cooldown period for Portals. The changes also allow the deployment of two L7 and L8 Resonators per Portal.
Also, Portal recharge has been added as a new means for daily credit towards the Sojourner Medal.
This isn't the first time Niantic has changed the way its mobile AR games worked. Before the announced Abra Community Day in March, the company decided to postpone the event, as well as make it easier for players to experience Pokémon Go from home.
Incense duration was increased to one hour as opposed to the usual 30 minutes, more Pokémon will spawn when Incense is used, as well as PokeStops dropping more gifts than usual.
When the Pokémon Go Battle League began, the walking limit to unlock battles was lifted, allowing players to battle from the comfort of their own home.
Previously announced events were postponed or altered and more events will likely change in the future.
What do you think of the upcoming changes to Pokémon Go? Let us know in the comments section.