Pokémon Go is Now Off-Limits to New York Sex Offenders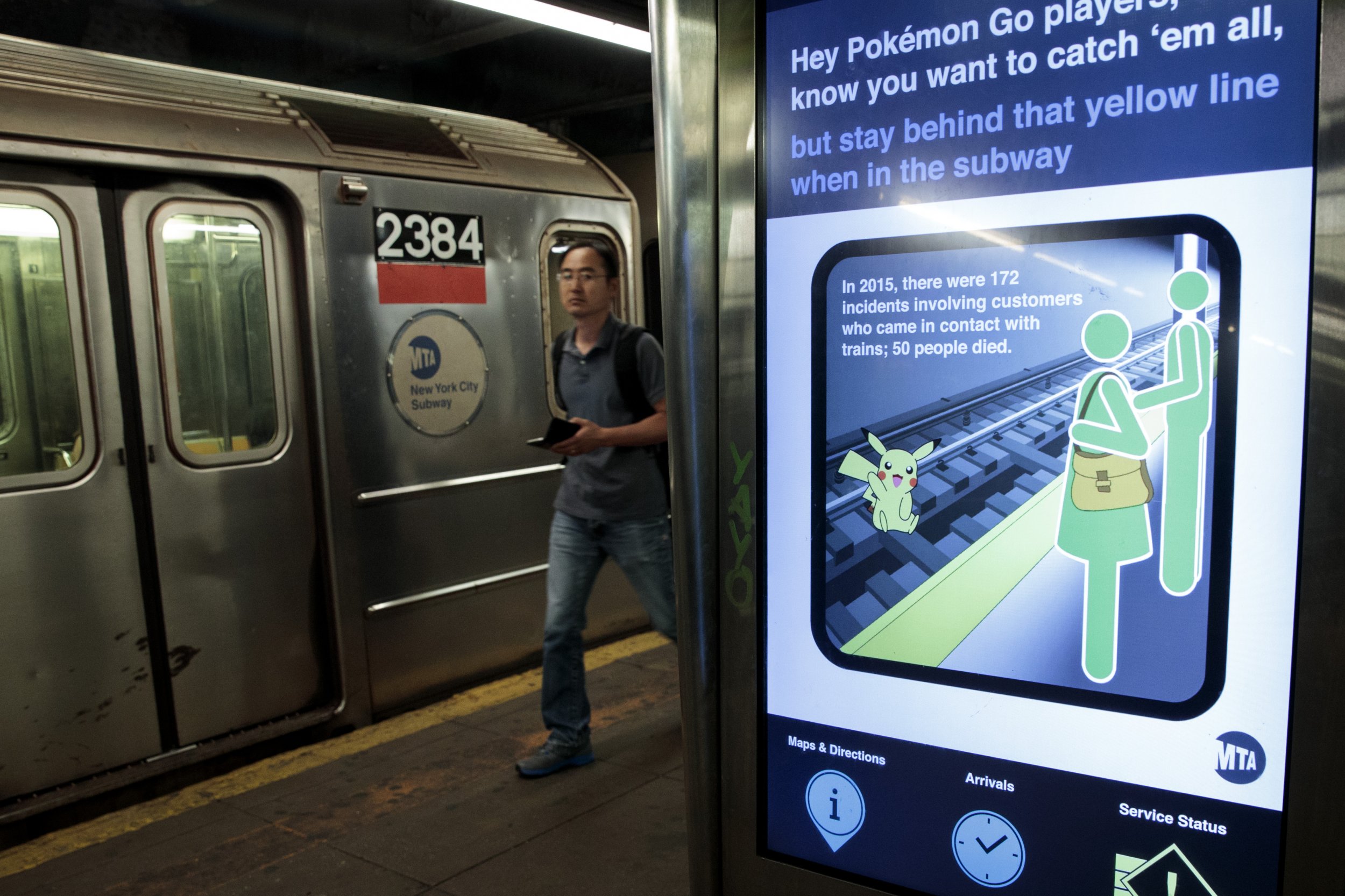 Sex offenders in New York will not be allowed to play Pokémon Go while on parole, according to state authorities.
The measure is aimed at protecting young children who play the popular augmented reality game, which involves people capturing Pokémon by chasing them through real-world locations.
New York Governor Andrew Cuomo said that protecting the state's children was "priority number one" and that the advent and popularity of the game must not provide "new avenues for dangerous predators," according to a statement on the governor's website. "These actions will provide safeguards for the players of these augmented reality games and help take one more tool away from those seeking to do harm to our children."
The measure will affect almost 3,000 sex offenders currently on parole in New York state, while also prohibiting future offenders from using the game. According to the statement, it was motivated by a recent senatorial report that found that children playing the game had ended up close to, or even at the residences, of sex offenders, and that the "lure" feature of Pokémon Go—allowing players to purposefully direct traffic to a particular location—could be abused by sexual predators.
One of the senators who authored the report, Jeffrey D. Klein, said that Pokémon Go "provided sex offenders with a virtual road map to our children" and that the investigation had uncovered a "disturbing correlation between high-level sex offenders' residences and in-game objectives."
Cuomo has written to the game's developers, Niantic, to ask for assistance in stopping convicted sexual offenders from playing Pokémon Go and asked the state's justice division to provide the developers with the most up-to-date information on registered sex offenders.
The game has already been blamed for multiple accidents and attracted criticism in some parts of the world. Saudi Arabia's top clerical body has issued a fatwa banning the game for being un-Islamic, while a driver in Baltimore, Maryland, crashed her car into a stationary police patrol vehicle due to being distracted by the game while driving.