'Pokémon Go' Raids: How to Invite Friends to Take on Powerful Pokémon
Raids have become a huge part of Pokémon Go since they were introduced in 2017, allowing for trainers to take on and capture powerful Pokémon with friends and strangers.
Now, the ability to invite friends to a Raid near you has been unlocked for Trainers at Level 32 and above—with more being allowed to as the update rolls out.
Like how Niantic added the Remote Raid Pass to allow Pokémon Go players to take on these powerful Pokémon from the comfort of their own home, this new feature will let trainers team up together wherever they are as long as everyone is online at the same time.
If you're looking to battle in Raids with your friends in Pokémon Go, continue reading for all the details.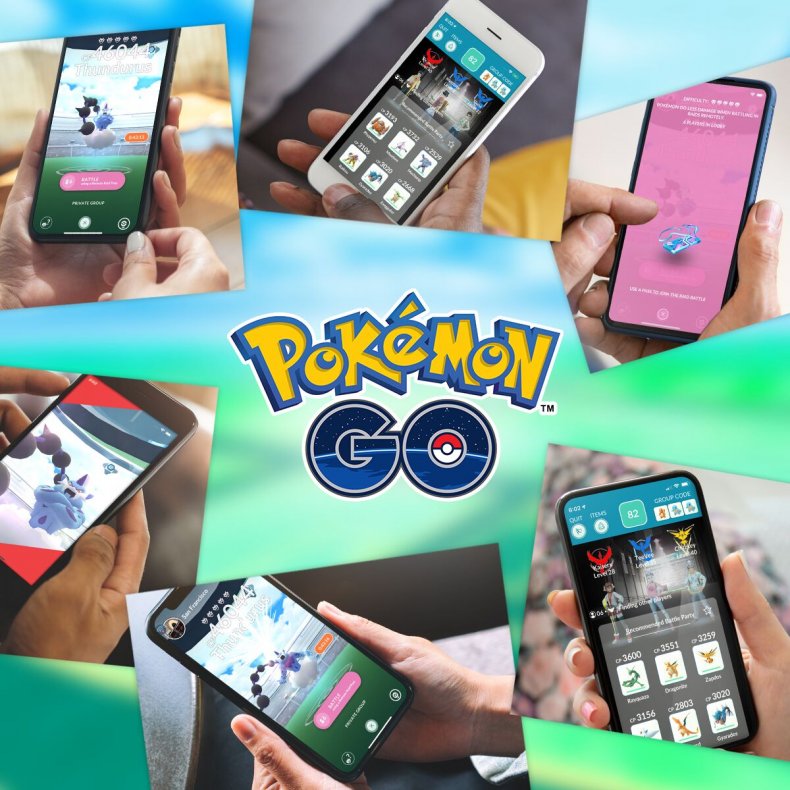 HOW TO INVITE FRIENDS TO YOUR RAID IN POKEMON GO
If you're the one who is inviting friends, follow these steps:
To invite friends to a Raid, trainers will either need to be close enough to these battles to enter the lobby or use a Remote Raid to pick one from the nearby tab on the bottom right corner of the screen.
Once you've entered a Raid, use your Raid Pass to enter the battle and on the party select screen you should see a green dot above the party select box (shown below). Tap this button to go to a list of your friends. Those who are online will populate at the top, send an invite to your friends and select a special three-digit group code to access your Raid Lobby.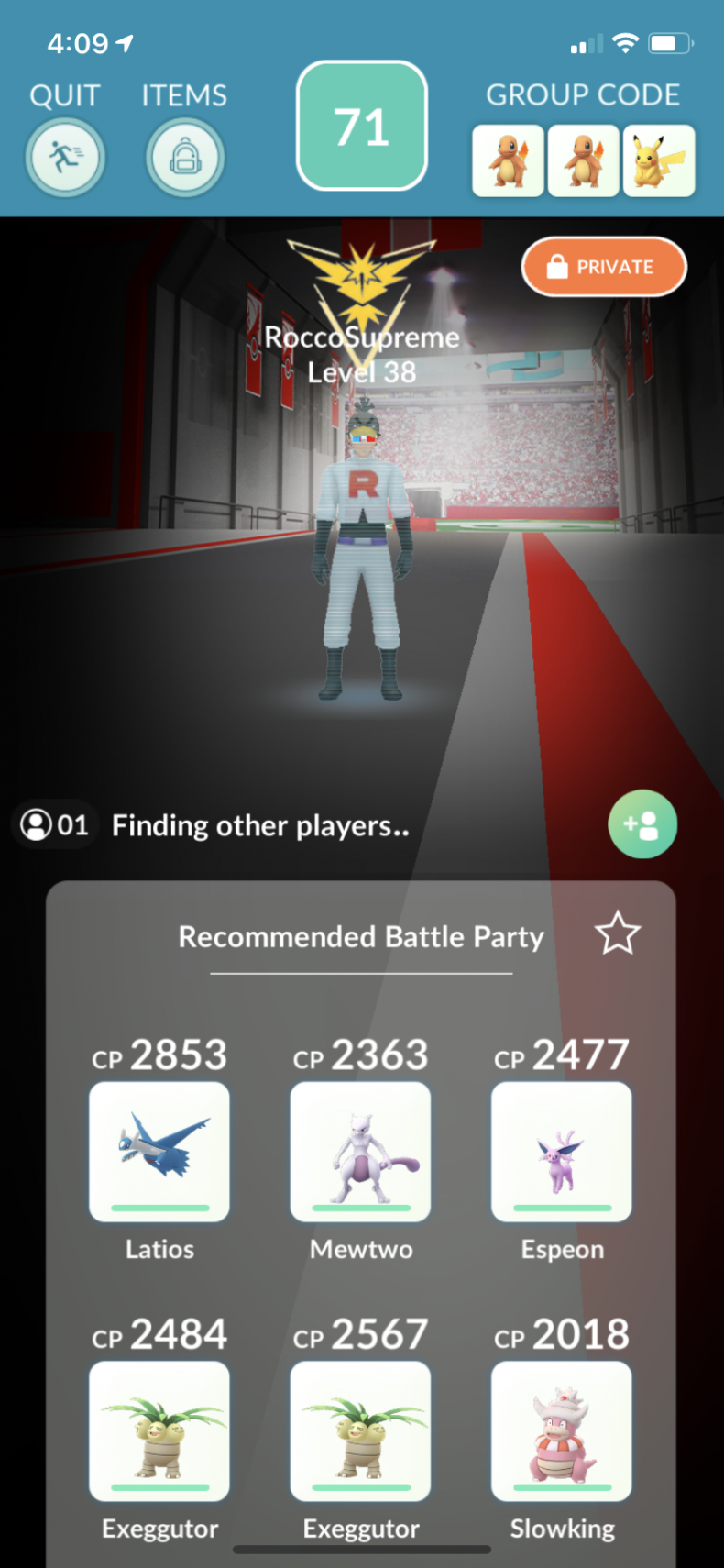 If you're the one being invited, simply wait for the invite to be sent and keep an eye on the nearby tab in the bottom right corner of your screen. If it glows orange, then you have an invite. Select the tab and press the Raid that you've been invited to as shown below.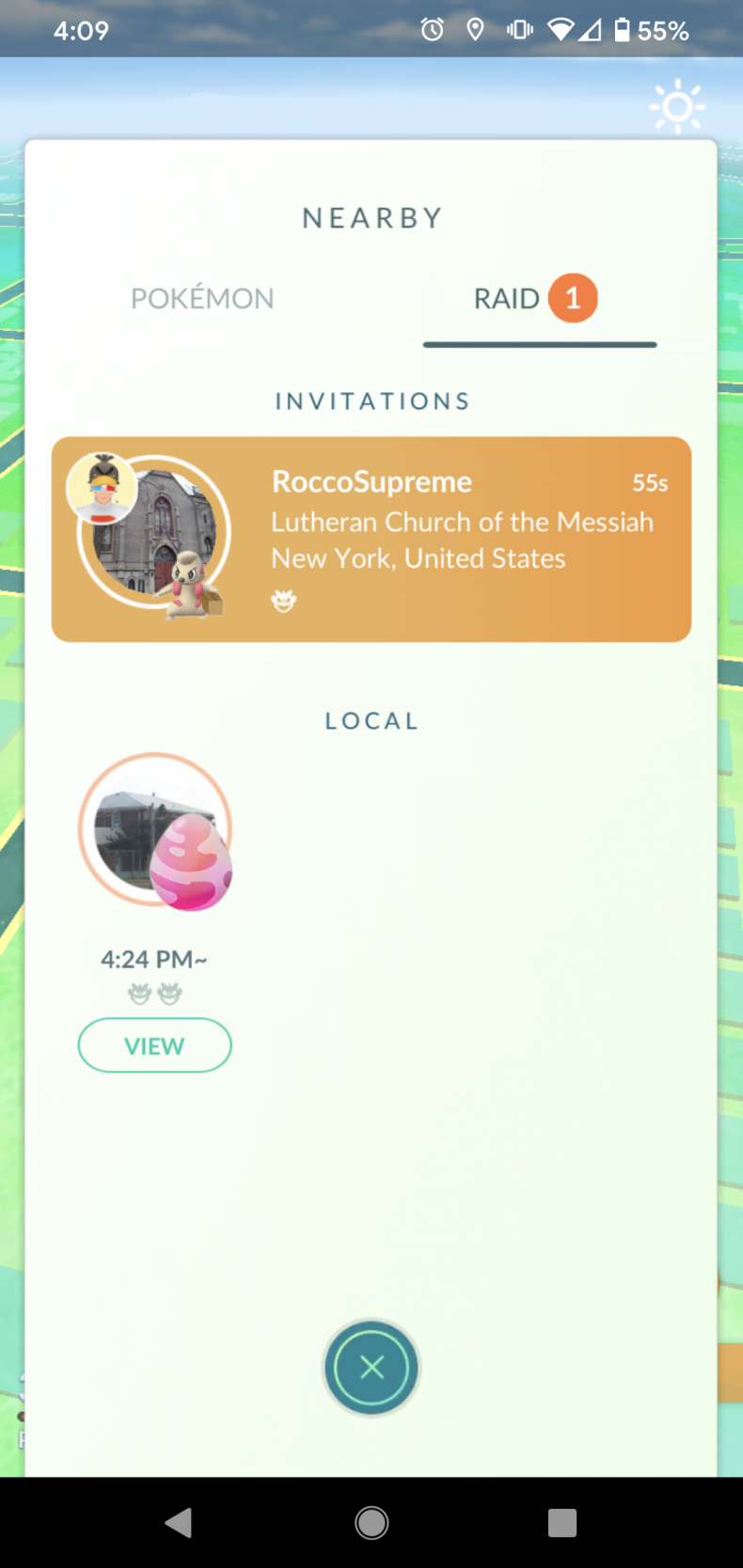 Once you've accepted the invite, you'll be transported to your friend's Raid. Use a Remote Raid Pass to enter the battle and you'll be sent to your own party select screen. The three-digit code that your friend created will automatically appear on your screen, granting you access.
From here, the rest is like a regular Raid Battle. Pick your team, defeat the Pokémon before time runs out and try to catch it.
There are some bugs, however, with this new feature. Niantic has acknowledged that some trainers may be kicked out of the Raid if their six party Pokémon are knocked out. These trainers can still participate in the Raid, by going back into the nearby tab and accepting the invite again with a new team of Pokémon.
Visit Niantic's official help page for more information.
What do you think of the new Raid Invite feature? Let us know in the comments section.