'Pokémon Go' Adds Remote Raid Pass to Maximize Playing From Home
Niantic announced late last month that Pokémon Go players will have an opportunity to participate in Raids from the comfort of their own home, and new details on this feature were revealed Wednesday.
Remote Raid Passes are coming to the popular mobile game and will allow players to access Raid Battles via the Nearby screen from wherever they are. At the moment, it's not clear exactly when this new feature will launch. For now, trainers should look at the in-game shop for Remote Raid Passes when they go on sale for one PokeCoin, as part of a bundle.
In the future, Remote Raid Passes will go on sale individually for 100 PokeCoins.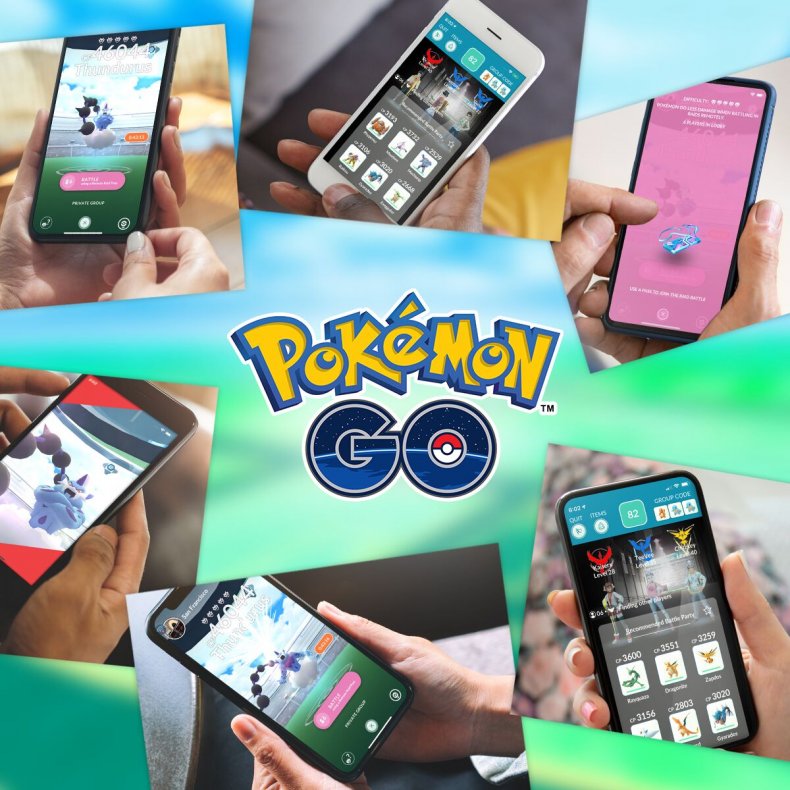 Only one Remote Raid Pass will be required to join each raid, and players will be able to hold a limited amount of Remote Raid Passes at a time. Twenty Trainers can join the same Raid Battle, with a limited number of Trainers using a Remote Raid Pass. Raid Battles that you complete with a Remote Raid Pass will count toward any raid-related research tasks or achievement medals.
At launch, Trainers battling in raids remotely will have the same attack power as Trainers who are able to battle at the raid location in person. At a later time, the attack power for Trainers battling remotely will be reduced. Afterward, a Trainer battling at the raid location in person will have higher attack power than a Trainer battling remotely.
Players will also receive a bonus Field Research task daily without having to spin a PokéStop. Once a day at midnight local time, a Field Research will appear. These tasks will be different from Field Research tasks you receive from PokéStops and will focus on activities that you can complete from home. If you don't have an open Field Research slot, then a fourth slot will open up to accommodate the bonus task for you. However, if all four Field Research slots are filled, you won't receive the bonus task.
Your Buddy Pokémon will also now be able to venture to nearby PokéStops and bring some Gifts back for you when you're running low, so you can send them out to friends.
Another new adjustment is to how players level up their Pokémon using Candies and Stardust. Trainers will be able to power up their Pokémon to the desired CP by using both items at once.
Also, players will now be able to use multiple items like Lucky Eggs, Starpieces and Incense at the same time. Instead of waiting for one to expire before using another, trainers will be able to use up to 200 of each item at once.
What do you think of the upcoming updates to Pokémon Go? Let us know in the comments section.