Pokémon Go Player Faces Five Years in Jail for Playing in Russian Church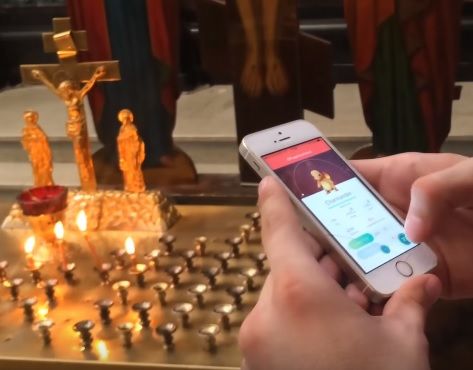 A Russian YouTube star has been arrested and charged with inciting hatred after releasing a video of himself playing Pokémon Go in a church.
Ruslan Sokolovsky, 21, posted the footage on August 11 after questioning state guidelines that warned players not to play in places of worship.
"How can one offend by entering a church with a smartphone?" Sokolovsky asks in the video, which has since been viewed more than a million times.
"I decided to just catch some Pokémon in church because why not?" he continues. "I believe it's both safe and not prohibited by law. Let's go."
A statement released by the Sverdlovsk investigation committee confirmed Saturday that a local resident has been accused of committing several "extremist crimes," which include offending religious sensibilities.
The investigators searched Sokolovsky's place of residence on September 2 and arrested him after reportedly finding video files that contain "signs of inciting hatred or hostility, and humiliation of human dignity."
Since launching in July, Pokémon Go has become a social phenomenon and one of the most popular apps of all time. The game—which uses a device's location to allow players to find and capture Pokémon characters in various places—surpassed Twitter and Tinder in terms of active users in August.
Soon after the game's launch, Kremlin spokesperson Dmitry Peskov released a statement warning people not to wander into President Vladimir Putin's residence looking for Pokémon.
Peskov said: "Pokémons are no reason to visit the cultural treasury of the world that is the Kremlin, which unprecedentedly remains open, despite being the residence of the Russian president."