'Pokémon Go' Community Day: Start Time, Shiny Turtwig and Everything You Need to Know
Pokémon Go players have a special Community Day event for September, and it features the Grass-type starter from the Sinnoh region, Turtwig.
Like past Community Days, Turtwig will appear more frequently in the wild but Niantic has changed things up for this special event. There will be more ways to catch Turtwig during the Community Day event than ever before.
Turtwig's Community Day is one of the last Pokémon Go events in 2019, so be sure to get out and there and find some Grass turtles.
Here's everything you need to know about Pokémon Go Turtwig Community Day including its start time.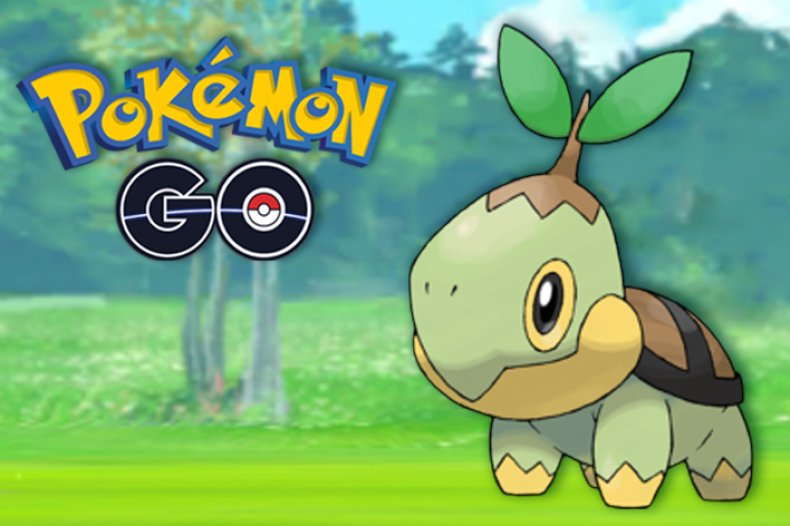 POKEMON GO TURTWIG COMMUNITY DAY START TIME
The Pokémon Go Turtwig Community Day event starts Sunday, September 15 from 11a.m. to 2 p.m. local time.
SHINY TURTWIG
Like past Community Day events, the spotlight Pokémon will have its Shiny variant debut in Pokémon Go.
For Turtwig and its evolution line, that means there are three more Shinies for Pokémon Go players to find. The chances of finding a Shiny Turtwig during the event hours will be increased. But, if you don't have any luck on Sunday, Shiny Turtwig will still have a chance to appear at a much lower rate after the event.
Shiny Turtwig turns its usual green color to a more minty-green color. You won't know it when you see Turtwig in the wild, but when you fully encounter it the Shiny status will be revealedt.
FRENZY PLANT
The exclusive move for this Community Day event is Frenzy Plant, a powerful Grass-type attack. Evolving your Turtwig into Grotle and then into Torterra during the event hours will give the Pokémon access to Frenzy Plant.
Evolve Grotle into Torterra between 11 a.m. and 4 p.m. local time to learn Frenzy Plant. Turtwig caught before the event are eligible to learn this move as well.
IN-GAME BONUSES
The Turtwig Pokémon Go Community Day event gives players access to three-hour Lures as well as three times the amount of Stardust obtained when catching Pokémon.
Also, Pokémon Go players will find 2km Eggs more often in PokeStops, and Turtwig are more likely to hatch during the event. Turtwig will also be featured in Raids during the three-hour event, so there are plenty of ways to find the Grass-type starter.
Are you excited for Turtwig Community Day? Let us know your favorite Sinnoh region starter in the comments section.