'Pokémon Go' Team Rocket Invasion Event: Shiny Ekans, Koffing, Raid Update and More
Niantic and The Pokémon Company just released a brand new event in Pokémon Go based around Team Rocket.
While Pokémon Go players have been dealing with Team Go Rocket this week, the latest event changes up the Egg Pool, Raid Bosses and even introduces new Shiny Pokémon into the popular mobile game.
The first thing Pokémon Go players will notice is increased spawns of Pokémon that Team Rocket will use. This includes Pokémon like Ekans and Koffing, whose Shiny forms are now available.
If you're looking to take full advantage of this Team Rocket event in Pokémon Go, here's everything you need to know.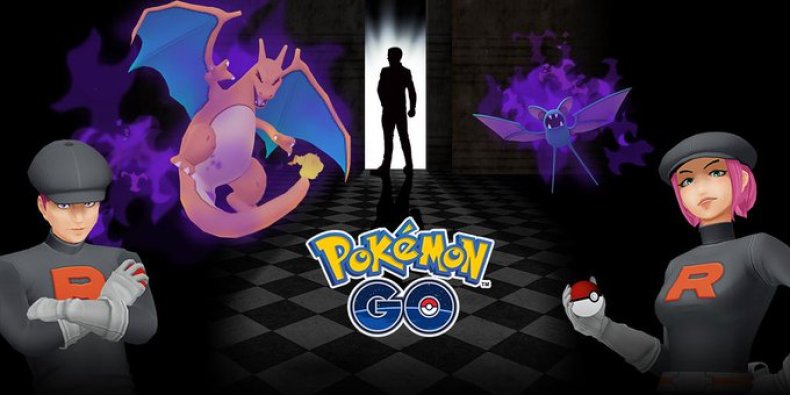 POKEMON GO TEAM ROCKET EVENT START AND END TIME
The Pokémon Go Team Rocket Invasion event begins Thursday, July 25 at 4 p.m. EST and ends Thursday, August 1 at 4 p.m. EST.
NEW SHINY POKEMON
During the Team Rocket Invasion event, Ekans and Koffing's Shiny forms will appear in the wild, Raids and in Eggs. There are also reports of Shiny Sneasel appearing in the mobile game.
Like previous Pokémon Go events, these new Shiny Pokémon have a higher chance of appearing. So get out there and find those Shiny Pokémon.
TEAM ROCKET EGG UPDATE
Like the increased spawns, Pokémon Go players will see a lot more Team Rocket Pokémon hatch from Eggs.
Here are the confirmed Pokémon to hatch from Eggs more frequently:
Rattata
Ekans
Koffing
Machop
Zubat
Sandshrew
Meowth
Magnemite
Gastly
Grimer
Drowzee
Cubone
Sneasel
Murkrow
TEAM ROCKET EVENT RAID UPDATE
Niantic announced that Raids will feature Pokémon that Team Rocket would use in the main Pokémon games. So trainers can expect a lot of Poison, Dark and Ghost-type Pokémon.
There are also the usual Raid Boss Pokémon like Mawile and Tyranitar that appear. Here's every Raid Boss during the latest event.
Tier 1
Ekans (Shiny chance)
Koffing (Shiny chance)
Meowth
Zubat
Duskull (Shiny chance)
Shuppet (Shiny chance)
Drifloon
Shinx
Tier 2
Pineco (Shiny chance)
Misdreavus (Shiny chance)
Mawile (Shiny chance)
Muk
Gloom
Magneton
Sandslash
Tier 3
Alolan Raichu
Machamp
Gengar
Hypno
Scyther (Shiny chance)
Sharpedo
Tier 4
Tier 5
Armored Mewtwo
Deoxys (Speed Forme) - EX Raid
Are you excited for the new Team Rocket event? Let us know which of the new Shinies is your favorite in the comments section below.