'Pokémon Go' Unova Week: Start Time, Shiny Roggenrola, Research Tasks and More
The third and final Ultra Week event in Pokémon Go is about to begin, and fans of the Unova region will get some new Pokémon to catch and much more.
Unova Week starts this Friday and will see the Pokémon Go debut of two Gen 5 Pokémon, including a new regional, and the debut of a Shiny form. Whether you've never played Pokémon Black and White or played over 100 hours on each game, this event will bring a lot to Pokémon Go players.
Changes to the Egg Pool, Raids Bosses and much more are incoming, so if you want to take on that last Deoxys before it goes away, be sure to do it before Friday afternoon.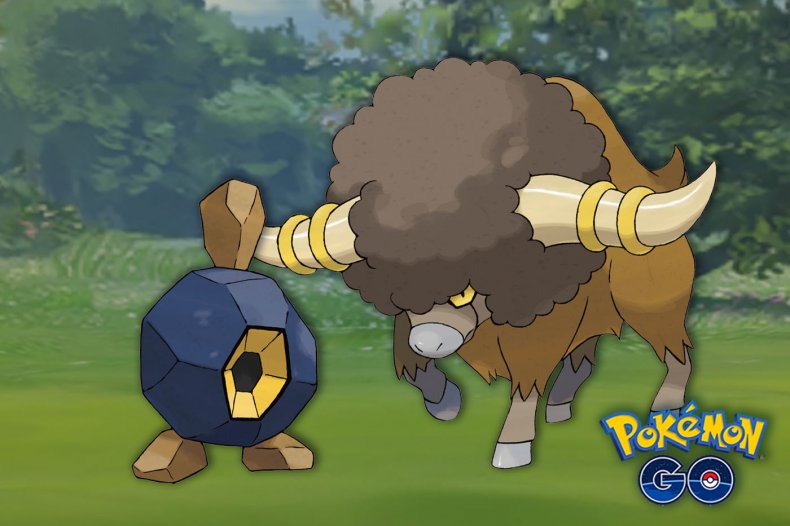 POKEMON GO UNOVA WEEK START TIME
The Pokémon Go Unova Week event begins Friday, August 14, at 4 p.m. EDT and ends Friday, August 21, at 4 p.m. EDT.
POKEMON GO UNOVA WEEK RESEARCH TASKS
With each of these Ultra Week events, new research tasks will be available for trainers to complete, to earn more Pokémon encounters.
Niantic hasn't teased or revealed what these tasks will be, but with a Shiny form debuting on Friday, trainers can expect at least one of the research tasks found by spinning a PokeStop to have Roggenrola as a reward encounter.
We'll update this section once the event goes live.
SHINY ROGGENROLA
Speaking of Roggenrola, the Rock-type Pokémon will be receiving its Shiny form during Unova Week.
This Pokémon can evolve twice into the powerful Gigalith, who has one of the best Shiny forms in the entire franchise, changing its red crystals into blue ones. However, Shiny Roggenrola turns from a bluish gray to a dark purple.
Niantic confirms that Roggenrola will appear more frequently in the wild and in Raids during the week-long event to give trainers a lot of opportunities to find this special Pokémon.
BOUFFALANT AND EMOLGA
Two new Pokémon from the Unova region are debuting in Pokémon Go. Emolga, the Electric and Flying-type Pokémon, and Bouffalant, the Normal-type, will be catchable in the mobile game starting Friday.
While Emolga will be available for everyone in the wild and in hatching 7km Eggs, Bouffalant will be restricted to one region in the world.
Bouffalant will only be catchable in New York City and its surrounding areas. The reason for this is that the Unova region is based in the United States and the land takes its shape from Manhattan.
This buffalo-based Pokémon will also be available in 5km Eggs in this area as well.
IN-GAME BONUSES
Pokémon from the Unova region will appear more frequently in the wild, including Sewaddle, Cottonee and Emolga. The Egg pool will also see these Unova region Pokémon hatch from 7km Eggs, so be sure to pick them up from friends each day.
As for the Raids, Genesect will return to Pokémon Go and see its Shiny form debut in the mobile game. Other Unova Pokémon will be in the Raids as well, with Niantic so far only confirming Roggenrola.
Are you excited for the upcoming Unova Week event in Pokémon Go? What is your favorite Pokémon from the Unova region? Let us know in the comments section.