'Pokémon Go' Lucky Pokémon Explained: Here's How to Get One
The latest Pokémon Go update is now live for iOS and Android, and since its release more information on the special Lucky Pokémon has been confirmed.
According to the official Pokémon Go blog, Lucky Pokémon can only be obtained via the trade feature. Pokémon that are traded have a small chance to transform into a Lucky Pokémon.
Niantic announced new changes to gifts and trading as well. First, Gifts c to make room in your inventory. Also, sending a Gift to a friend will earn you 200 experience points. There is also a chance that Stardust will appear from a Gift, so if you're low on Stardust, keep gifting and receiving gifts from friends.
Here's everything Pokémon Go players need to know,, including what makes Lucky Pokémon special and how to obtain one of your own.
WHAT ARE LUCKY POKEMON?
Lucky Pokémon in Pokémon Go don't look different from the normal ones. However, their backgrounds when you look at them in your Storage Box are sparkly and a different color.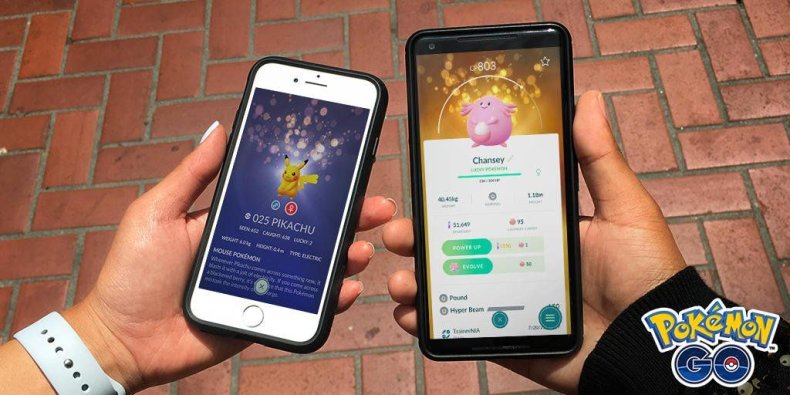 But what makes these Lucky Pokémon special? Niantic confirms these Pokémon require less Stardust to Power Up, as fans predicted after dataminers discovered the trait in the update code. Trainers looking to max out Combat Power will see that Lucky Pokémon get there faster and more efficiently. Niantic didn't confirm how much less Stardust will be needed but the released images from Niantic of the Lucky Pokémon suggest that it will be 50 percent less.
HOW TO GET LUCKY POKEMON?
To obtain a Lucky Pokémon, trading with friends is key. With each trade, Pokémon have a chance to transform into a Lucky Pokémon. It's as simple as that. What's more, Niantic says the longer a Pokémon spends in a trainer's storage, the higher the chance of it becoming Lucky.
What do you think of Lucky Pokémon being introduced in Pokémon Go ? Which Lucky Pokémon do you hope to receive? Let us know in the comments section below.