'Pokémon Go' Zapdos Community Day Announced for July 21
If you enjoyed the Pokémon Go Articuno Community Day event earlier this month, then prepare for another one, this time featuring Zapdos.
The Pokémon Go blog has all the information on the upcoming Zapdos Community Day. Players will need to meet specific challenge requirements to unlock special bonuses. From July 14-15, each area of the world will have challenge requirements that coincide with Pokémon Go Fest in Chicago.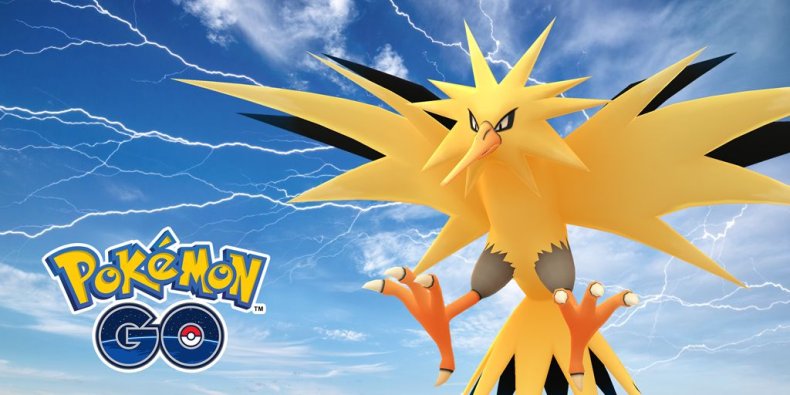 If every area achieves its individual goals, candy-related bonuses will unlock on July 16, including bonuses for catching Pokémon and participating in Raid Battles. A reduction of the distance needed to hatch Eggs will also be unlocked if the challenges are completed. Zapdos will then appear in all Gyms for three hours, like during Articuno's event.
Pokémon Go players will receive five free Raid passes when they spin the Photo Disc at a Gym during the event. Each Raid Battle will feature the Electric-type Legendary with the fast attack Thundershock and trainers will have a chance at catching a Shiny Zapdos.
The Zapdos Community Day event will take place on July 21. Niantic did not reveal the exact hours of the event, but we'll update as soon as we learn more. The Articuno Community Day event ran from 2-7 p.m. EDT, so trainers should expect the same timeframe for Zapdos.
This will likely be Pokémon Go's third Community Day event in July, the first being the aforementioned Articuno Day on July 7. The second spotlighted Squirtle on July 8, giving players a chance to catch a Shiny Squirtle, evolve a Blastoise with the Hydro Cannon attack and even catch a Squirtle with sunglasses.
What do you think of the Zapdos Community Day event in Pokémon Go? What Pokémon are you taking to battle? Let us know in the comments section below.