'Pokémon Go' Connectivity with Pokémon Home Coming Before End of 2020
Pokémon Home will finally connect with Pokémon Go by the end of 2020.
During Tuesday's special Crown Tundra online presentation, The Pokémon Company revealed that the connectivity option will be available by the end of the year and bring with it some special new Pokémon.
Plans for the Pokémon Go/Home connectivity were announced back in February, but as the mobile and Nintendo Switch app went live, the ability to connect with Pokémon Go was not available.
Not much else was revealed during the online presentation but the official Sword and Shield and Pokémon Go sites gave a bit more information on what to expect.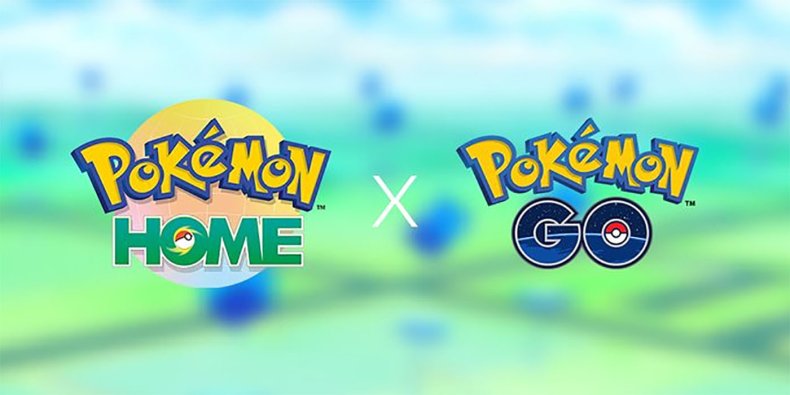 According to the official Sword and Shield site, only certain Pokémon from Pokémon Go will be able to make the jump to the Gen 8 games. This makes sense considering not all Pokémon are available in Sword and Shield.
Certain Pokémon like the Sinnoh region starters are not available to transfer into Pokémon Sword and Shield and so you won't be able to bring them over from Pokémon Go.
Also, in order to bring certain Pokémon that were caught in Pokémon Go and then transferred to Pokémon Home into a Pokémon Sword or Pokémon Shield game, the Pokémon must either be registered in the Pokédex of that game or have been obtained at least once in that game.
This means you won't be able to transfer a Scolipede from Pokémon Go into Sword and Shield unless you've already caught one in the games already.
It's also important to note that Pokémon that are transferred from Pokémon Go to Pokémon Home cannot return to the mobile game. How Abilities and Natures in Pokémon from Go are determined once they are transferred is currently unknown.
Once the connectivity is available, both Pokémon Go and Pokémon Home will celebrate with special gifts for trainers.
In Pokémon Go, a limited-time event will begin featuring a particular, unannounced, Pokémon. Trainers who transfer a Pokémon from Go to Home will activate the Mystery Box that contains Meltan. This allows trainers in Pokémon Go to catch as many Meltan as they can for a limited time.
During this event, the rate of encountering a Shiny Meltan will be increased.
As for those using Pokémon Home, a special Mystery Gift will give trainers a special Melmetal, the evolved form of Meltan. This Melmetal will have the ability to Gigantamax, the first time this form will become available in Sword and Shield.
What do you think of Pokémon Go and Pokémon Home finally getting connectivity? Which of your Pokémon do you plan to transfer to Sword and Shield? Let us know in the comments section.