'Pokémon Sword and Shield' Crown Tundra Release Date & More Revealed
After months of waiting, The Pokémon Company announced the release date and more details on its Crown Tundra DLC for Pokémon Sword and Shield during Tuesday's special online presentation.
The online presentation began with an in-depth look at the Crown Tundra, complete with looks at the Pokémon that will inhabit the new area of the Galar region.
Crown Tundra will release October 22.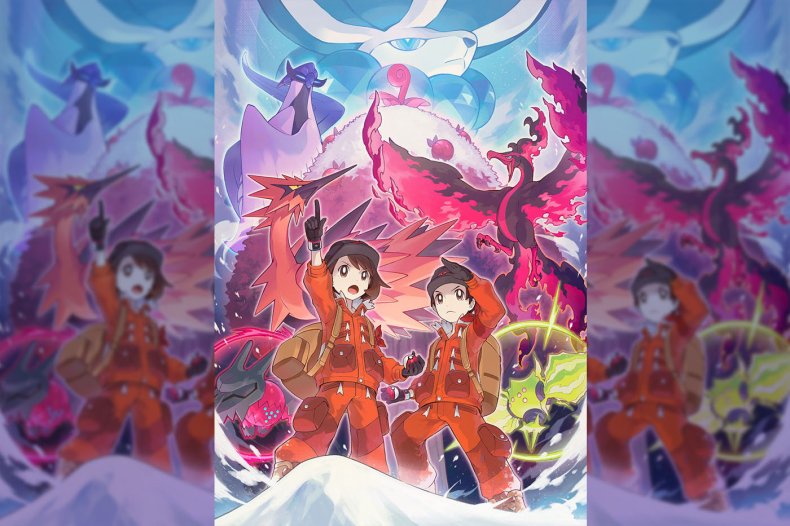 POKEMON CROWN TUNDRA DYNAMAX ADVENTURES
Every Legendary Pokémon from past games are available in the Dynamax Adventures. You'll be able to explore the caverns and go into battle against Dynamax Legendary Pokémon.
GALARIAN STAR TOURNAMENT
This new post-game will allow trainers to team-up with trainers from the main Sword and Shield game, and the expansion pass in double battles.
SPECIAL CAP PIKACHU
To celebrate the release of the expansion pass, eight special cap Pikachu will be available to download to Sword and Shield starting today.
POKEMON HOME CONNECTIVITY
Pokémon Home will also receive an update to finally connect it with Pokémon Go. Connecting both apps will allow Pokémon Go trainers to open a special Mystery Box to obtain Meltan.
A Mystery Gift housing Meltan's evolution, Melmetal, will be available when the update pushes out. This Melmetal will have the ability to Gigantamax.
This Pokémon Home update is expected by the end of 2020.
The Isle of Armor DLC was released back in June and saw new Gigantamax Pokémon with Venusaur, Blastoise and the Galar region Starters--Rillaboom, Cinderace, and Intelleon--and a brand new regional form in Galarian Slowbro.
The first DLC also gave trainers a brand new Mythical Pokémon in Kubfu and it's evolution Urshifu--who also happens to have their own Gigantamax Form.
Pokémon Sword and Shield are available now for Nintendo Switch.
Are you excited for the release of the Crown Tundra DLC? Let us know in the comments section.