First 'Pokémon Masters' Event to Feature Blue and Pidgeot
New information on the upcoming Pokémon Masters mobile game was released including details about the title's first post-launch event.
On the official Pokémon Masters YouTube channel, Yu Sasaki the producer of the DeNA mobile game, explained some important aspects about the experience. He revealed that, aside from the main story, there will be events players can participate in.
These events are separate from the main story and there are two types: story and training events. Story events in Pokémon Masters are timed, but they return at a future date for those who can't complete them fast enough. It was confirmed that there will be 65 Sync Pairs at launch.
While training events weren't discussed, Sasaki explained how story events work in the video below.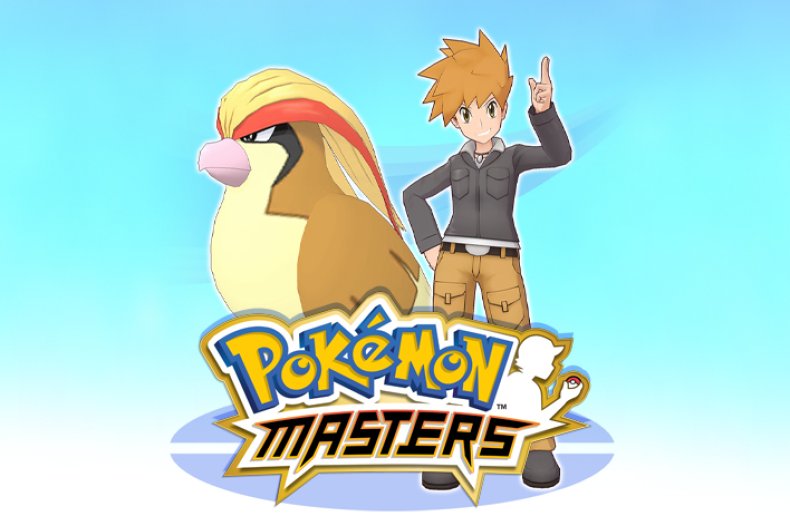 STORY EVENTS
In story events, players travel with a featured trainer. Your team will be decided for you, so you'll be able to try out different combinations. You'll be able to battle with Sync Pairs you haven't obtained in the main story yet. If you complete a story event, you'll unlock rewards.
There are also event missions that, when completed, earn players special rewards.
The first story event in Pokémon Masters is called "Reach for the Top." This event begins September 2 and features one of the Kanto region trainers, Blue, and his Pidgeot.
Other Sync Pairs like Misty and Starmie, Flannery and Torkoal and Bruno and Machamp will also be a part of this special story.
In this story event, Blue's Pidgeot can use the powerful attack Air Cutter, which can attack all opponent's Pokémon. Blue can use his special Sync Move to Mega Evolve Pidgeot into Mega Pidgeot, unlocking even more powerful attacks.
The "Reach for the Top" event will run from September 2-29.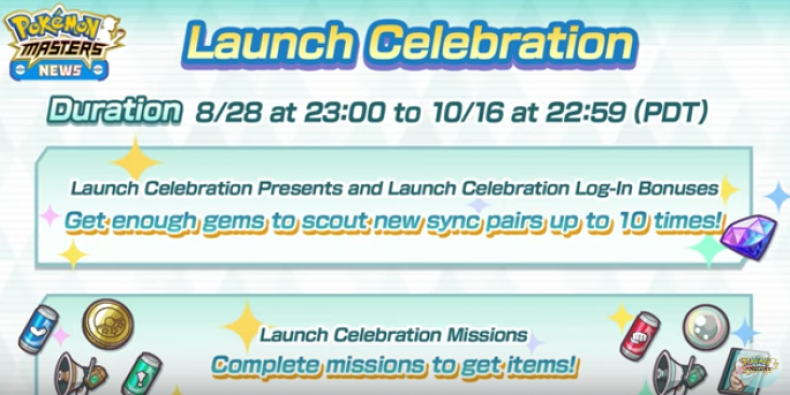 LAUNCH CELEBRATION
To celebrate the launch of Pokémon Masters, a special log-in bonus will distribute gems every day you play the mobile game from the game's release to October 16. If you log-in every day during the celebration, you'll earn enough gems to unlock 10 Sync Pairs.
New special missions will also be available that offer free items.
Pokémon Masters is set to release on iOS and Android devices August 29.
What do you think of the launch missions and celebration? Which Sync Pair do you want to recruit in Pokémon Masters? Let us know in the comments section below.