Pokémon Masters players will be happy with the mobile game's latest update, as it not only features a new game mode but also adds one of the most requested Sync Pairs, Red and Charizard.
DeNA and The Pokémon Company put out a lot of information for Pokémon Day, and the Pokémon Masters mobile game has possibly the biggest news of any other game in the franchise thus far.
First, Sygna Suit Red and Charizard will soon be available to recruit. The Sync Pair will be permanently added to the game, and players will have a higher chance of recruiting him in the limited-time "Poké Fair Scout + Present," available from February 28 at 1:00 a.m. EST to March 16 at 1:59 a.m. EST.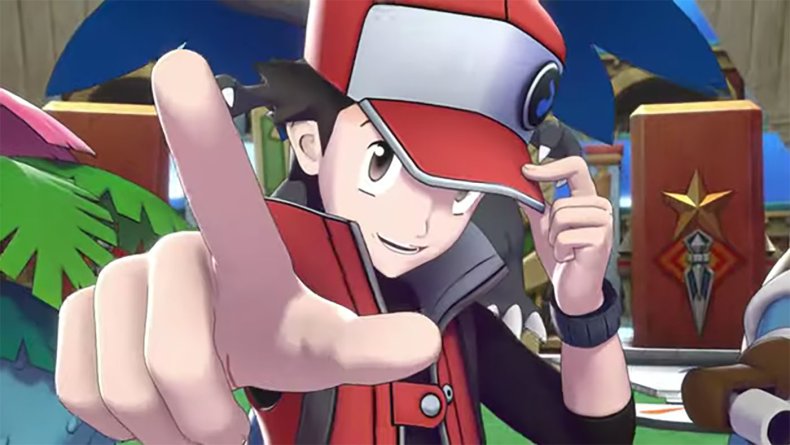 Red and Charizard's Sync Move will allow the Fire and Flying-type Pokémon to Mega Evolve into Charizard X, making it one of the only Sync Pairs with the ability to Mega Evolve.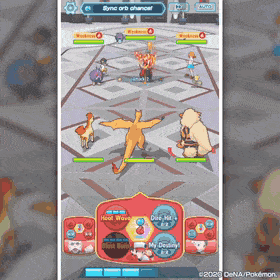 The Pokemon Company/DeNA
The Pokémon Masters team previously teased a new game mode called Battle Villa and new information and a release date has now been revealed. In the Battle Villa, players battle against AI opponents to see how many total stages they can clear in succession. It's essentially a survival mode that will last for two weeks. A player's progress will carry over day to day, and they will only be able to select nine Sync Pairs to join them.
The first Battle Villa in Pokémon Masters opens February 28 at 1 a.m. EST through March 16 at 1:59 a.m. EST. Players will need to have completed Chapter 7 of the Main Story to access this new mode. More Battle Villas will open periodically in the future.
The Japanese Pokémon YouTube channel also uploaded a new trailer for the game teasing more updates and Sync Pairs. The trailer shows Wally and Gallade, Lillie and Clefairy and even Sygna Suits for Green and Blue. Green will have a Mega Venusaur, while Blue will have a Mega Blastoise. The trailer also teases that Eggs are coming to Pokémon Masters as well. Check out the new trailer below.
The next Pokémon Masters update will add Sygna Suit Elesa and Rotom to your team. The Unovan Gym Leader and her new Pokémon have already made their Pokémon Masters debuts in new main story chapters, but a future event will give players a chance to partner with her. Instead of the traditional Story Mission-style format players are used to, trainers will have to battle against AI opponents and traverse a series of maps in order to progress through the narrative.
Only players who have completed Chapter 1 of the Main Story are eligible to participate in this new event. Sygna Suit Elesa & Rotom will also be featured in the "Sygna Suit Elesa Spotlight Scout." Both the story event and the spotlight scout will be available from February 28 at 1 a.m. EST through March 16 at 1:59 a.m. EST.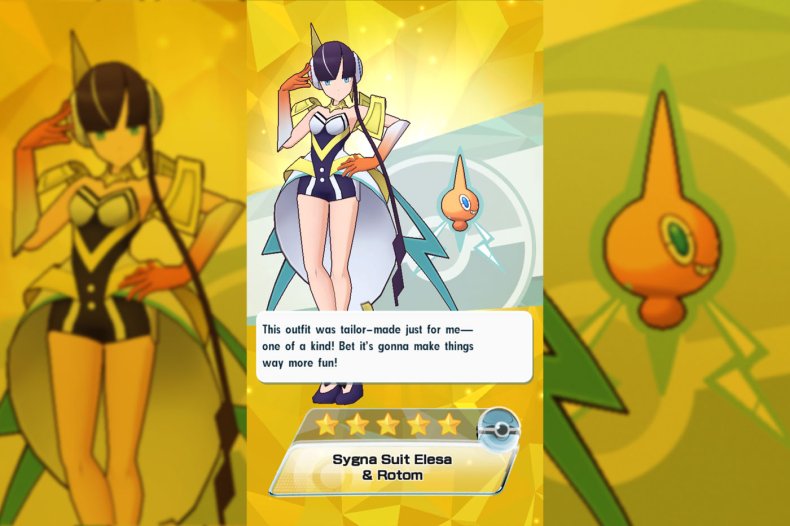 Pokémon Masters players will also receive 3,000 free gems for logging in before March 16 in celebration of the mobile game's six-month anniversary.
What do you think of the upcoming Pokémon Masters updates? Let us know in the comments section.