Pokémon Day 2020: New Mythical Reveal & Everything We Know About This Year's Celebration
Pokémon Day is almost here! In celebration of the release of the original Red and Green Versions in Japan, Pokémon Day has become an annual event where fans receive updates and surprises on all things Pokémon.
This year marks the 24th anniversary of the release of Red and Green, and The Pokémon Company has planned a lot for fans around the world to enjoy.
Some of these celebrations have already begun, while others start Thursday. To keep up with all of the activities happening on Pokémon Day, we've compiled a list of everything fans can expect to see.
Note: This list will continue to update with any new information we receive.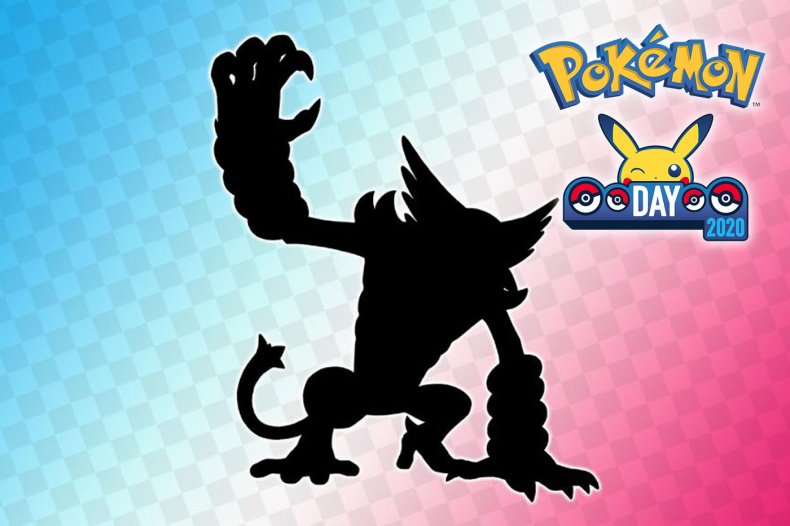 NEW MYTHICAL POKEMON IN SWORD AND SHIELD
UPDATE: Zarude is the new Mythical Pokémon
Likely the biggest news of the day involves Pokémon Sword and Shield and the reveal of a brand-new Mythical Pokémon.
The Pokémon Company has teased this new 'Mon for weeks now, and the only information we have is that it will be spotlighted in the upcoming film, Coco. Fans were also treated to a silhouette with an idea of what to expect, which has fueled plenty of speculation.
Exact timing on this announcement isn't known, but The Pokémon Company usually posts its biggest news in the early-morning hours in North America.
The Pokémon Company also released Mewtwo in Max Raids. You can read more about that, here.
POKEMON POPULARITY POLL REVEAL
When The Pokémon Company announced its plans for Pokémon Day, officials revealed a partnership with Google to run a poll deciding the most popular Pokémon ever.
For about 10 days, players could vote for their favorite monsters from each generation. This was TPC's latest attempt at surveying and posting which Pokémon trainers love most.
The poll results will be released around 9 a.m. EST, so fans will soon get to see if their favorites made the cut. You can watch the results on the Japanese Pokémon Company YouTube channel below. We'll update this article with the English version once it's uploaded.
POKEMON MOVIE: MEWTWO STRIKES BACK NETFLIX RELEASE
The Pokémon Company is bringing last year's movie to the states as a Netflix release.
Mewtwo Strikes Back, a remake of the first Pokémon movie, will appear on Netflix Thursday, February 27.
POKEMON GO EVENT
One Pokémon Day event is already happening in the popular mobile game, Pokémon Go.
To celebrate the English-language release of Mewtwo Strikes Back, Armored Mewtwo has returned to Pokémon Go,while Pokémon wearing party hats have also begun to appear. You can read all the information in our guide.
POKEMON MASTERS UPDATE
Pokémon Masters, the latest DeNA mobile game, was just updated with new chapters and evolutions to its main story. However, the next big patch arrives Friday, February 28.
The Battle Villa Facility is set to debut in Pokémon Masters on Friday, allowing players to enter consecutive battles to earn in-game items to help boost their Sync Pairs. This also marks the introduction of Lucky Skills into the game.
More information on this update will likely drop on Pokémon Day.
NEW POKEMON SHIRTS
Original Stitch, the presenters of Pokémon Shirts, will also have its own Pokémon Day celebration. It's not known what to expect - perhaps new designs - but those who enjoy the fashionable apparel should keep an eye on Pokémon's social media channels for the latest news.
It's being reported that Pokémon Shirts will have designs for the Johto region.
Are you excited for this year's Pokémon Day? What part of the celebration are you most excited for? Tell us in the comments section.