'Pokémon Go' Brings Back Armored Mewtwo, Adding Cloned Pokémon
Pokémon Day 2020 is February 27, and Niantic is bringing a popular Legendary back to Pokémon Go.
Armored Mewtwo will return to Pokémon Go in conjunction with the release of Pokémon the Movie: Mewtwo Strikes Back Evolution on Netflix. But Armored Mewtwo is just one piece of a much larger puzzle.
According to the official Pokémon Go blog, Clone Pokémon will soon make their debut in the popular mobile game.
Clone Venusaur, Charizard and Blastoise will begin appearing in four-star raids. Clone Pikachu can also be caught in Pokémon Go by using the snapshot feature. Similar to Smeargle, there will be a chance of Clone Pikachu photobombing your photo.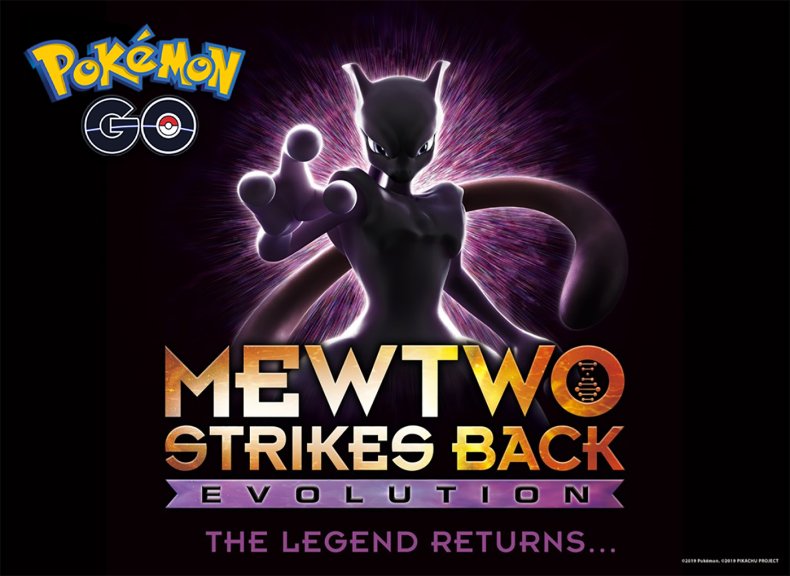 Not only will Armored Mewtwo and the Clone Pokémon begin appearing, more Pokémon with party hats will also become catchable. Pikachu and Eevee wearing party hats will appear in the wild. Bulbasaur, Charmander and Squritle wearing a party hat will also have a chance of hatching from 7 km Eggs.
The Armored Mewtwo event runs from Tuesday February 25 at 4 p.m. EST to Monday, March 2 at 4 p.m. EST in Pokémon Go.
However, the week-long event is not the only thing Pokémon Go players can look forward to. On Sunday, March 1 from 2-5 p.m. local time, trainers can enjoy a special Raid Day featuring Nidorino and Gengar.
Both Nidorino and Gengar represent the first Pokémon players see when booting up Pokémon Red or Blue version. Since Pokémon Day is a celebration of when the franchise began, it's fitting that both 'mon be featured together.
Nidorino and Gengar can be found in Raids wearing party hats. Nidorino can be caught in two-star raids, while Gengar will appear in four-star raids. Both Pokémon can be encountered and caught in their Shiny variants too, so get out there and test your luck.
To help trainers on Raid Day, up to five Raid Passes will be distributed for free during the event. Simply spin the Photo Discs at Gyms to pick up your Raid Pass. Note that trainers won't be able to hold more than one Raid Pass at one time, so make sure to use them. Also, these passes won't be available after the event ends.
Another bonus for Pokémon Go players during the Mewtwo event involves special trades. Normally, trainers can only trade a "special" Pokémon - Legendary, Shiny, Event-only Pokémon - once per day, but that will increase to up to two special trades per day for a limited time.
What do you think of the upcoming Pokémon Go event? Which of the Clone Pokémon is your favorite? Let us know in the comments section.