After days of speculation, the full silhouette of the new Mythical Pokémon that will debut on Pokémon Day has been revealed.
PokeBeach has a photo of the latest issue of Japanese magazine, CoroCoro, and it shows off the complete silhouette of the star of this year's Pokémon movie, Coco. Check out the new Mythical Pokémon's silhouette below.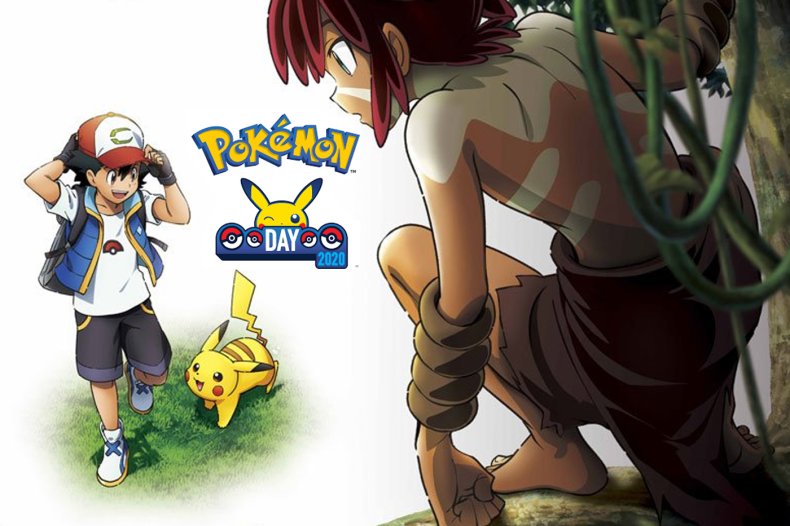 After this reveal, it's clear the tease CoroCoro posted earlier in the week showed one of the new Mythical Pokémon's arms, not a leg. The shape of this new Mythical suggests it could be a more monkey-like Pokémon as opposed to avian, like we originally speculated.
Considering the Coco movie focuses on a boy who was raised in the jungle, it makes sense for this new Mythical to be able to traverse and survive in that climate.
The Pokémon Company confirmed in its rundown of Pokémon Day activities that this Mythical Pokémon will be fully revealed on February 27. The company also confirmed that trainers will be able to get this new Legendary in Sword and Shield at a later date.
The in-game release date for this Mythical remains unknown, but Pokémon the Movie: Coco is set to release in Japan this July with a global debut sometime thereafter. The first of two DLC expansions coming to Sword and Shield is set to be released in June, so it's unlikely it'll be released before the film's debut.
Until then, Pokémon fans will likely learn this new Mythical's typing and perhaps some of its lore.
We'll update this section with more information as it becomes available.
This new mystery Mythical isn't the only one being added to Sword and Shield post-launch. During the latest Pokémon Direct, Game Freak also revealed that Sword and Shield will soon feature two DLC expansions. In the first expansion, the new Mythical Pokémon, Kubfu will be distributed through its story content.
Kubfu, a Fighting-type, will be given to your trainer during the new narrative, and players will be able to decide how to evolve it. Kubfu evolves into two different forms of Urshifu: Rapid Strike and Single Strike.
Single Strike Urshifu is a Fighting and Dark-type, while Rapid Strike is a Fighting and Water-type. Both forms have their own unique Gigantamax forms and G-Max Moves.
Pokémon Sword and Shield are available now for Nintendo Switch.
Now that you've seen its full silhouette, what do you think this new Mythical will look like? What might its typing be? Let us know in the comments section.