'Pokémon Sword and Shield' New Mythical Teased Ahead of Official Reveal
During this year's Pokémon Day, The Pokémon Company is set to reveal a brand-new Mythical for Sword and Shield.
When the lineup of Pokémon Day festivities was announced, many fans pointed to this bit about Sword and Shield: The Pokémon Company International confirmed the existence of a new Mythical Pokémon in Pokémon Sword and Pokémon Shield. As a special way to celebrate this discovery, details about this Pokémon will be revealed on Pokémon Day.
Serebii - one of the largest Pokémon databases on the internet - has reported that Japanese publication CoroCoro will be where the new Mythical Pokémon's silhouette will be shown. It was also revealed that this new Mythical will be the featured Pokémon of the upcoming film, Coco.
The official silhouette will debut in its entirety on February 15, but the publication released a tease of what part of it looks like. The image can be seen below.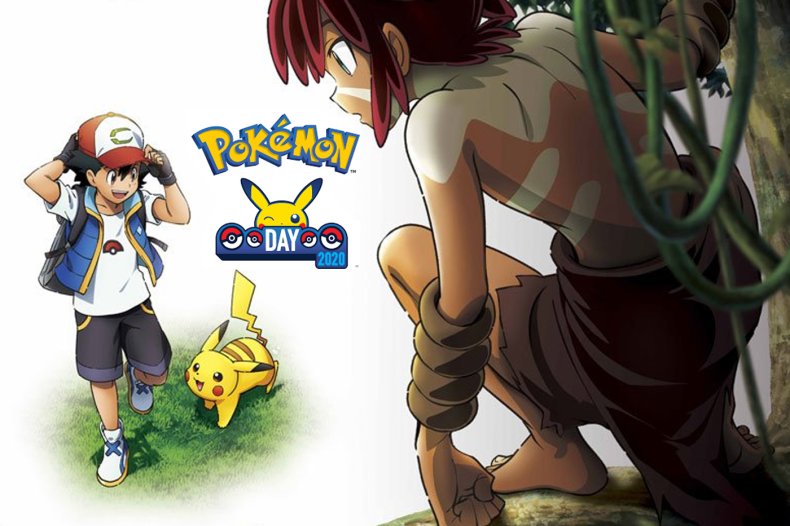 It's not clear what this new Mythical will look like, but fans will get a better idea when the upcoming issue of CoroCoro is released this weekend. Then, on February 27, the Pokémon Day celebration will begin with the official reveal.
At that time trainers will likely get more information on this Mythical's typing, possible abilities and when it'll come to Sword and Shield. From the looks of the small part of the silhouette, the Mythical appears to have long legs with avian talons on its feet.
Pokémon the Movie: Coco is set to release in Japan this July with a global debut sometime thereafter.
This new Mythical isn't the only one being added to Sword and Shield post-launch. During the latest Pokémon Direct, Game Freak also revealed that Sword and Shield will soon feature two DLC expansions. In the first expansion, scheduled to release in June, the new Mythical Pokémon, Kubfu will be distributed through its story.
Kubfu, a Fighting-type, will be given to your trainer during the new narrative, and players will be able to decide how to evolve it. Kubfu evolves into two different forms of Urshifu: Rapid Strike and Single Strike.
Single Strike Urshifu is a Fighting and Dark-type, while Rapid Strike is a Fighting and Water-type. Both forms have their own unique Gigantamax forms and G-Max Moves.
Pokémon Sword and Shield are available now for Nintendo Switch.
How do you think the new Mythical Pokémon looks from the silhouette so far? What typing do you hope it is? Let us know your thoughts in the comments section.