Niantic and The Pokémon Company are celebrating Pokémon Day and the release of the Mewtwo Strikes Back Evolution on Netflix early with a brand new event in Pokémon Go.
Armored Mewtwo makes its return to the popular mobile game for one week, but the powerful Psychic-type won't be alone. The "clone" variations of some of the more notable Pokémon in the film will be making their Pokémon Go debuts including the Kanto Starters and Pikachu.
If you're looking to take advantage of all that Pokémon Go has to offer in the Armored Mewtwo event, here's what you need to know.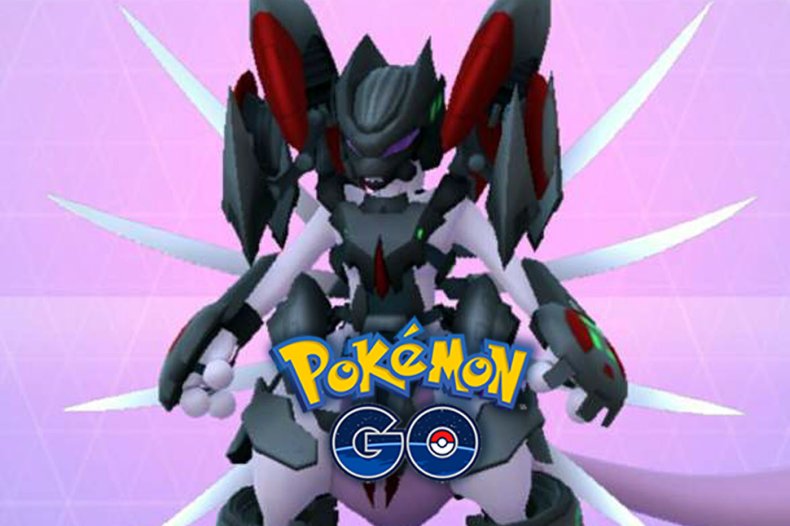 POKEMON GO ARMORED MEWTWO EVENT START TIME
The Armored Mewtwo event runs from Tuesday February 25 at 4 p.m. EST to Monday, March 2 at 4 p.m. EST in Pokémon Go.
ARMORED MEWTWO COUNTERS
Armored Mewtwo will appear in Level 5 Raids during the event, and being a pure Psychic-type Pokémon its only weaknesses are Dark, Ghost and Bug-type attacks.
While there are plenty of powerful Pokémon that have those moves at their disposal, Armored Mewtwo will likely carry at least one Psychic-type attack making some of the best, like Gengar, susceptible to being knocked out by it.
However, if you bring with you the following Pokémon and have a big enough group of trainers to help you, taking down Armored Mewtwo shouldn't be too much of a problem. This time around, Armored Mewtwo will have the special move, Psystrike.
Giratina (Origin Form) with Shadow Claw and Shadow Ball
Gengar with Shadow Claw and Shadow Ball
Mewtwo with Psycho Cut and Shadow Ball
Tyranitar with Bite and Crunch
Weavile with Feint Attack and Foul Play
Pinsir with Fury Cutter and X-Scissor
HOW TO GET CLONE POKEMON DURING THE EVENT
Along with Armored Mewtwo, Clone Pikachu, Venusaur, Blastoise and Charizard will make their Pokémon Go debuts.
Venusaur, Blastoise and Charizard will appear in Level 4 Raids while Clone Pikachu has a chance at photobombing your Pokémon pictures. Similar to how you catch Smeargle in Pokémon Go, trainers simply need to take photos of their Pokémon and review them in the app to see if they have been photobombed by Clone Pikachu.
Pikachu will only appear in the first photo taken so don't go crazy taking multiple pictures to increase your odds.
PARTY HAT POKEMON
The Pokémon Day portion of the upcoming event will bring Pikachu, Eevee, Bulbasaur, Charmander and Squirtle wearing Party Hats into the mobile game.
Eevee and Pikachu will appear in the wild with the Party Hats on, while the three Kanto starters can only be found in Level 1 Raids and hatching from 7km Eggs. Niantic also confirms that all five of these Party Hat Pokémon can appear in their Shiny forms.
IN-GAME BONUSES
There aren't many in-game bonuses for the upcoming Armored Mewtwo event, but those who enjoy trading will be able to perform two "special" trades each day.
Special Trades include trading event-exclusive Pokémon, regionals, Legendaries and more. Normally, one special trade can be done each day but for the next week trainers can double their chances at obtaining a rare Pokémon.
What do you think of the upcoming Armored Mewtwo event in Pokémon Go? Let us know in the comments section.